Chris and Heidi Powell's Transform introduces a line of workout supplements
Dec 26th, 2019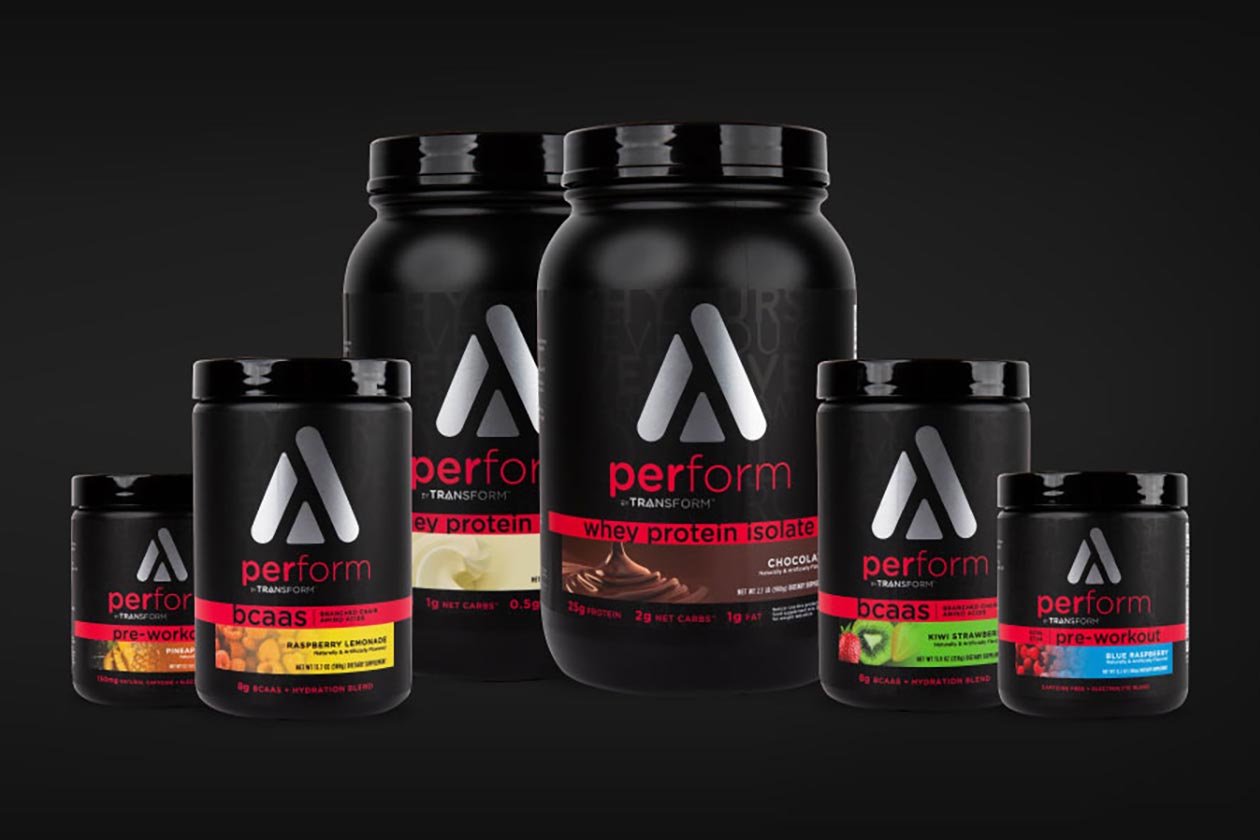 The body transformation program, appropriately named Transform, from Chris and Heidi Powell, has introduced an all-new line of supplements called Perform. Transform did already have supplements on the market; however, its new Perform series is separate and geared more towards supporting your workout before, during, and after.
Flavor-wise, all of the Perform products from Transform are said to taste quite good, in fact, Chris and Heidi Powell have been working on them for over a year. On the formula side of things, two of the three are relatively straightforward with a protein powder and an amino, while the third item is a little more advanced with a pre-workout.
Protein powder
Transform's Perform protein powder is a supplement powered entirely by fast-absorbing whey isolate providing a solid 25g of protein per serving. The rest of the product's nutrition profile consists of 4g of carbohydrates with 2g of that fiber, a gram of fat, and 120 calories, with just the one Chocolate flavor available at the moment.
Amino
The next Perform supplement is an amino designed for use during your workout with a hefty 8g of BCAAs per serving plus a blend of electrolytes for hydration. Unlike Transform's new protein, its amino has two tastes to choose from in Raspberry Lemonade and Kiwi Strawberry.
Pre-workout
The final item in the new family of products from Transform is the pre-workout featuring a basic mix of ingredients including some light dosages compared to what we're used to seeing. It packs 150mg of natural caffeine for energy, 4g of pure citrulline for pumps, just 750mg of the focus ingredient choline bitartrate, and a light 1g of beta-alanine, in Pineapple Mango and Blue Raspberry flavors.
Purchase options
Right out of the gate, there are a number of ways you can save with the Perform supplements by Transform. Through transformhq.com the regular prices are $49.99 for the protein, $34.99 for the amino, and $39.99 for the pre-workout. You can, however, save 30% on all of those by subscribing to auto-delivery, and you can cancel at any time.
Transform does also have four and eight-week stacks available that come with a free shaker and even bigger discount. The four-week bundle includes one full-size tub of each product with 35% off, while the eight-week kit has two tubs of each supplement with 40% off.