Cash prize of $50,000 up for grabs for Redcon1's 2020 Readiness Trials
Dec 30th, 2019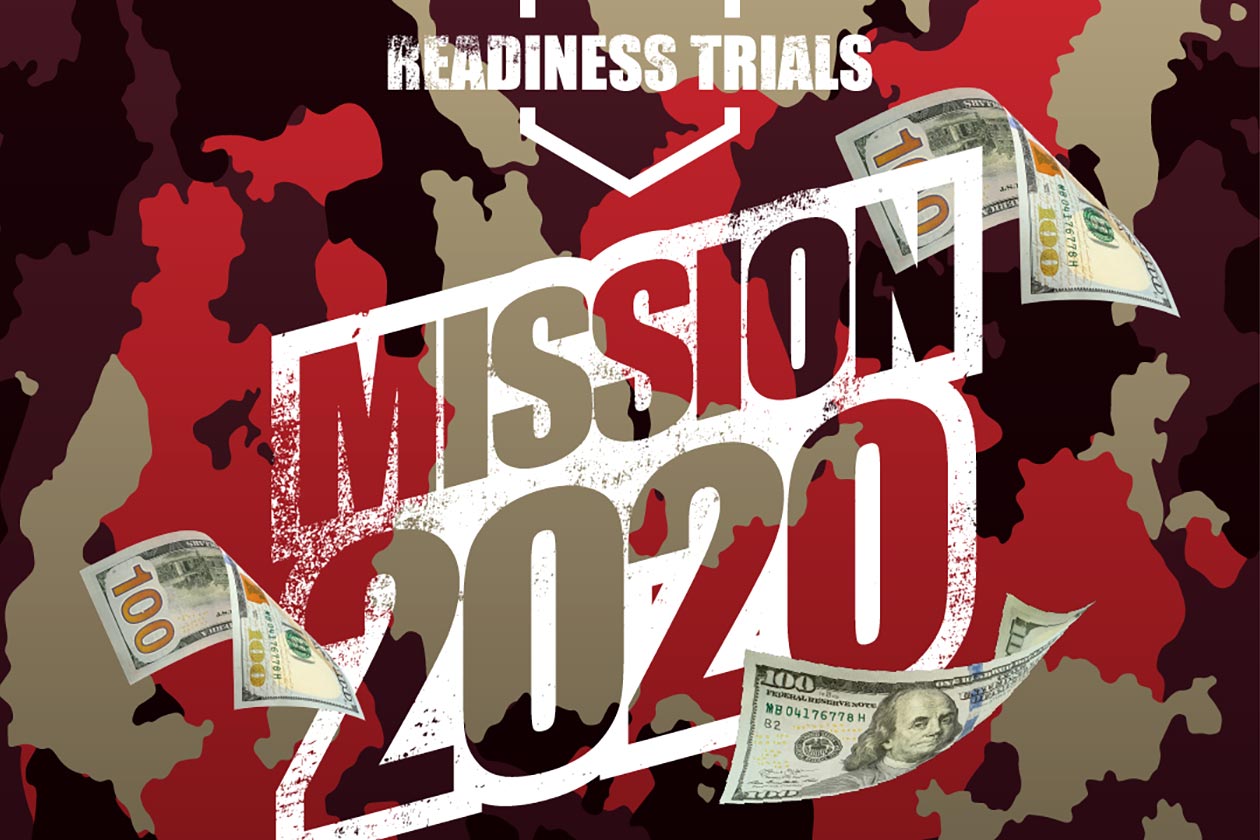 In anticipation of the new year, Redcon1 is once again running its transformation challenge called the Readiness Trials. The latest competition has been appropriately named Mission 2020, and with a massive $70,000 worth of cash and prizes up for grabs, it is the brand's most significant prize to date.
Redcon1's Readiness Trials began taking submissions as of yesterday, but you still have up until January 29th to get your entries in. Mission 2020 is open to everyone in the world, and entry is pretty simple. All you have to do is purchase a stack of $100 or more, or you can opt to build your own. Alternatively, you can purchase an entry ticket for $75.
Once the 12-week challenge begins, you'll gain access to exclusive transformation content via Redcon1's Readiness Trials Facebook page and be required to submit weekly check-in photographs.
Upon the conclusion of the 12 weeks, Redcon1 will pick three men and three women as its grand finalists. These six individuals are going to go in the draw to win an all-expenses-paid trip to Boca Raton to meet the team and train in the brand's flagship gym.
The individual that Redcon1 feels has made the best transformation will take home a grand prize of $50,000. On top of that massive cash prize, the brand is giving away weekly prizes of up to $1,000 and is going to pick ten 'Best In Class' winners, each of which will get $1,000 in cash.
Basically, if you're looking to ring in the new year with a shot at $50,000, the Redcon1 'Readiness Trials: Mission 2020' might be for you. For the full terms and conditions and further information on Mission 2020 head along to the brand's website.