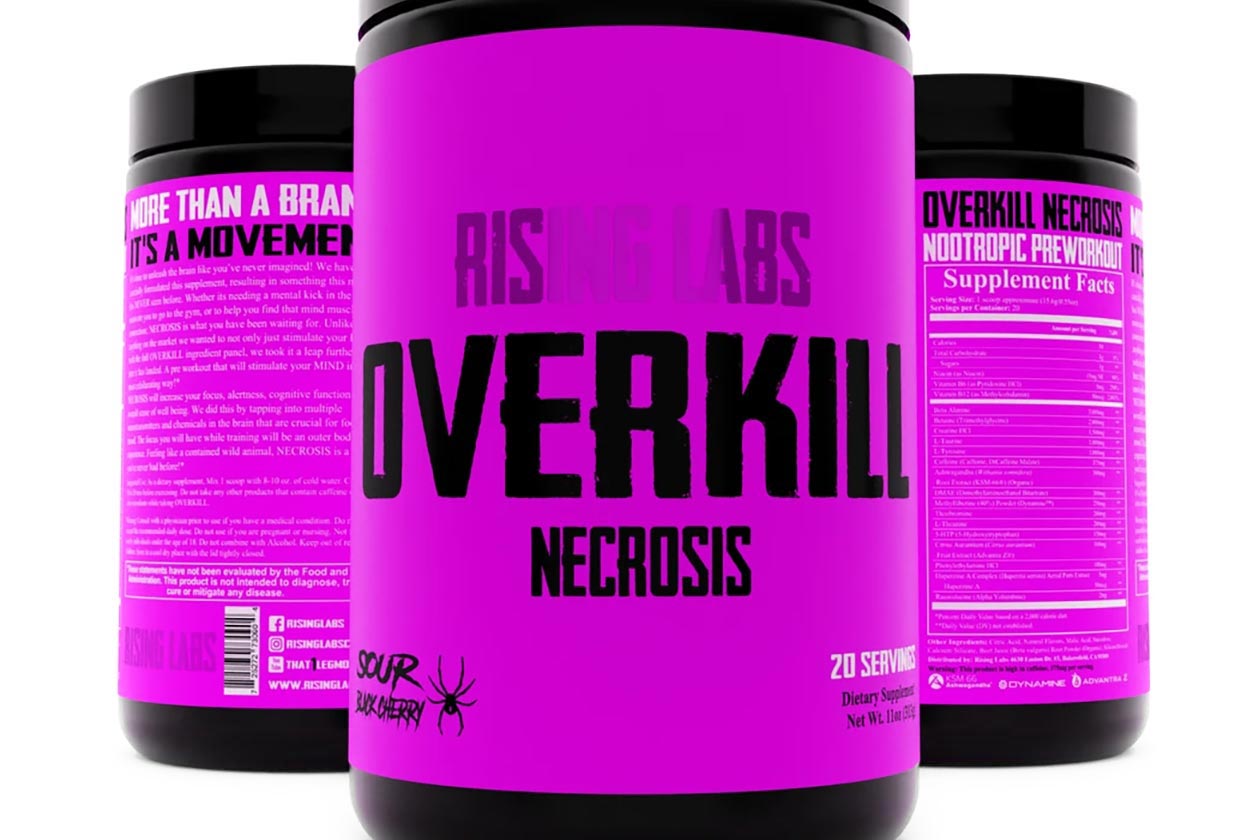 Necrosis is a special edition spin-off of That 1 Leg Monster's Rising Labs pre-workout supplement Overkill. It basically takes everything that's in the original and adds in several new ingredients as well as increases the dosages of some. All together, it makes for an intense and more focus enhanced pre-workout.
You can see the full formula behind Rising Labs' promising new Overkill Necrosis, and it is indeed loaded, more than the regular Overkill, which was already a reasonably well-rounded product. It includes ingredients for a complete set of benefits with increased energy, even stronger mental focus, and improved performance and endurance.
As mentioned, Necrosis comes with all of the same ingredients as the original, although instead of two sources of caffeine, it has a strong 375mg of only caffeine anhydrous. Two of the carried over ingredients have also had their dosages increased with tyrosine getting 33% more at a 1g per serving and double the theobromine at 200mg.
As for the features Rising Labs has added to Overkill Necrosis to deliver that stronger level of focus, there is 300mg of DMAE, 150mg of 5-HTP, 5mg of huperzine A, and 100mg of phenylethylamine. There are also the two premium, branded ingredients with Dynamine from Compound Solution and Advantra Z at 250mg and 100mg, respectively.
Rising Labs' Overkill Necrosis is in stock starting this week and available for purchase through its website in the one Sour Black Cherry flavor. The price on the supplement is slightly more than the original at $49.99, and you get a third fewer servings with 20 per tub as opposed to the usual 30.