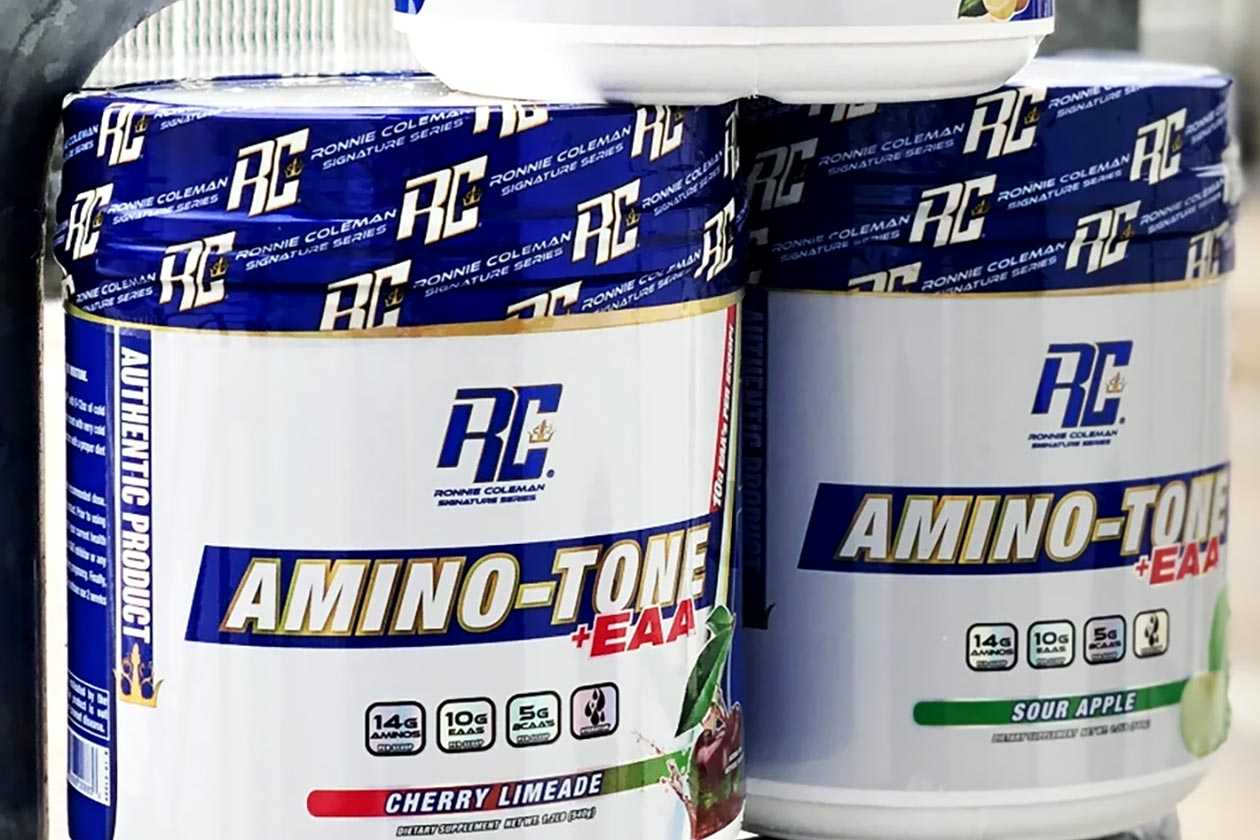 Ronnie Coleman Signature Series has joined the EAA trend with a spin-off of its long-running amino supplement, Amino-Tone. The brand's newest product is Amino-Tone EAA, which combines all of the key features from the original Amino-Tone with the six EAAs it was previously missing.
Ronnie Coleman's new Amino-Tone EAA comes with a total of 14g of amino acids, with 5g of that being BCAAs and 5g made up of the other six EAAs. The supplement also includes a mix of electrolytes and vitamins for hydration and performance, and a stimulant-free fat loss blend with carnitine and CLA.
As mentioned, the brand has essentially taken its original Amino-Tone, and added more aminos to make it a comprehensive EAA competitor. It now has a full-spectrum of EAAs to support muscle recovery as well as electrolytes for hydration, and a handful of ingredients to support weight loss.
Fans of Ronnie Coleman Signature Series can grab Amino-Tone EAA from its website at a very competitive price of $24.99 for a full-size 30 serving tub. The product has four flavors to choose from, most of which are from the previous Amino-Tone with Sour Apple, Blue Razz, Lemonade, and Cherry Limeade.