Run Everything's original Onward gets a smaller seven serving tub
Dec 16th, 2019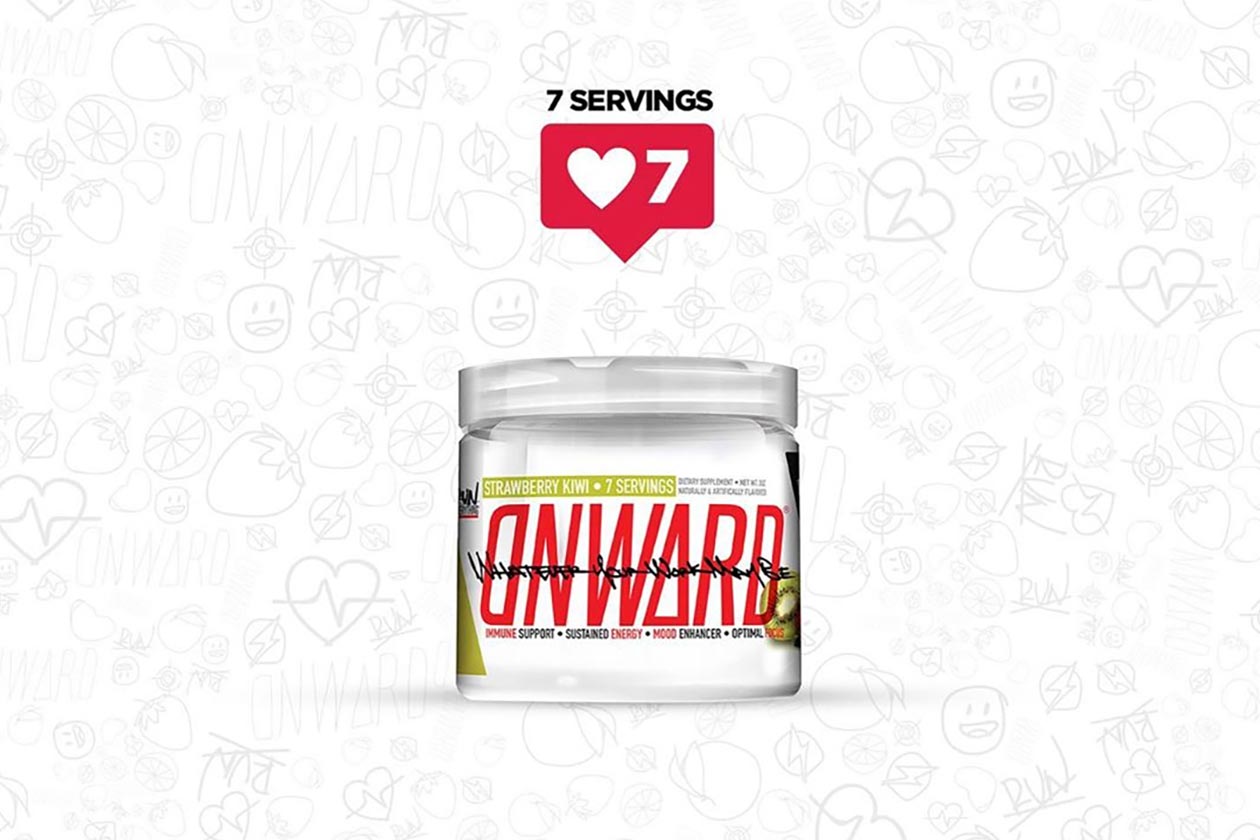 If you've yet to try the first-ever supplement from Rob and Dana Linn Bailey's brand Run Everything Labs, you can now do so without investing in a full-size tub. The multi-benefit product for energy, immune support, mood, and focus, has launched in a one week's supply version.
Run Everything Labs' smaller Onward comes with exactly seven servings, which should be enough to figure out whether you want to grab a full 30 serving tub. It's obviously not as cost-effective as that original size working out to be 55% more expensive based on its cost per serving.
The other catch with Run Everything Labs' trial size Onward is that you only have one flavor to choose from in Kiwi Strawberry. You can grab it now from the brand's online store at a price of $12.99, which, as mentioned, is not as cost-effective as the regular 30 serving at $35.99.