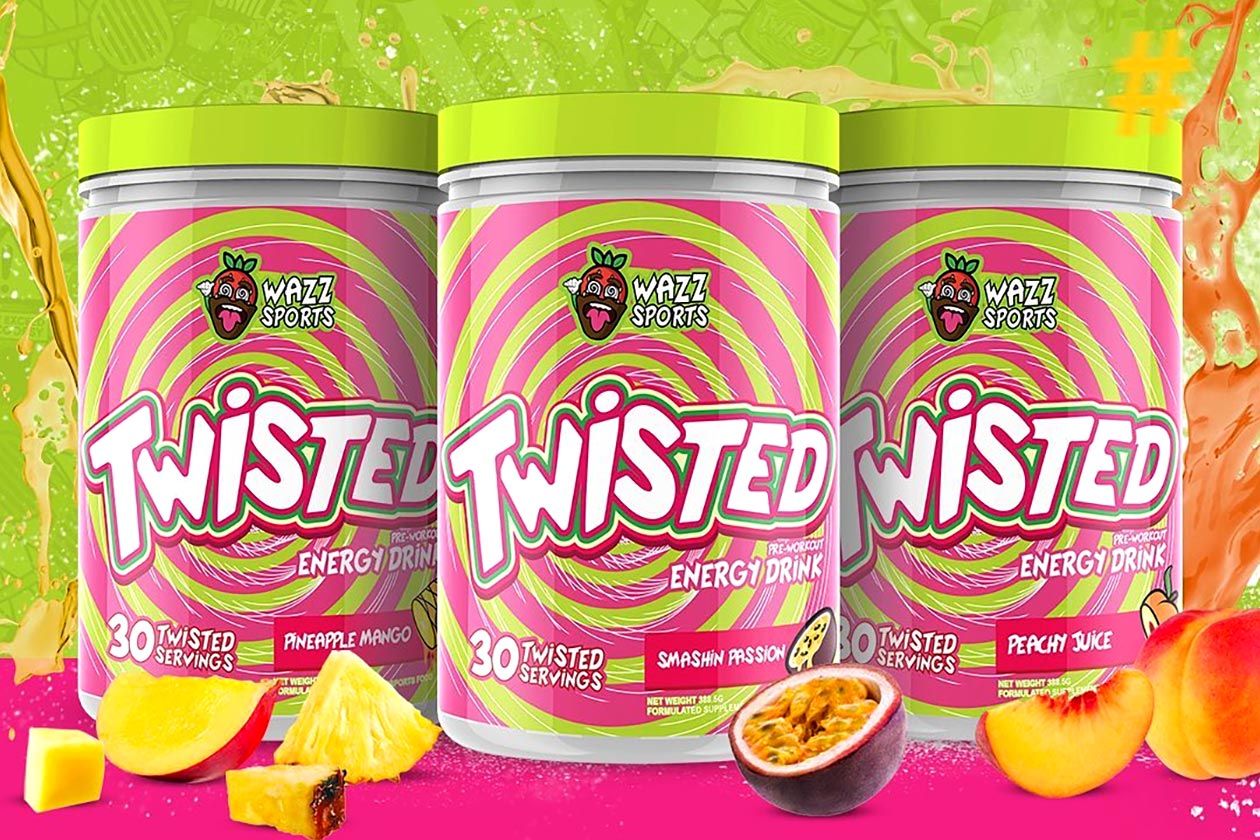 Since the start of the year, we haven't really heard a whole lot from the UK company Wazz Sports, although that's not to say it hasn't been doing anything. The brand has actually been hard at work expanding the reach of the Wazz line of supplements as it can now be found in several countries outside of the UK.
One of the places Wazz Sports is available is Australia, and with a presence that's about to get a little bit bigger. The brand has announced three all-new flavors have just arrived in the country for its stimulant pre-workout Twisted. The options are exclusive to Australia and are not going to be available anywhere else.
The three flavors of Wazz Sports' Twisted that are coming soon to Australian shelves are Peachy Juice, Pineapple Mango, and Smashin Passion. Fans in the country will certainly appreciate the new options as at the moment, the brand's pre-workout has just the one flavor available in Tasty Bitz.