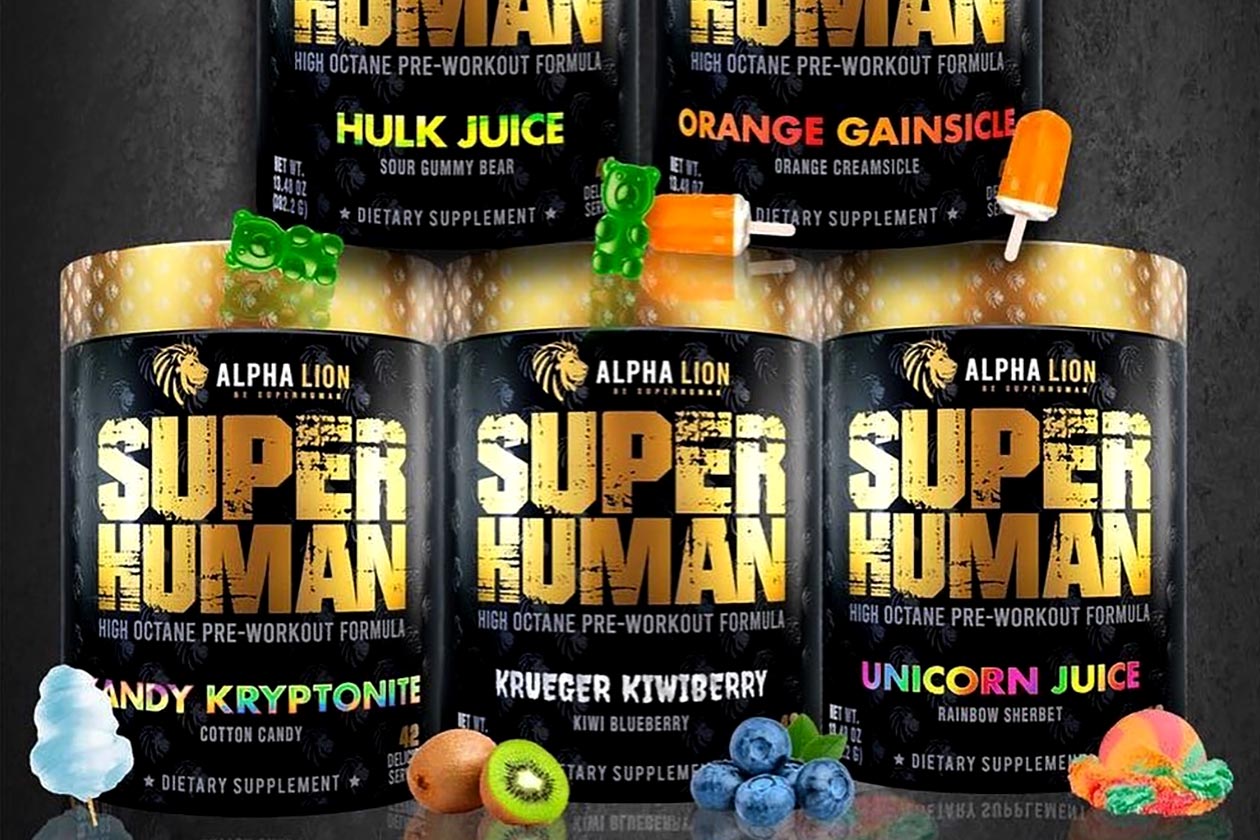 The growing Alpha Lion has reformulated its most well-known supplement; the stimulant powered pre-workout Superhuman. The brand has made several changes to the product, with most of them being increased dosages along with the removal of one ingredient and the addition of two others.
The one feature now removed from Alpha Lion's Superhuman is the powerful stimulant DMHA, known for its energy and focus. As mentioned, the good news is, the brand hasn't just removed the one ingredient, it has added in a couple of new ones and upped the amount of a number of others.
The increased ingredients in Alpha Lion's 2020 version of Superhuman include 25mg more caffeine for a total of 400mg per serving, 25% more betaine at 2.5g, and twice the BioPerine black pepper at 10mg to improve absorption.
Alpha Lion has also lowered beta-alanine from 3.5g to its more common dose of 3.2g, and added theobromine to help with energy and focus and AstraGin for even more absorption support. Superhuman comes in all of the same flavors as before with Hulk Juice, Kandy Kryptonite, Unicorn Juice, Orange Gainsicle, Krueger Kiwiberry.
You can purchase Alpha's reformulated Superhuman from its website starting this week for the same regular price as the previous DMHA version at $43 for a 21 full-serving tub.