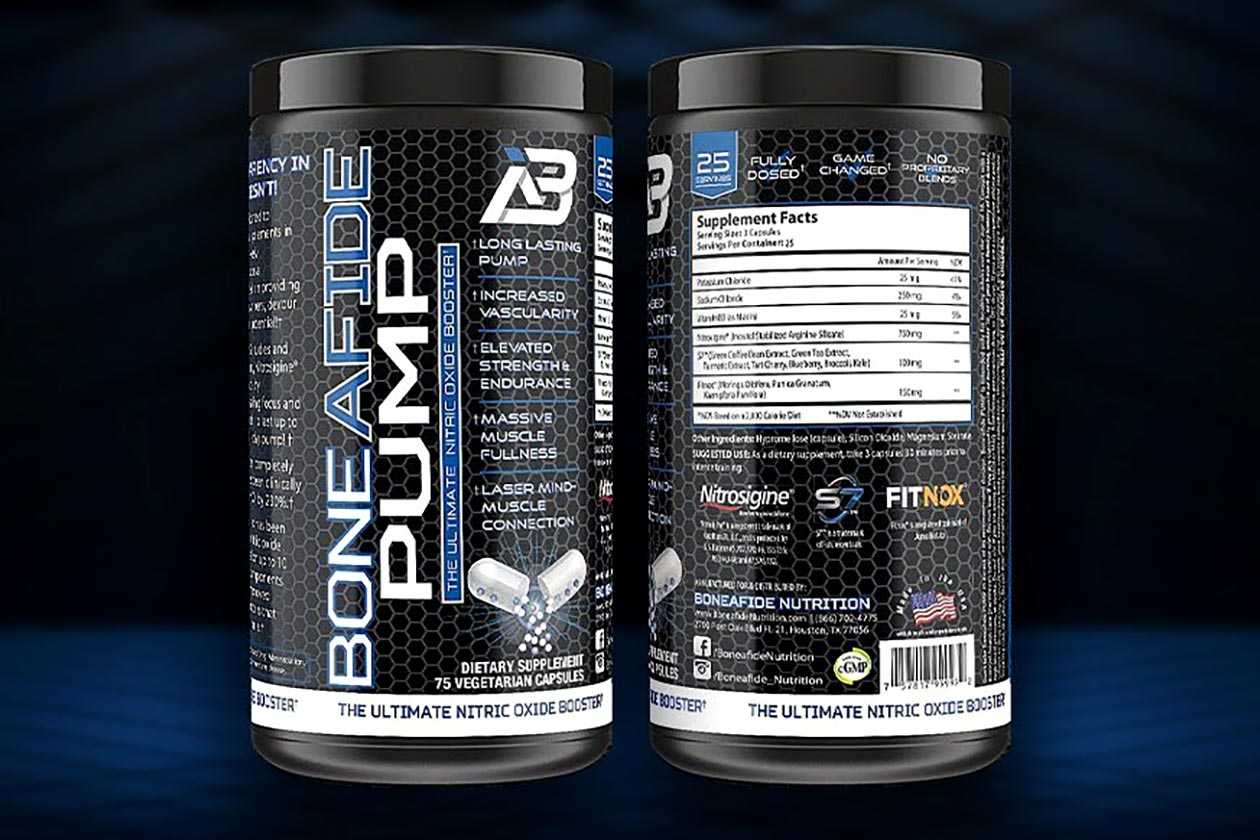 Boneafide Pump Capsules is the first new supplement from Boneafide Nutrition for 2020. It is a pump product, just like the brand's already available Boneafide Pump, however this one comes in capsules. They also don't feature the same formula, with the capsules relying on a mostly different set of ingredients.
Three main ingredients power the upcoming Boneafide Pump Capsules, all to delivery vascular, full, and long-lasting muscle pumps. Of the three, only one can be found in the brand's original Boneafide Pump powder with Nitrosigine, although the dosage does not appear to be the same as the flavored original.
The other two ingredients Boneafide Nutrition has packed into its new Pump Capsules to enhance pumps are both branded features with the S7 blend and FitNOX. The S7 is dosed a little higher than we're used to seeing it at with 100mg per serving, while FitNOX is included at 150mg.
Boneafide Pump Capsules may have only just been announced today, but the brand is going to have them online and available for pre-order very soon. You'll be able to grab the stimulant-free, pump enhancing supplement in a 75 capsule bottle, which works out to provide 25 servings, at three caps per serve.