Cinnamon Churro Protein Stix arrive just in time to start the New Year
Jan 3rd, 2020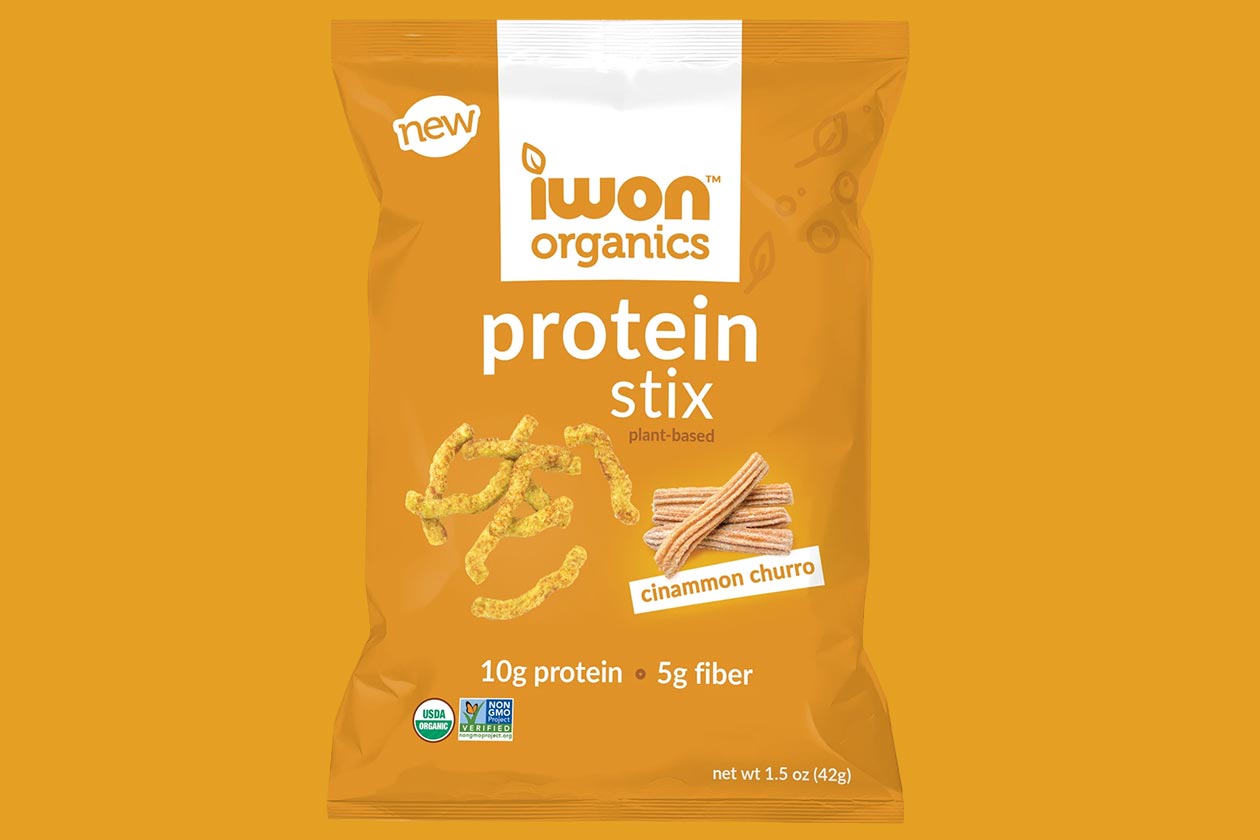 Last week we confirmed the new flavor for iWon Organics' Protein Stix as Cinnamon Churro. The delicious-sounding option takes the protein snack's menu to six, and now, starting this week, it is available for purchase. Stock of the Cinnamon Churro Protein Stix has just been added to the brand's website at $23.92 for a box of eight bags.
The new Protein Stix flavor has the same protein and fiber macros as its other five options, with each bag providing 10g of protein and 5g of fiber. The Cinnamon Churro does come with the highest sugar count of all six Protein Stix flavors at 5g per bag; however, considering its iWon Organics' only dessert-like flavor, it's a pretty decent effort.
The rest of the Cinnamon Churro Protein Stix nutrition profile consists of 7g of fat with half a gram of saturated fat, a total of 21g of carbohydrates, and a calorie count of 180.