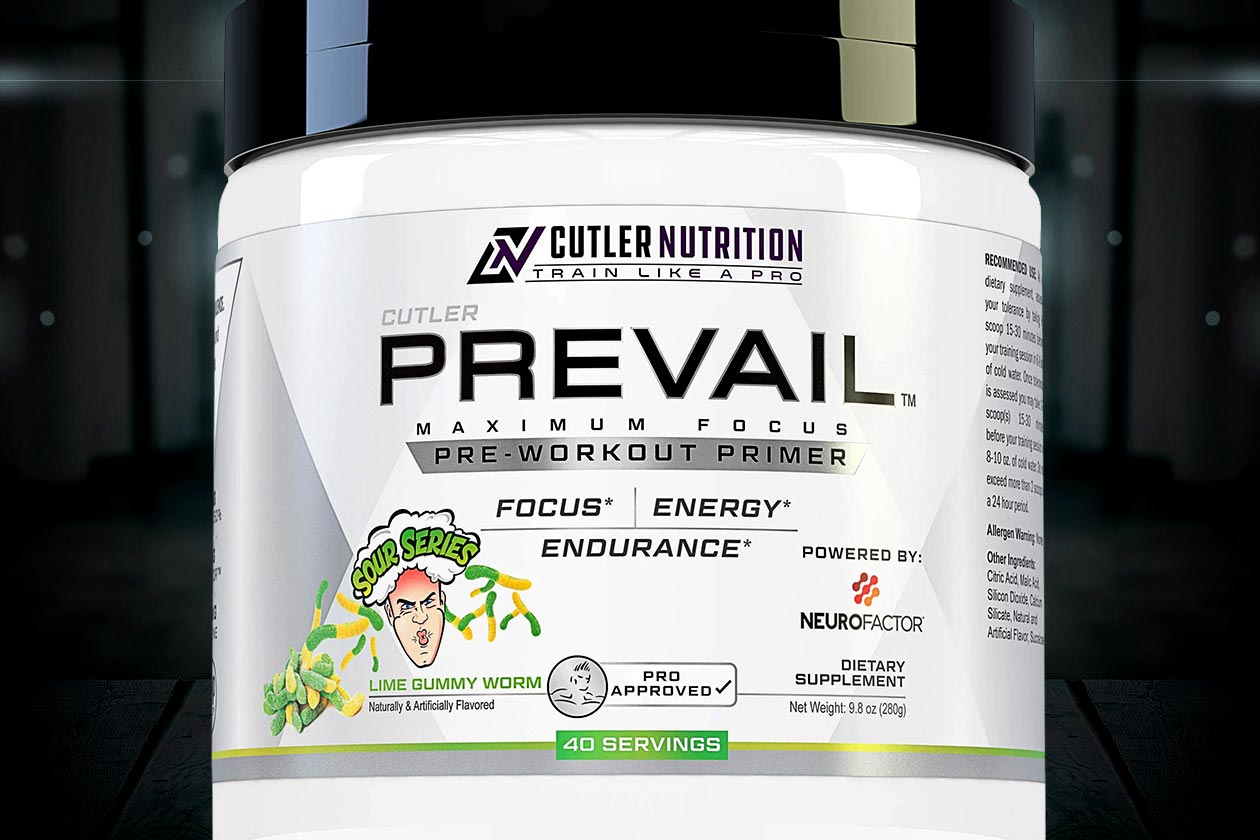 Jay Cutler's Cutler Nutrition has launched its previously confirmed Sour Series of flavors this week, which consists of two new tastes for its stimulant pre-workout Prevail. Both of the options are candy-themed creations and are represented by a Warheads-like logo, although featuring an illustration of Jay Cutler's head.
The names of Cutler Nutrition's first Sour Series flavors are Sour Rainbow Candy and Sour Lime Gummy Worm, and as mentioned, they're both only available for Prevail. You can grab either of them from the brand's official website for the pre-workout's usual and reasonable price of $34.99 for a 40 serving, or 20 full serving tub.
To celebrate the arrival of Sour Rainbow Candy and Sour Lime Gummy Worm, Jay Cutler and Cutler Nutrition are running a limited time deal using the coupon "SOUR20". That code will get you 20% discount on the supplement and its new Sour Series flavors, which drops its $35 price tag by $7, down to $28.