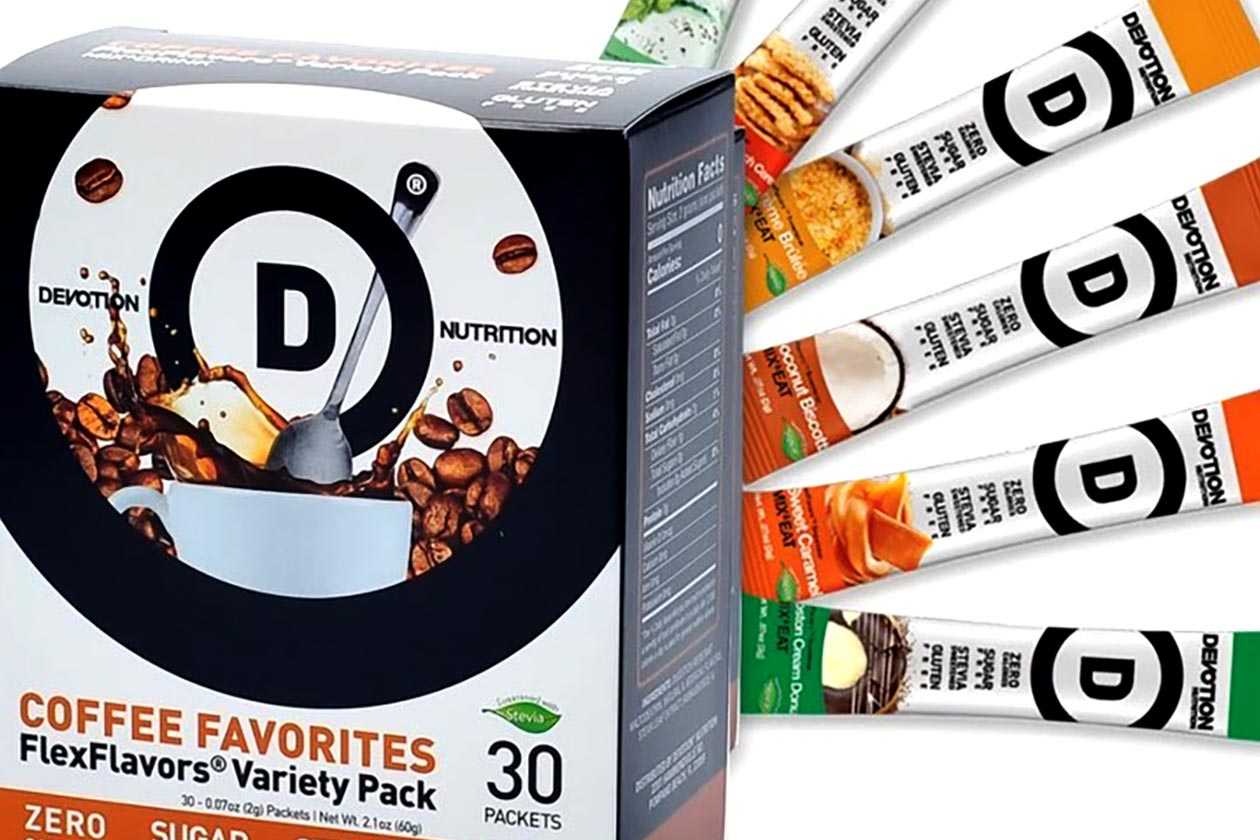 The functional and protein company Devotion Nutrition, has introduced a new variety pack for its original zero-calorie flavoring powder FlexFlavors. The new release is the Coffee Favorite bundle made up of six different flavors that can be suitably added to your coffee, latte, or cold brew, for an even better tasting experience.
Each box of Devotion Nutrition's Coffee Favorite pack comes with five single-serve stick packs each of Creme Brulee, Mint Chocolate Chip, Sweet Caramel, Coconut Biscotti, Boston Cream Donut, and Cinnamon Crunch Cereal. Like all of the brand's other FlexFlavors, the flavors on that list come with zero sugar and zero calories.
You can grab Devotion Nutrition's variety pack for coffee fans from its website at $19.99, which is the same as the regular price of an entire 30 stick pack box of a single flavor.