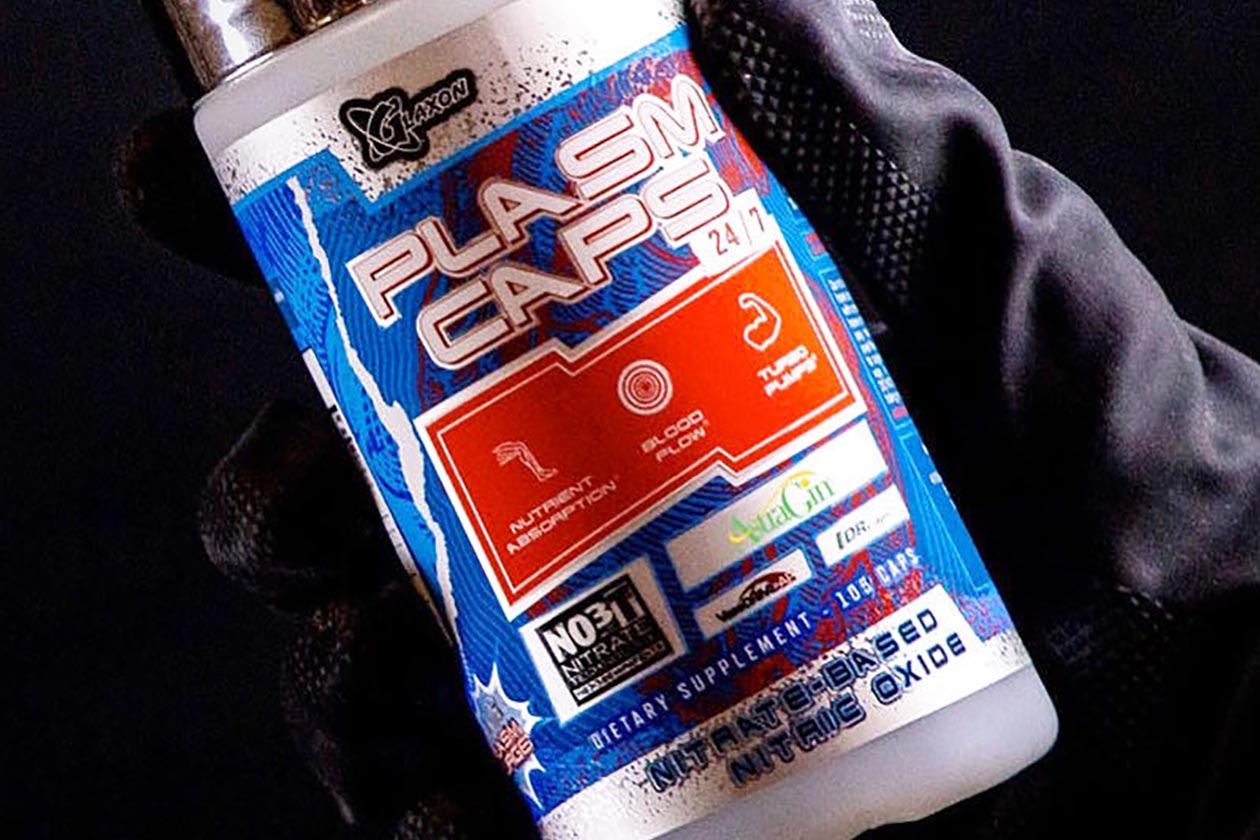 Glaxon has been pretty full-on since it stepped into the industry late last year, launching supplement after supplement despite initially hitting the market with a handful of products. The trending and fast-growing brand now has over ten different supplements available and is about to drop another with the pump booster Plasm Caps.
Just like Glaxon's similarly named Plasm Surge, Plasm Caps is a stimulant-free, pump enhancing product, although unlike Surge it comes in capsule form and relies on a separate set of ingredients. Fans can take Plasm Caps by itself before their workout to enhance pumps, or stack it with a stim formula for a more comprehensive workout.
Glaxon has brought together 3g of active ingredients in its new Plasm Caps to provide enhanced nutrient absorption, increased blood flow, and as mentioned, better overall muscle pumps.
You can see the fully transparent facts panel of Glaxon's Plasm Caps directly above, including half a gram each of hawthorn berry and grape seed, 200mg of VasoDrive-AP, and 150mg of pine bark. The pump enhancing supplement also comes with premium NO3-T nitrates in the form of betaine nitrate at a dose of 1.025g per five capsule serving.
Glaxon plans on making Plasm Caps available for purchase today through its online store in a 21 serving bottle. You can still get the Stack3d x Glaxon collaboration tee free through the brand's website, so if you do decide to grab Plasm Caps, add it to your cart with the shirt in your preferred size and use the coupon "STACK3D2020".