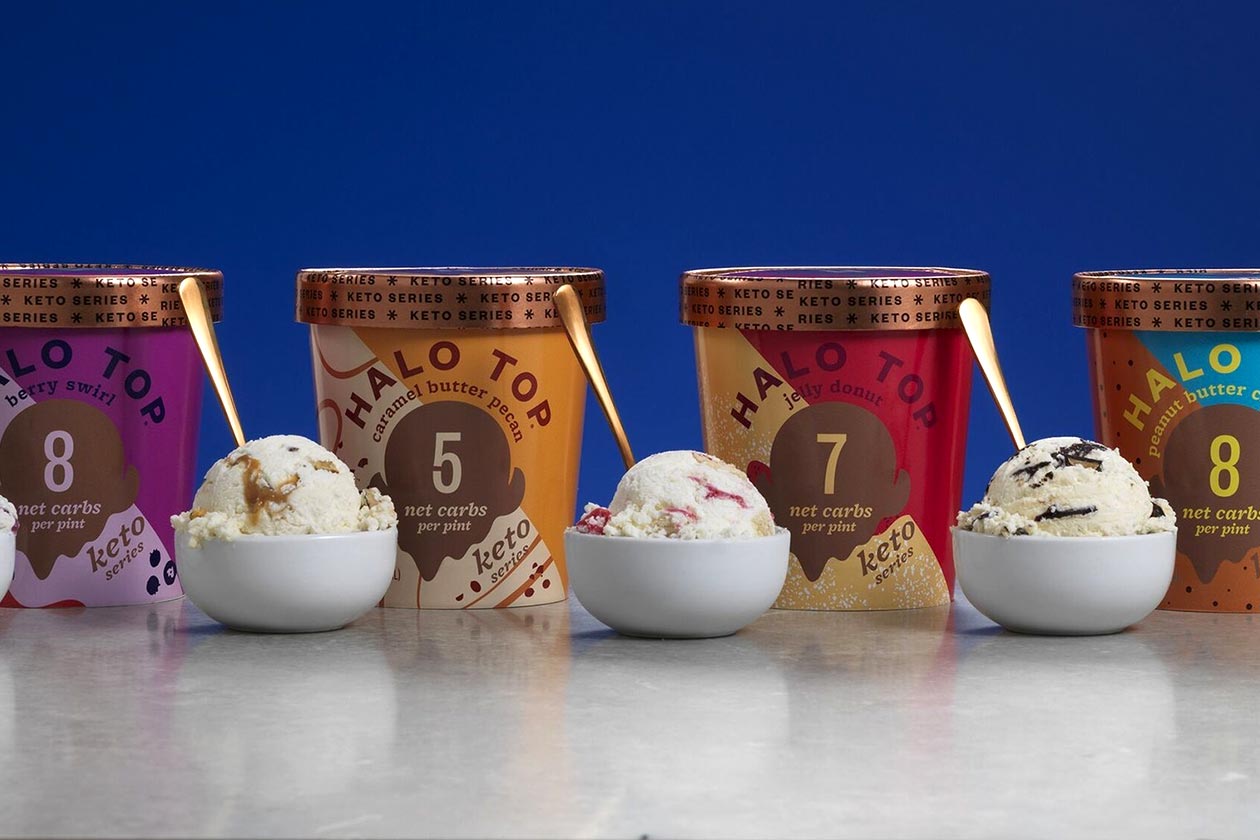 The healthy frozen dessert company Halo Top, has launched an all-new family of products with the Halo Top Keto Series. As per its name, it is a selection of keto-friendly ice cream that is high in fat, packs a moderate amount of protein, and is low in net carbohydrates with the calories also much higher than regular Halo Top ice cream.
Halo Top's Keto Series comes in single pint tubs, and unlike its dairy-free and original dairy ice cream, it does not list its total amount of calories on the front. Instead, the popular dessert brand has put the number of net carbohydrates per tub, which does keep things keto-friendly at a relatively low range of five to ten grams.
The total amount of carbohydrates you get per pint is between 44 to 49g, with 10 to 14g of that fiber, 23 to 31g sugar alcohols, and just 4 to 6g of sugar. The rest of the macros making up a single pint of Halo Top's Keto Series ice cream includes 29 to 54g of fat, around the same protein as regular Halo Top at 17 to 22g, and 410 to 630 calories.
The reason the nutrition profiles above range so much is because they vary between each of Halo Top's seven keto-friendly ice cream flavors. Those flavors are Chocolate Cheesecake, Caramel Butter Pecan, Berry Swirl, Jelly Donut with glazed donut pieces, Banana Cream Pie, White Chocolate Macadamia Nut, and the highest calorie one of the lot, Peanut Butter Chocolate.
Halo Top's all-new Keto Series is now available in all seven flavors in grocery stores across the country and will cost you $5.99 for a one-pint tub.