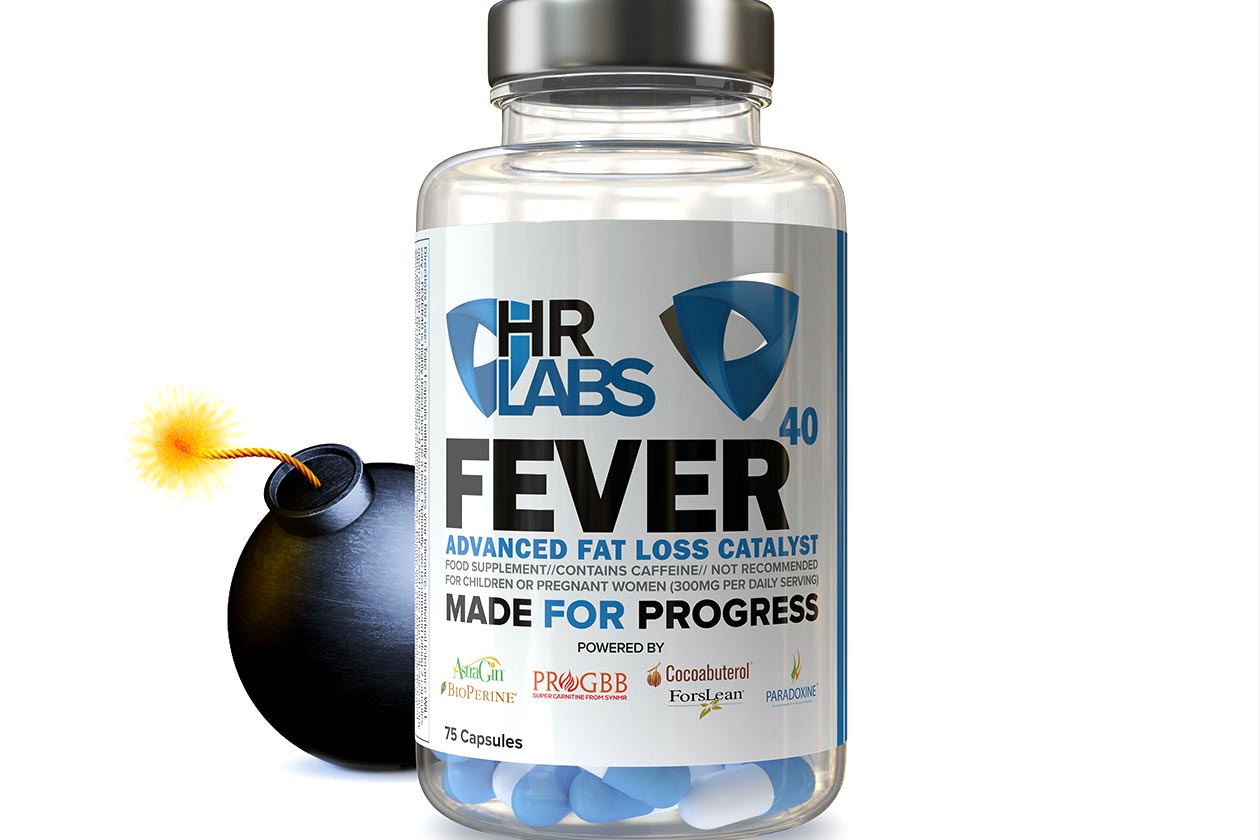 The up and coming UK company HR Labs has entered an all-new category of supplements for the New Year with the fat burner Fever40. The product is actually quite fitting for January as a lot of people with New Year's resolutions involving weight loss, will be looking for support and Fever40 looks quite promising based on its formula.
HR Labs' comprehensive fat burner Fever40 is loaded with ingredients for a variety of benefits, similar to its original stimulant pre-workout DEFIB. The supplement is already available for purchase in the UK through the brand's online store at hr-labs.co.uk, where a bottle of 25 servings will cost you £44.95 (58.48 USD).
As for the effects and benefits in Fever40 from HR Labs, as mentioned, it promises a complete experience. The brand has formulated the fat burning competitor for clean energy, increased mental focus, and enhanced thermogenesis to ensure you get a good sweat, as well as provide support for overall weight loss.
For those interested in the ingredients, HR Labs has brought together quite the combination in Fever40, including six premium, branded features. We've included its fully transparent label above with the likes of ProGBB at 50mg, 200mg each of Cocoabuterol and Paradoxine grains of paradise, and a solid mix of caffeine and eria jarensis.