Jan 15th, 2020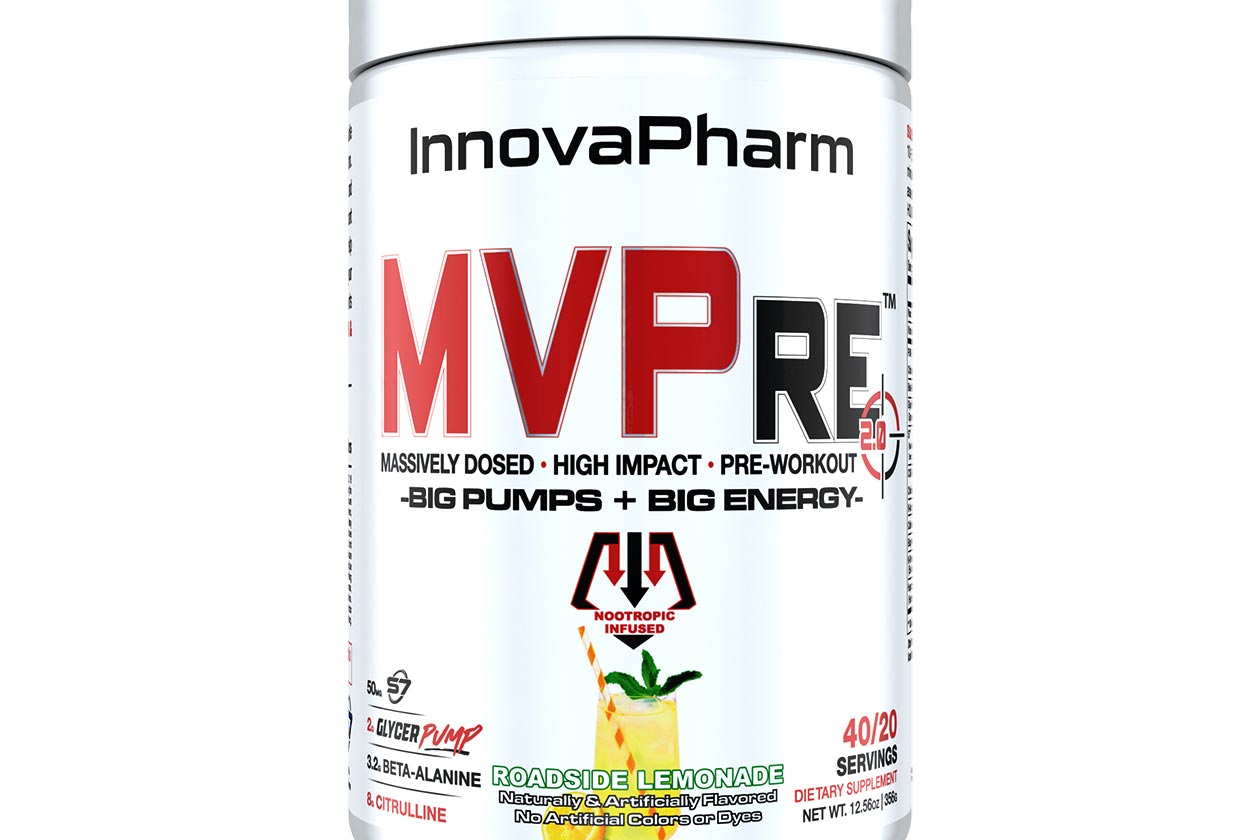 InnovaPharm has announced that it is bringing the pre-workout MVPre 2.0 that is now available in the UK, to the United States. MVPre is a supplement that was originally available from the brand Precision Research, but has since moved under InnovaPharm for the sequel, which features a fairly loaded mix of ingredients.
MVPre 2.0 is built for a complete pre-workout experience with a huge 15g of active ingredients to ensure it delivers on all of its promises. InnovaPharm promotes enhanced and explosive pumps for its sequel product along with increased energy as well as mental focus, and improved performance and endurance.
You can see the full combination of ingredients jammed into MVPre 2.0 in the facts panel below, and as mentioned, it is indeed loaded. To take care of the energy and focus in the MVPre sequel, each serving comes with a gram of choline, eria jarensis, huperzine A, half a gram of n-acetyl-l-tyrosine, biophytum, and 350mg of caffeine.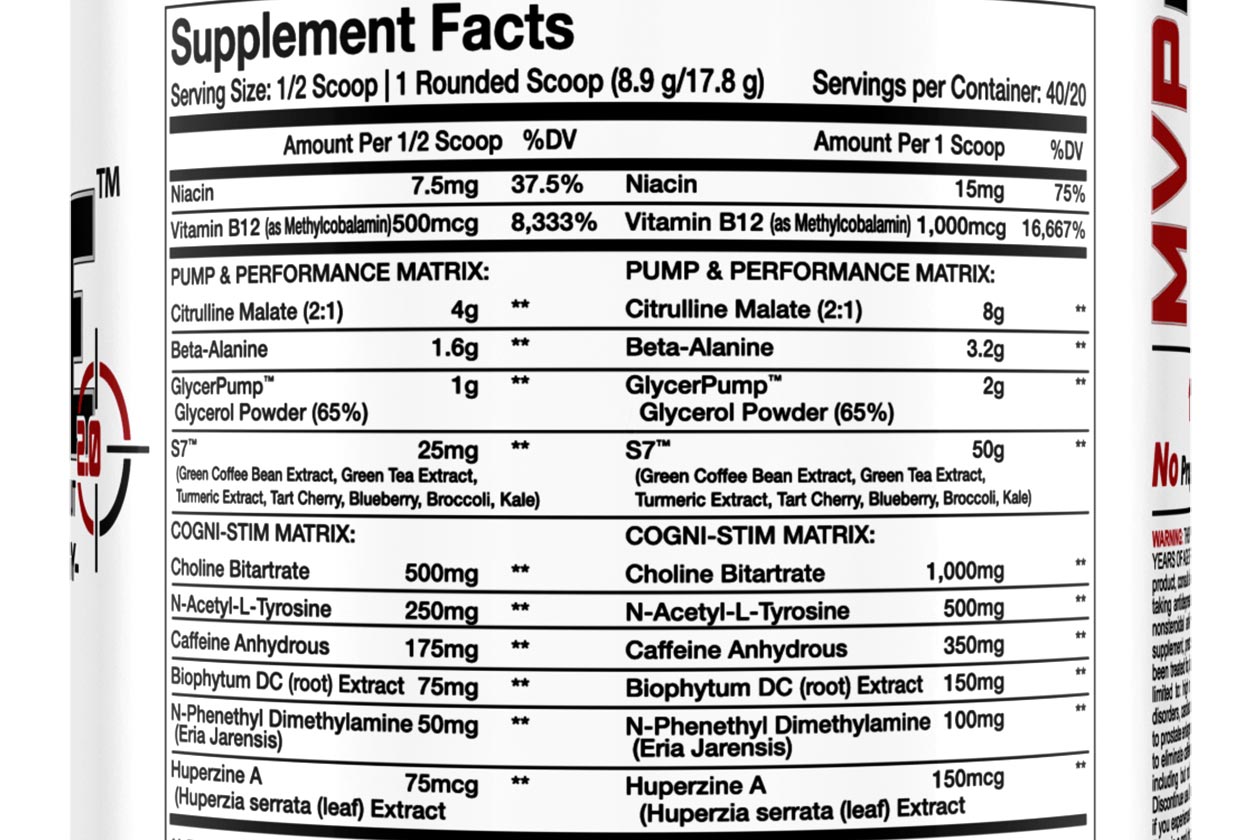 InnovaPharm has also included a bunch of ingredients for the explosive pumps in MVPre 2.0 with 8g of citrulline malate at a 2:1 citrulline to malic acid ratio, and 2g of GlycerPump glycerol. The S7 blend is in the mix as well at its usual 50mg per maximum serving and the common performance enhancer beta-alanine at 3.2g.
We're not too sure when InnovaPharm plans on bringing MVPre 2.0 to the US, although by the sounds of things, it must be soon. We're also not sure what flavors the brand will be launching the supplement in, but over in the UK, it comes in five with Jungle Juice, Apple Lemonade, Roadside Lemonade, Candy Necklace, and Jolly Candy Apple.