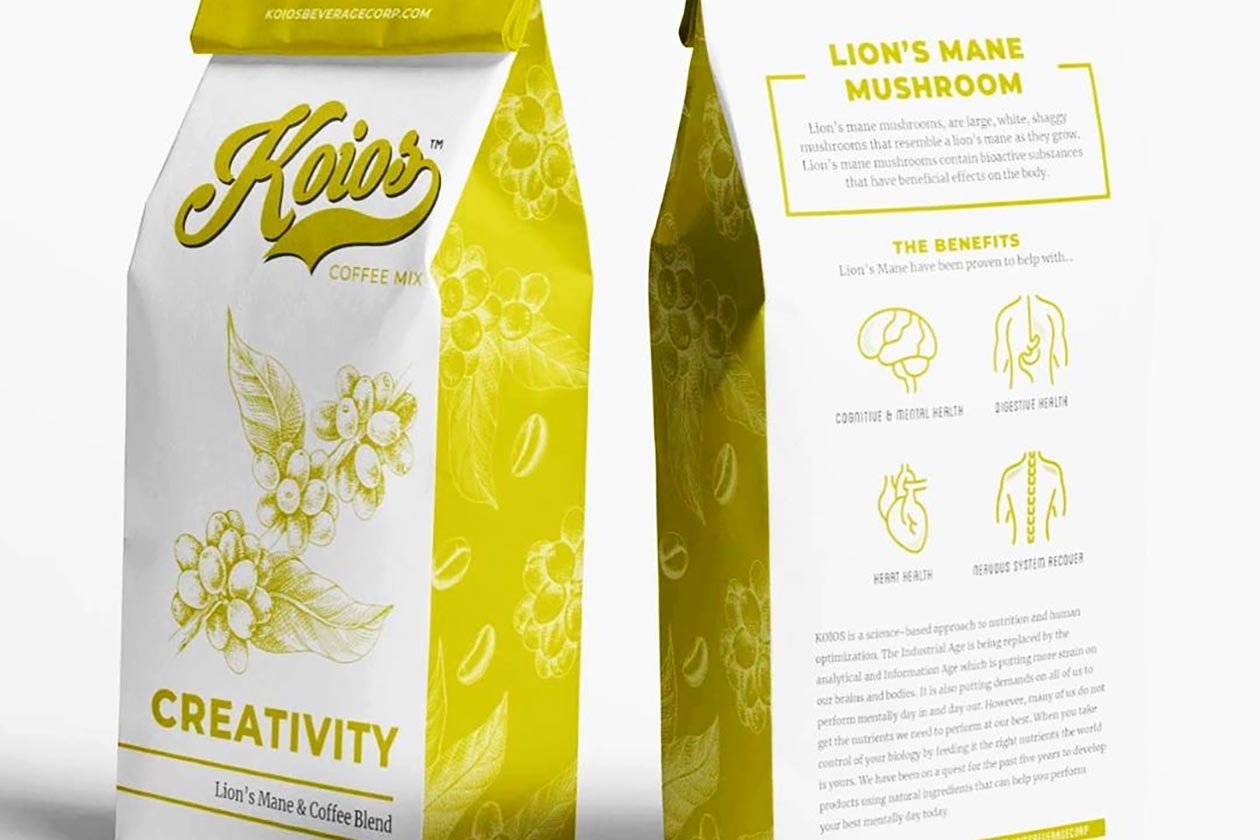 The brand Koios, who is responsible for the zero sugar, BCAA beverage Fit Soda available at GNC, has unveiled two all-new products that are due to launch very soon. Both of the items are coffee blends; however, they are not your regular coffees, with each having an additional ingredient or two to make it a functional formula.
The reason the upcoming products are named Creativity and Beauty is that the former is infused with lion's mane and aminos to boost mental focus, and the latter has added collagen for healthy hair, skin, nails, and joints. The all-new Koios creations are also made with fair trade and completely organic coffee and come in 500g bags.
Koios plans on releasing its yellow-colored Creativity and light blue-themed Beauty coffee blends sometime next month, which means they're anywhere from four to seven weeks away.