Morphogen bursts into 2020 with its pre-cardio supplement Thermogen
Jan 8th, 2020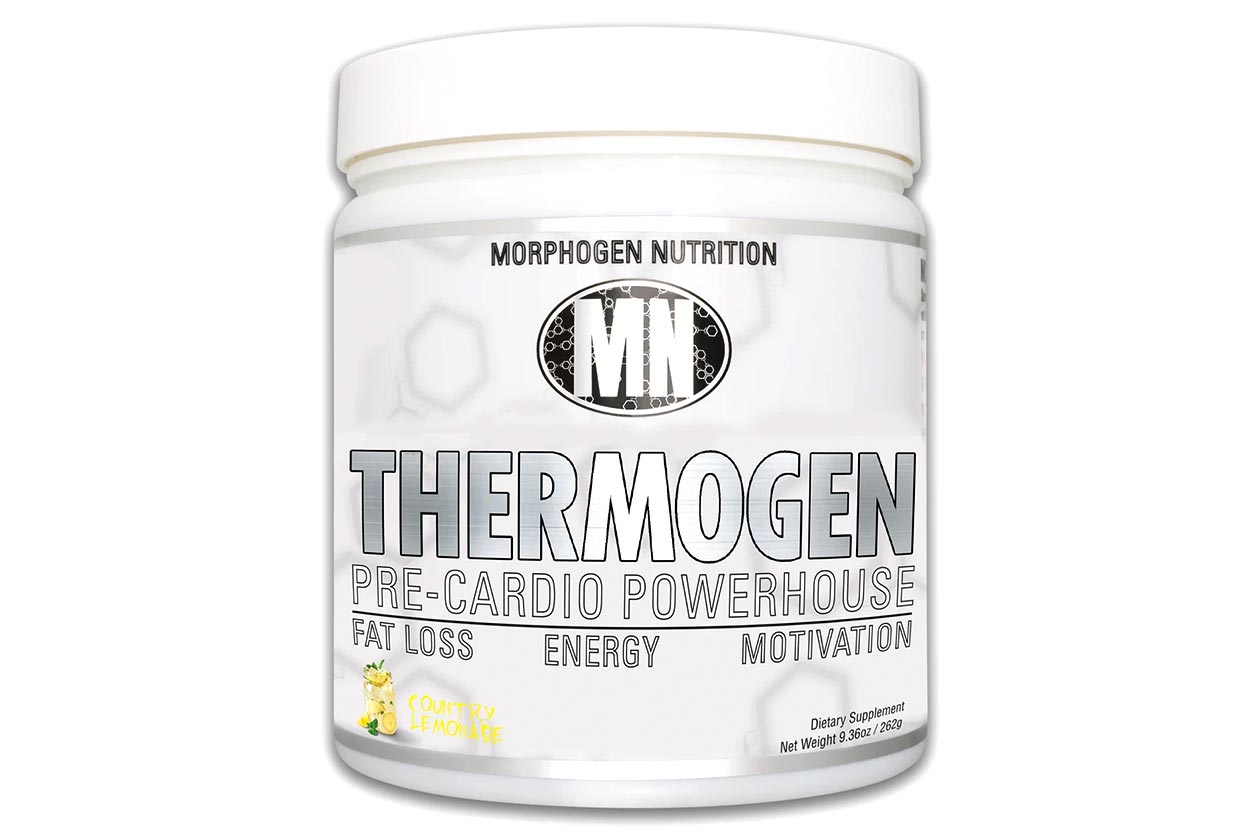 After having a hugely successful 2019, the up and coming Morphogen Nutrition, has hit the New Year with its first new supplement in the cardio powerhouse Thermogen. It is essentially a stimulant fueled fat burning formula that's designed specifically for use before a cardio workout for several benefits.
Like all of Morphogen Nutrition's supplements, Thermogen comes with a strong combination of ingredients to potentially help with motivation, drive, mental and physical energy, mood, and cognition. It also includes ingredients to provide support for appetite, performance, stress, and overall weight loss.
You can get a good look at everything Morphogen Nutrition has packed into Thermogen in its fully transparent facts panel above. The cardio specific supplement is not short on highlights including hefty dosages of tyrosine, acetyl-l-carnitine, and choline bitartrate at 2g each, 400mg of Cocoabuterol, and 225mg of caffeine.
Starting this week, Morphogen Nutrition's Thermogen is available for purchase through its website at $48 for a 20 maximum serving tub in the one Country Lemonade flavor. The brand does suggest starting with just half a serving per day, and if that does prove to be enough, you'll actually get 40 servings out of a tub.