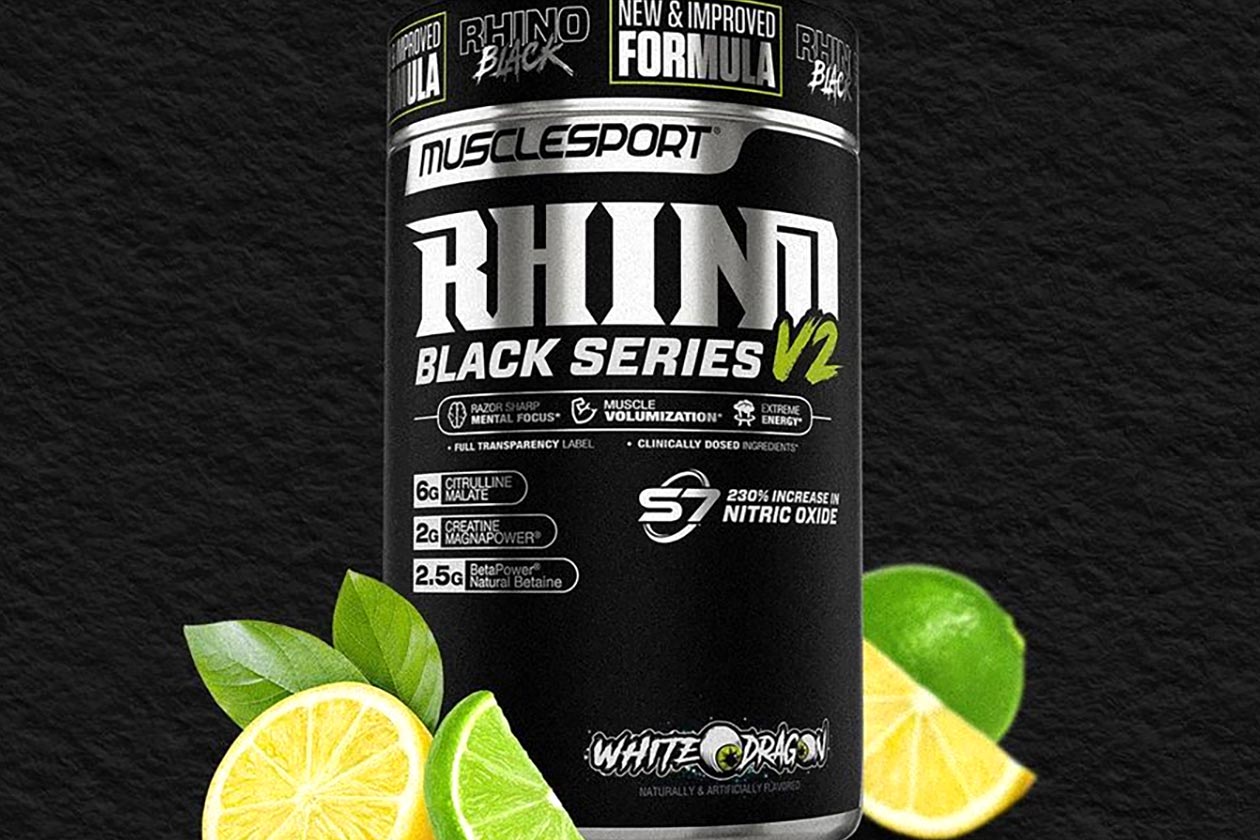 Muscle Sport's all-new Rhino Black V2 pre-workout has arrived today as promised, and is now available for purchase through its website. The upgraded supplement carries a regular price of $59.99 with the same amount of servings per tub as its predecessor at 20. Stack3d Insiders can also use their exclusive coupon to bring down that cost and get it for just $36.
The new and improved Rhino Black V2 is a lot like the original, and is a pre-workout formulated for a complete combination of effects. The supplement aims to deliver increased energy, enhanced mental focus, improved performance, and better muscle pumps. As mentioned, it's a well-rounded pre-workout, and comes loaded with ingredients to get the job done.
Regarding the formula behind Rhino Black V2, Muscle Sport has kept a lot of ingredients and dosages the same for the sequel. There are actually just a handful of changes to the formula, with all of its big features remaining. Basically, if you're a fan of the original Rhino Black, you're likely going to enjoy version number two.
The changes Muscle Sport has made from Rhino Black to Rhino Black V2 start with the removal of three ingredients in agmatine, Nitrosigine, and hordenine. The brand has also dropped caffeine citrate from its caffeine blend, although it still remains at a total of 400mg, and there is now theobromine and the S7 blend in the mix at 75mg and 50mg, respectively.