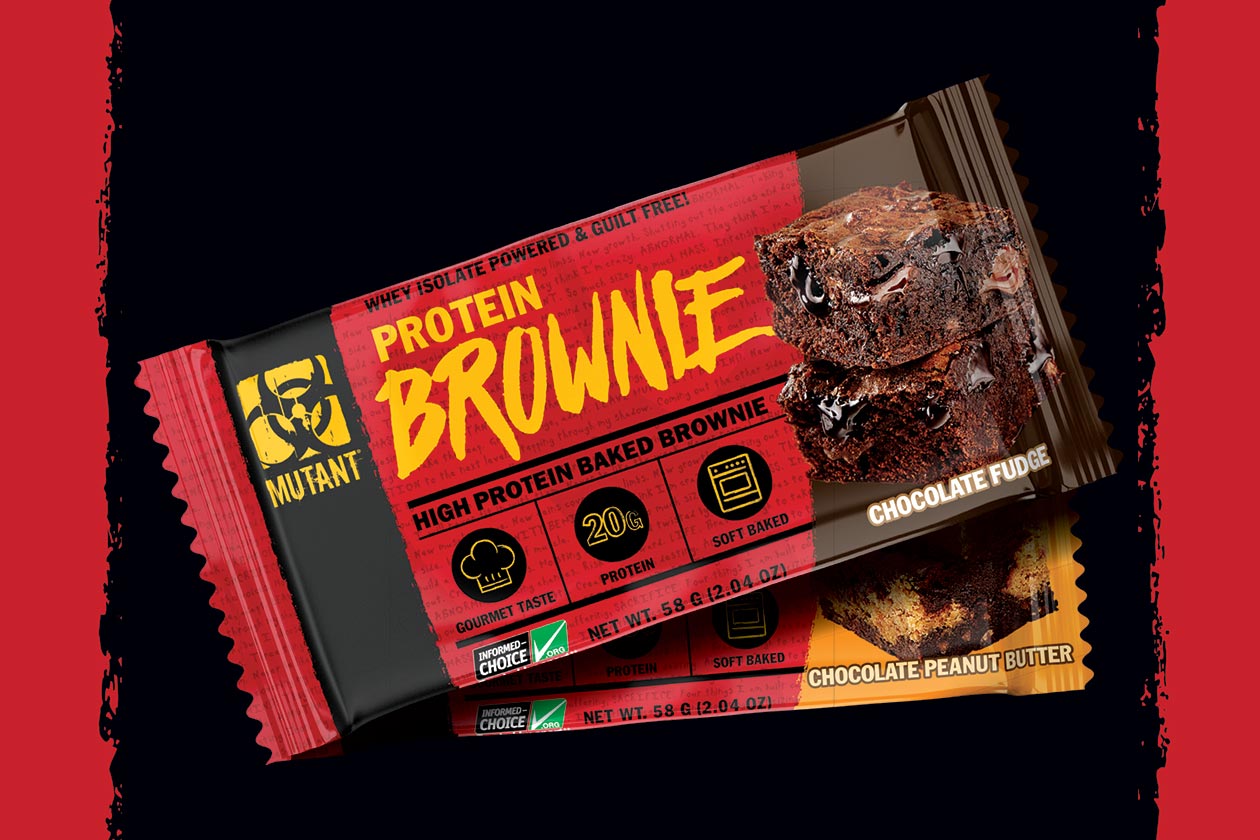 The first-ever protein snack from Mutant with the Mutant Protein Brownie, which was previewed last September, has had all of its details revealed. The product is due to hit the market later this month in Canada, then the US a few weeks later, with the product eventually expected to be available in over 100 different countries.
The Mutant Protein Brownie features a smooth and fairly typical protein bar-type texture and packed full of flavor. The product has two tastes to choose from in Chocolate Fudge and Chocolate Peanut Butter. The former features a rich chocolate flavor, while the latter also has a bit of chocolate to it alongside a distinct peanut butter taste.
The nutrition profile of Mutant's all-new Protein Brownie is on par with most protein bars packing 20g of protein, 19g of carbohydrates, just 4g of sugar, 10g of fat, and 220 calories. A couple of other noteworthy highlights for the product are that it's made with quality whey isolate, and it is one of the few bars that's Informed-Choice certified.