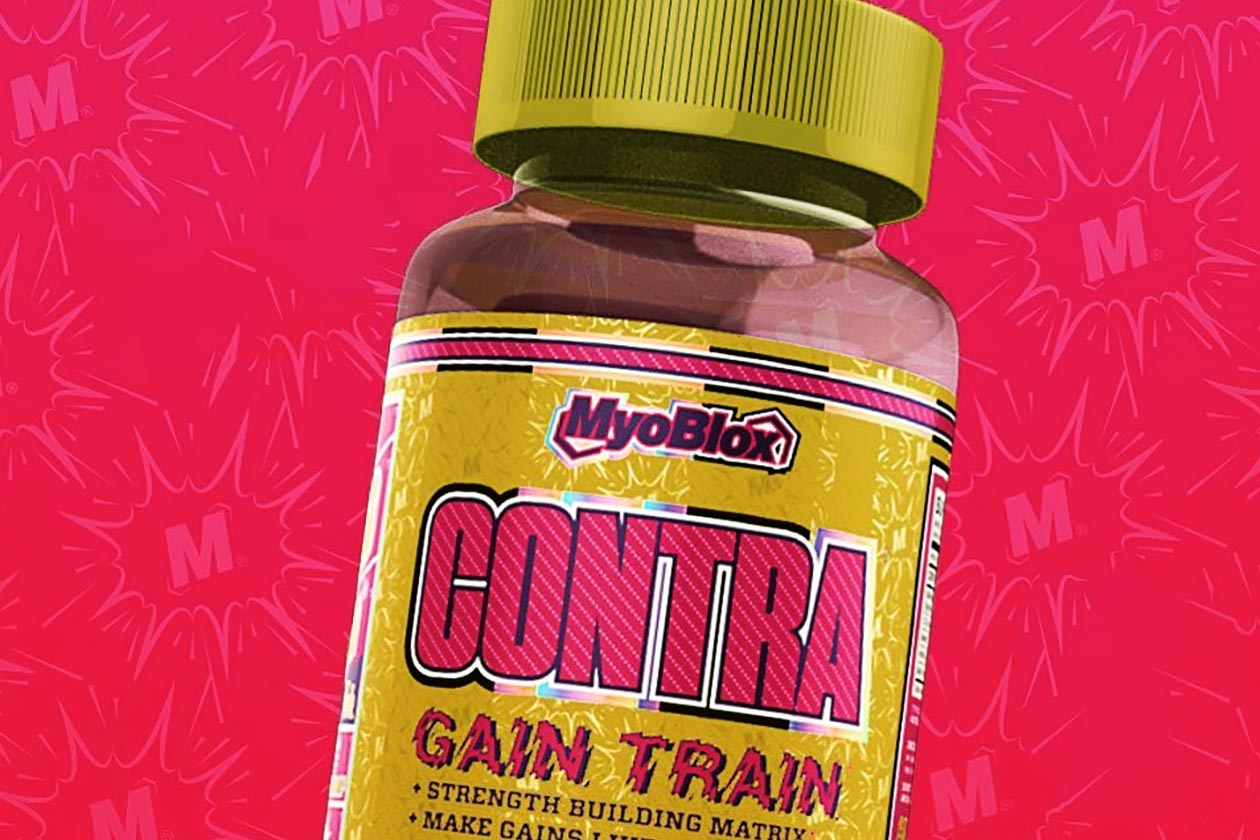 Myoblox is no stranger to limited edition supplements; in fact, it was one of the first brands we ever saw doing limited flavors with different ingredients. Myoblox has now revealed that it is coming out with a special edition version of its muscle builder Contra, which would be the first limited spin-off of that product.
All we know about Myoblox's upcoming special edition Contra, is that like the original, it's formulated to help build muscle as well as strength. We also know that like all of the brand's other limited launches, the new Contra features new ingredients not in the regular version that are said to be quite pricey.
In the image above you can see the formula Myoblox has in the current Contra, including arimistane as well as KSM-66 ashwagandha at a strong 600mg. More information on Myoblox's special edition Contra is expected to be shared soon, with the supplement sounding like it's not too far away from release.