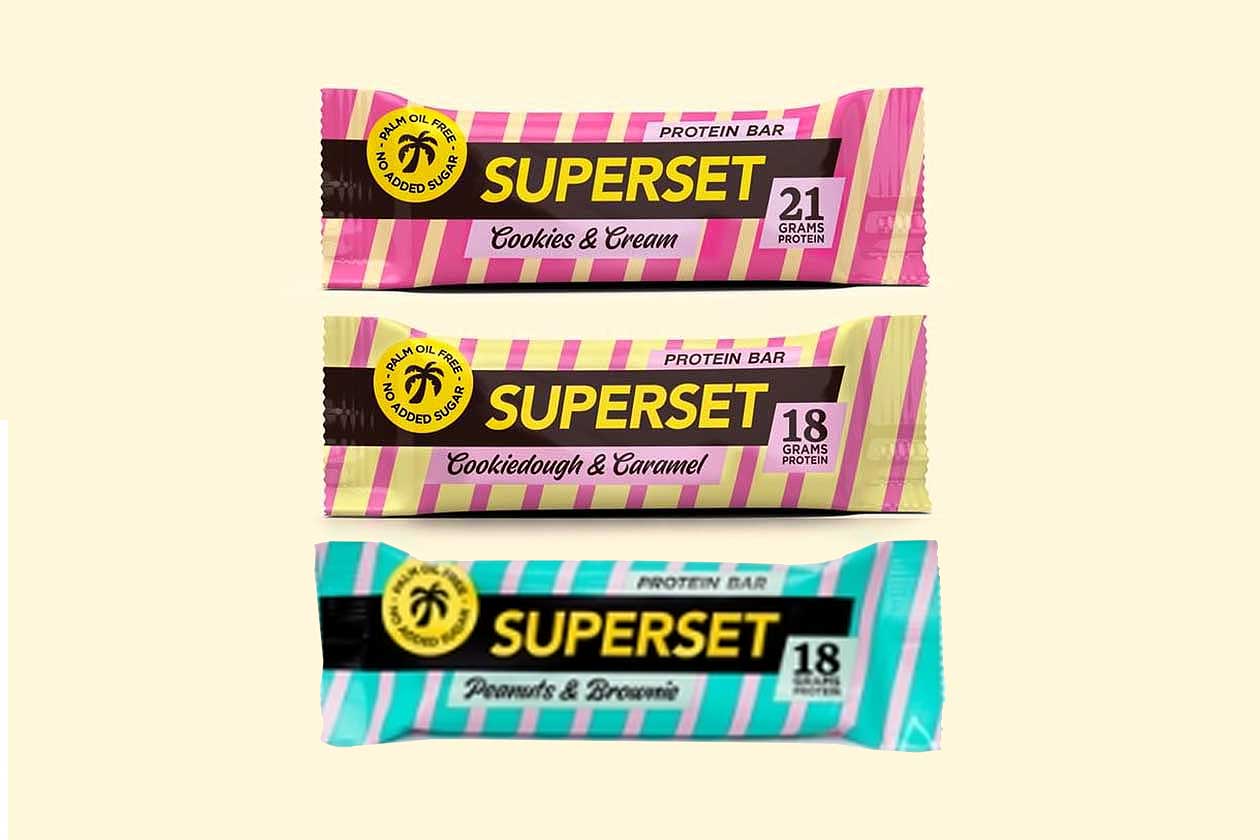 The up and coming protein snack brand Superset, has dropped another flavor of the only product it currently has on the market with the Superset Protein Bar. Like a lot of other delicious and top-rated functional brands, Superset is based out of Sweden and actually only just launched in the last few months.
The snack company's protein bar was previously only available in two tastes with Cookies & Cream and Chocolate Dough & Caramel. The new addition to the product's menu that is now out and available through its Swedish retail partner Proteinbolaget, is a bit of a classic combination in Peanut & Brownie.
The all-new Peanut & Brownie Superset Protein Bar comes with the same amount of protein as Chocolate Dough at 18g, whereas the Cookies has 21g. The rest of the product's nutrition profile is relatively typical, including 21g of carbohydrates with a low 2.4g of that sugar, 9.9g of fat, and a total of 218 calories.