Graymatter returns with six main ingredients for energy and cognition
Jan 7th, 2020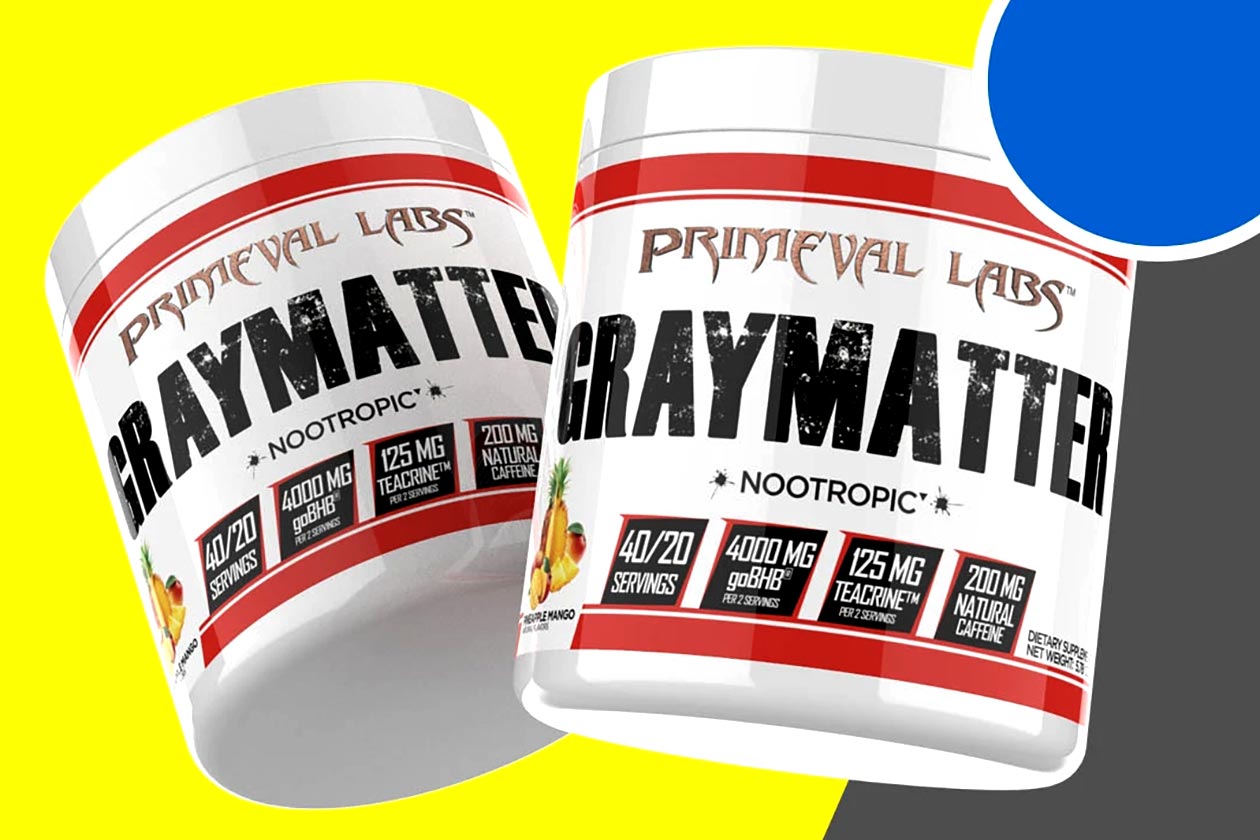 Primeval Labs' previously released focus enhancing supplement Graymatter has returned after it originally hit the market all the way back in 2016. The 2020 version features a very different combination of ingredients, although the goal of the product is still much the same, promising smooth energy, enhanced focus, and improved cognition.
The all-new Graymatter from Primeval Labs is packed with six main ingredients, one of which longtime fans may remember from the original in tyrosine. This time around, however, the brand has included the common focus feature at twice the dose with a full gram per serving, as opposed to half a gram.
Alongside tyrosine, Primeval Labs' returning Graymatter comes with another common focus ingredient in lion's mane at half a gram, as well as 50mg of pure TeaCrine, 350mg of pomegranate, and 4g of goBHB ketones. Graymatter is also a caffeinated nootropic supplement, with 200mg of natural caffeine per serving from green tea leaf.
The one other big change in the new 2020 take on Graymatter, is that unlike the previous version, it is not a capsule product. Primeval Labs has turned the nootropic competitor into a powder supplement with two tastes to choose from in Smashberry and Pineapple Mango.
Primeval Labs Graymatter is now available through its website at $44.99 for a tub of 20 full servings. The brand is running a sale to celebrate the arrival of the product, and with it comes a whole bunch of savings. For a limited time, you can use the coupon "GRAY25" to discount Graymatter to $33.75 per tub and you get free shipping.