Redcon1 is teaming up with Brian Shaw for a 1,000 calorie mass gainer
Jan 31st, 2020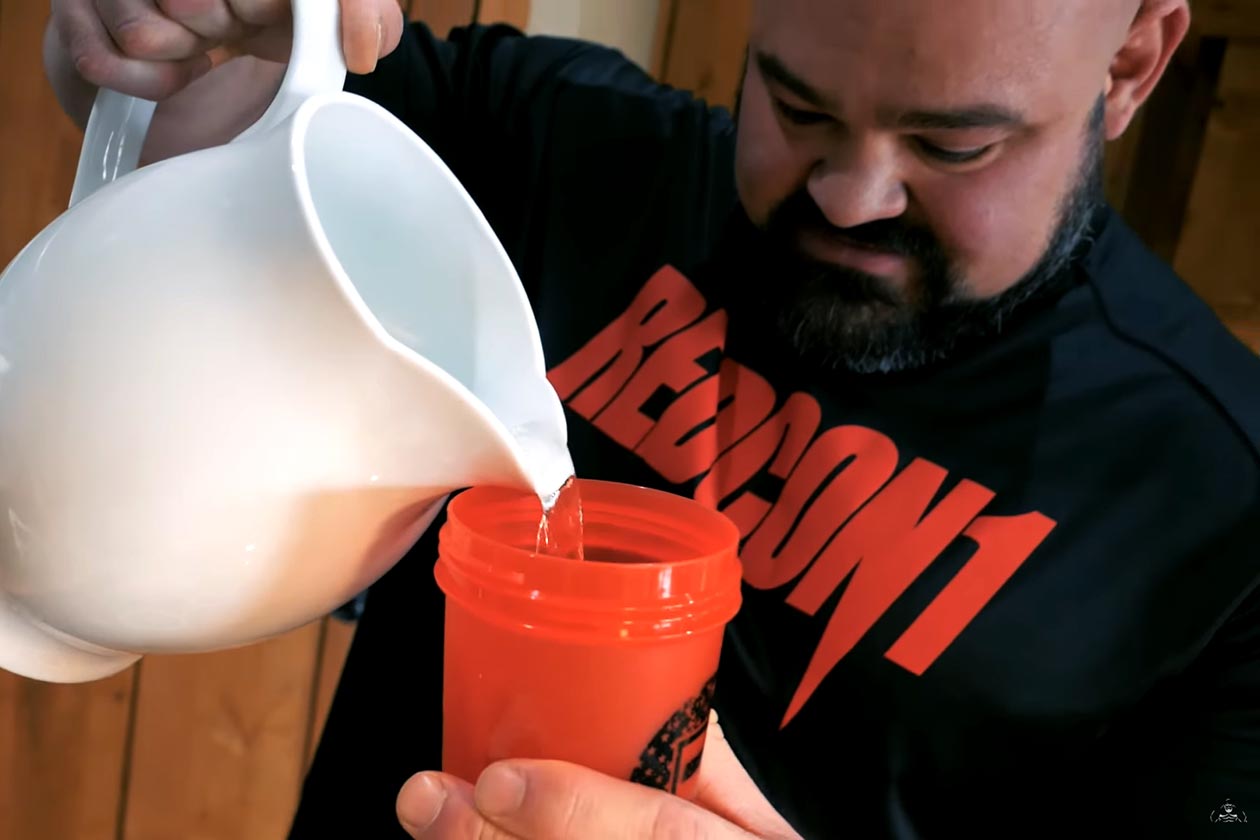 While Redcon1 does have supplements in several major categories from protein powder and meal replacement through to pre-workout and soon to be energy shot, there is one it's missing. An area of the industry the Stack3d Certified brand has yet to touch, is the mass gainer market, although that is all about to change.
Redcon1 is actually teaming up with its athlete and four-time World's Strongest Man, Brian Shaw, for a calorie-loaded, weight gaining product. Per serving, the upcoming collaboration between Redcon1 and Brian Shaw will provide 50g of protein, 150g of carbohydrates, and 20g of fat, for a huge total of 1,000 calories.
The main sources of protein in the mass gainer are fast-absorbing whey isolate, beef isolate, and whole eggs, which also, of course, act as a good source of fats. As for the main ingredients giving the supplement that hefty 150g of carbohydrates, you have yams and rice.
Brian Shaw has taste-tested his Redcon1 weight gainer in five flavors with traditional chocolate and vanilla, strawberry cheesecake, cookies and cream, and peanut butter cookie. You can watch Shaw trying all of the flavors first-hand in the video above, and providing his opinion on each of them with and without ice.
It is worth mentioning that the Redcon1 and Brian Shaw collaboration is only being tested right now, with no confirmation of when it'll be available just yet. It also sounds like the mass protein is just the first product in a line of supplements from Redcon1 and the strongman competitor, so it will be exciting to see how it all plays out.