Jan 10th, 2020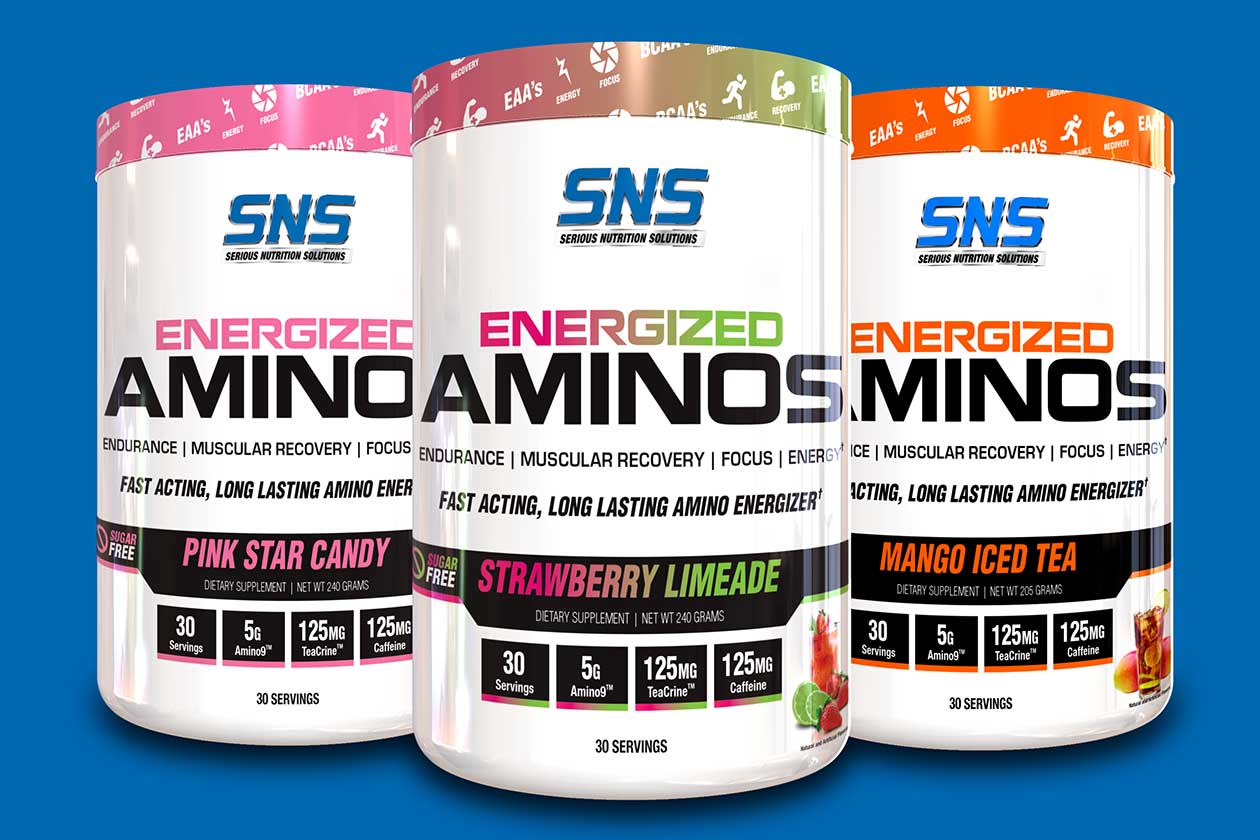 As promised, when the supplement was previewed earlier this week, SNS has now officially launched its energy-infused amino cocktail, Energized Aminos. In true SNS style, its newest product features a well put together formula, including all nine essential amino acids and a handful of transparently dosed ingredients for energy.
Each serving of the all-new Energized Aminos comes with 125mg each of natural caffeine, green tea, and the better tasting, Tasteless TeaCrine, all for energy. Alongside those three features and taking care of the amino side of the latest SNS supplement is a combined 5g of all nine EAAs to provide support for muscle recovery.
As per usual, the new SNS product is available first through its own website, where Energized Aminos carries a regular 30 serving tub price of $29.99. It is also worth noting, the brand is still running its New Year's sale, discounting everything by 30% using the coupon "NEWYEARS30", which drops Energized Aminos to $20.99.