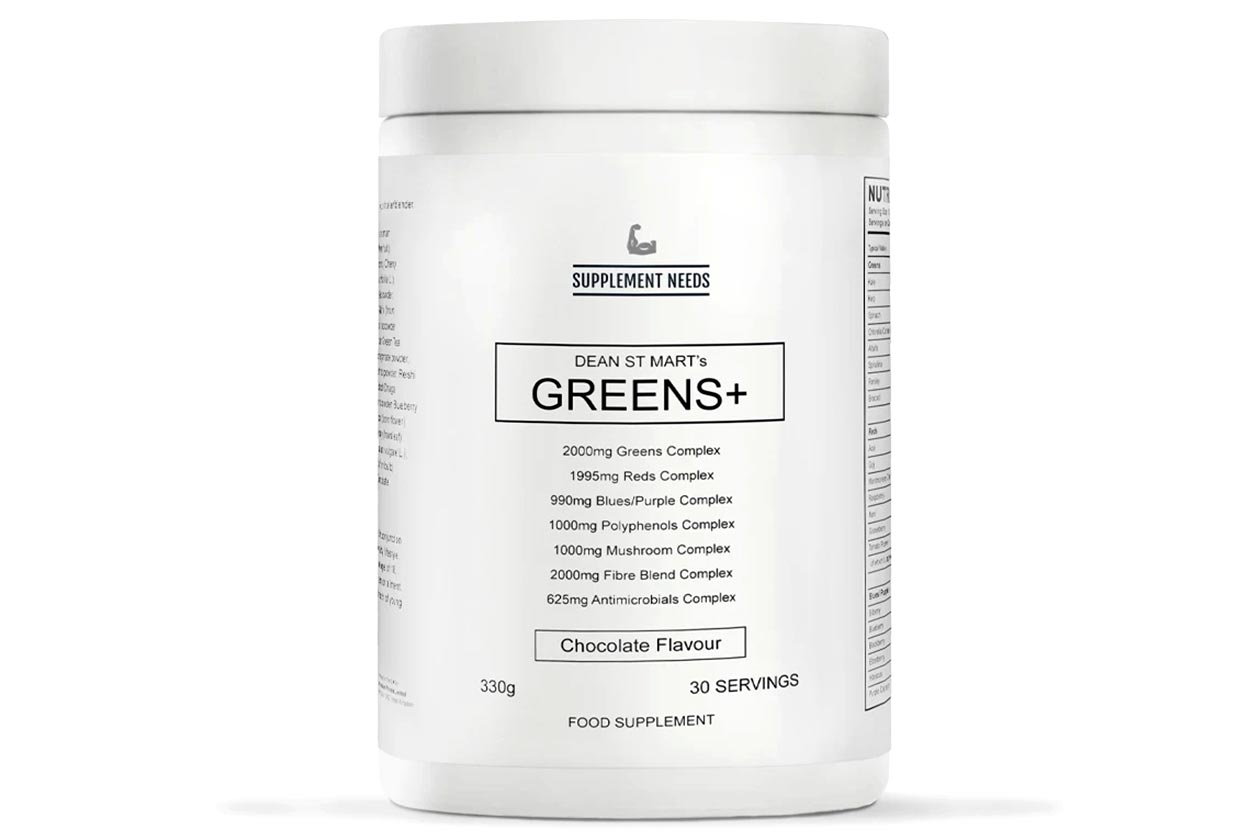 The reputable UK retailer Supplement Needs is now taking pre-orders for an all-new greens product from its own brand of supplements simply named Greens+. You can secure yourself a full, 30 serving tub of the store's highly anticipated product through its website at £34.99 (45.52 USD) in Chocolate and Mixed Berry flavor options.
Each serving of Supplement Needs' Greens+ comes with just short of 10g of fruits, greens, mushrooms, and fiber, making for a full-on superfood formula. Another highlight of the supplement is that it's completely transparent, with every ingredient listed with its exact amount, which is quite rare for greens type products.
You can see the extensive list of features Supplement Needs has thrown into Greens+ in its facts panel above. The store has also clearly separated all of the ingredients into groups such as reds, greens, and antimicrobials. The formula includes the likes of broccoli, kale, goji and acai, oat bran, and reishi and shitake mushrooms.
As mentioned, you can now pre-order Greens+ from Supplement Needs' online store at a price of £34.99, with pre-orders due to ship out in about one week on the 5th of next month.