Fans of Bang can now get their very own rolling can cooler for $200
Feb 18th, 2020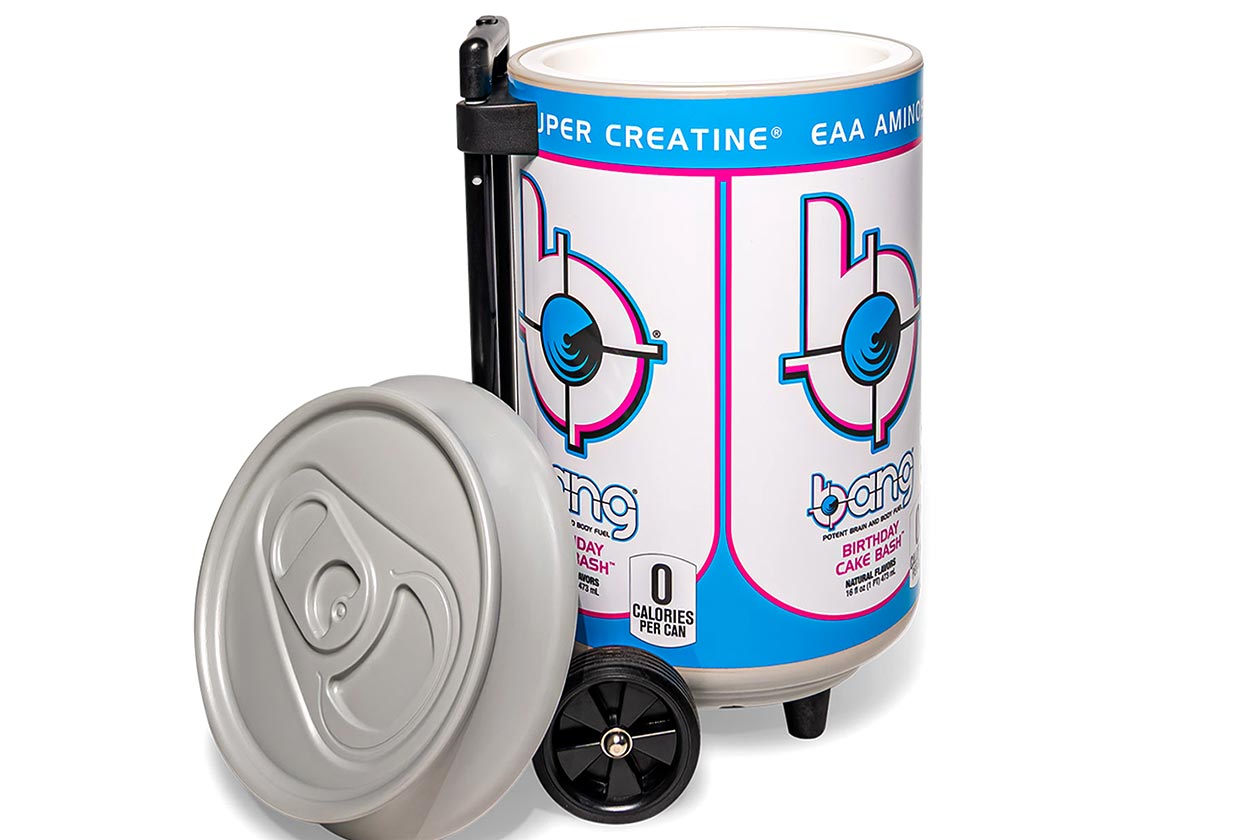 When 'Merica Labz launched its custom refrigerators that can keep up to 60 cans cold, we were quite impressed as it was the first time we had seen something like that made available to fans. While you do see various displays and branded coolers in stores, you don't usually get the chance to buy them for yourself, especially not ongoing like the 'Merica fridge.
Fans of the hugely popular Bang energy drink can now get their hands on something similar with a limited edition rolling can cooler. It is indeed a cooler on wheels built to hold food and drink, with a convenient handle that extends out the back. The cooler itself is also designed to look like the Birthday Cake Bash flavor of Bang, including a detachable can-style lid.
As mentioned, the rolling can coolers are limited edition, so they aren't going to be around forever. They are available now through the official Bang website at bang-energy.com, and will cost you $200 each. If you are interested, shipping isn't too bad with the estimate we got being just $8 via FedEx ground, although that price does go up for the faster options.