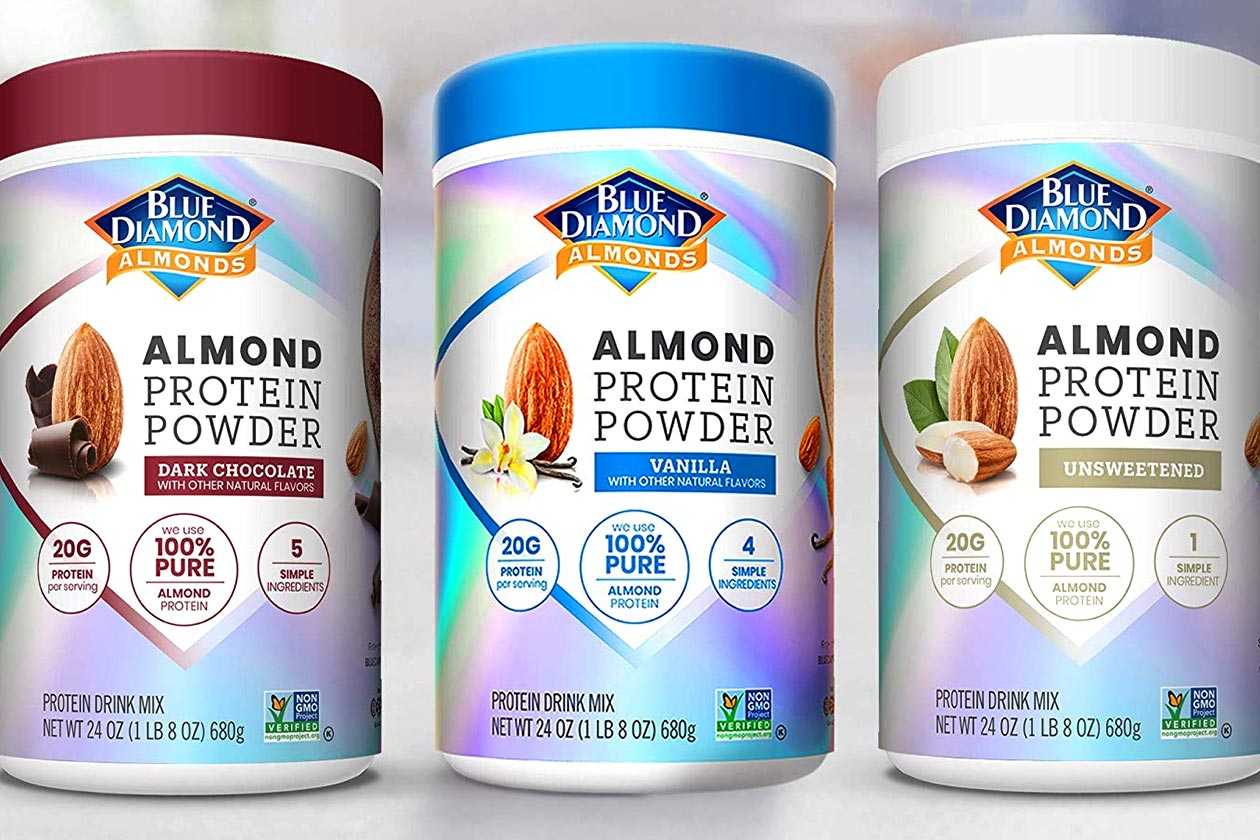 The major and mainstream food brand Blue Diamond Almonds, has come out with a supplement, and not too surprisingly, it is made with almonds. The product is appropriately named Almond Protein Powder, which is a vegan-friendly protein powder providing 20g of protein per serving, all coming from almond protein.
As you'd expect being a nut-based supplement, the other macros in Blue Diamond Almonds protein powder aren't quite as low and lean as your typical whey or milk-based protein. Alongside that 20g of protein, you get 6 to 8g of fat, 15 to 21g of carbohydrates with 4g of that sugar and 7 to 11g of fiber, and 200 to 230 calories.
The reason we've included ranges of macros above is that they vary slightly across each of Almond Protein Powder's three flavors. The product's options are Vanilla, a plain Unsweetened, and the higher calorie Dark Chocolate.
All three flavors of Blue Diamond Almonds', Almond Protein Powder, come with no added sugar and are actually made with an extremely simple formula. The supplement's options have five ingredients or less with only one in Unsweetened, and four and five in Vanilla and Chocolate, including the natural sweetener monk fruit.
The Blue Diamond Almonds protein powder is available exclusively online through Amazon in 680g tubs with just 14 servings in each, except for the Dark Chocolate, which has only 11. As for the price of the almond-based product, it is fairly expensive compared to your average protein powder with a single tub costing $33.99.