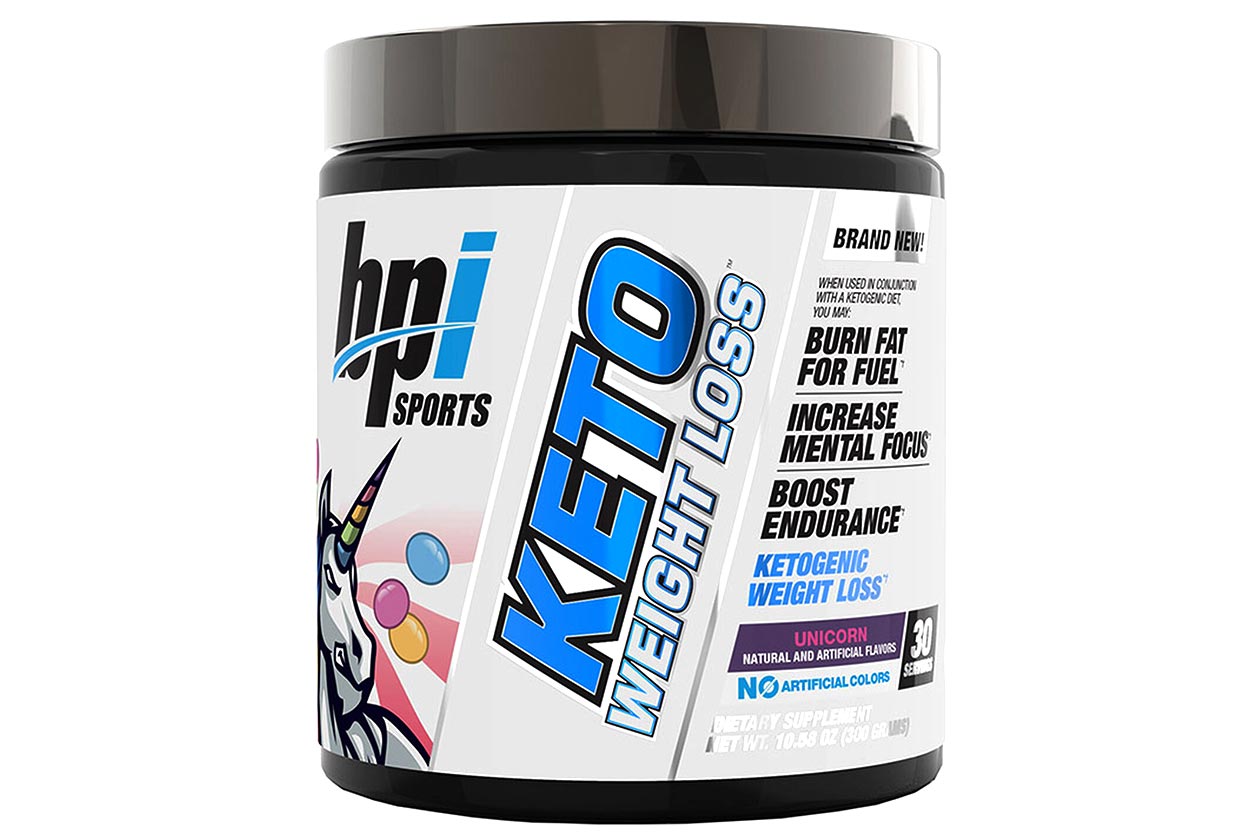 Keto Weight Loss is a fat burning supplement from BPI Sports that has been around for quite some time. To stay true to its name, it comes with BHB ketones, as well as a handful of other ingredients, including caffeine and MCTs. A new flavored version of BPI's Keto Weight Loss has now surfaced and been made available over at GNC.
The powder Keto Weight Loss comes in a rather unique Unicorn flavor, and from GNC, a full-size 30 serving tub of the product will cost you $49.99. As for the formula and intentions behind the spin-off supplement, it promotes a similar set of benefits to the original but features a slightly different and fully transparent combination of ingredients.
BPI Sports flavored Keto Weight Loss comes with a gram each of BHB ketones, MCTs, and coconut oil. Alongside all of that are the focus ingredients acetyl-l-carnitine and alpha-GPC at half a gram and 250mg, respectively. Rounding out the formula is 125mg of TeaCrine, as well as 200mg of the classic caffeine to increase energy.