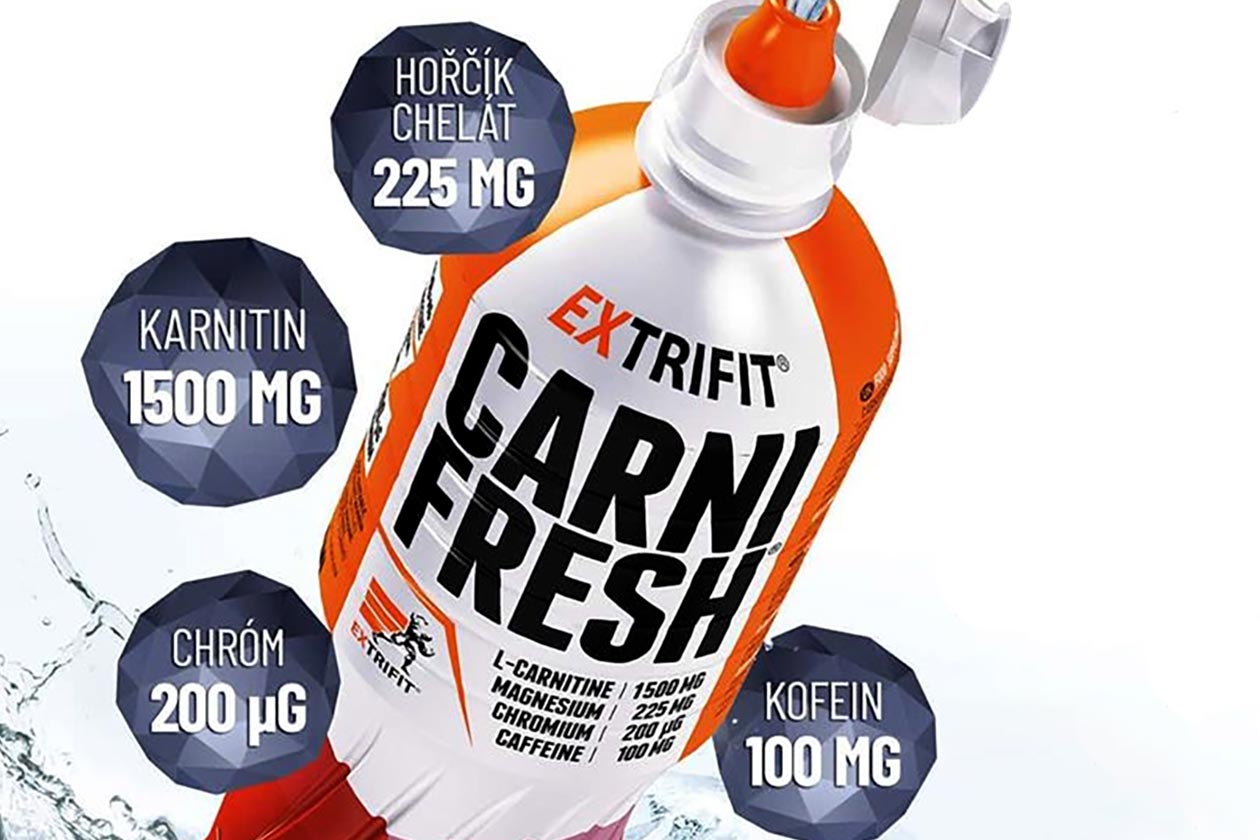 The major brand Extrifit has announced a new beverage that is due to hit stores in the Czech Republic very soon, and it is powered by carnitine. The upcoming item is Carni Fresh, and while carnitine is the main ingredient in this one, it is not all the brand has thrown into the supplement, which is due to launch in a wide variety of flavors.
As mentioned, carnitine is the main and heaviest ingredient in Extrifit's all-new Carni Fresh, dosed at a solid 1.5g of regular l-carnitine per squeeze-top bottle. Alongside that title mentioned ingredient, the Czech brand has also included 225mg of magnesium, 200mcg of chromium, and for a nice boost in energy, you get a reasonable 100mg of caffeine.
Once again, Extrifit's Carni Fresh is due to hit the market in the near future and in quite the variety of flavors with a total of eight to choose from. The carnitine-based supplement's will consists of Orange, Pineapple, Melon, Lemon and Lime, Raspberry, Elderberry, Grape, and a flavor we weren't able to translate completely, named Višen.