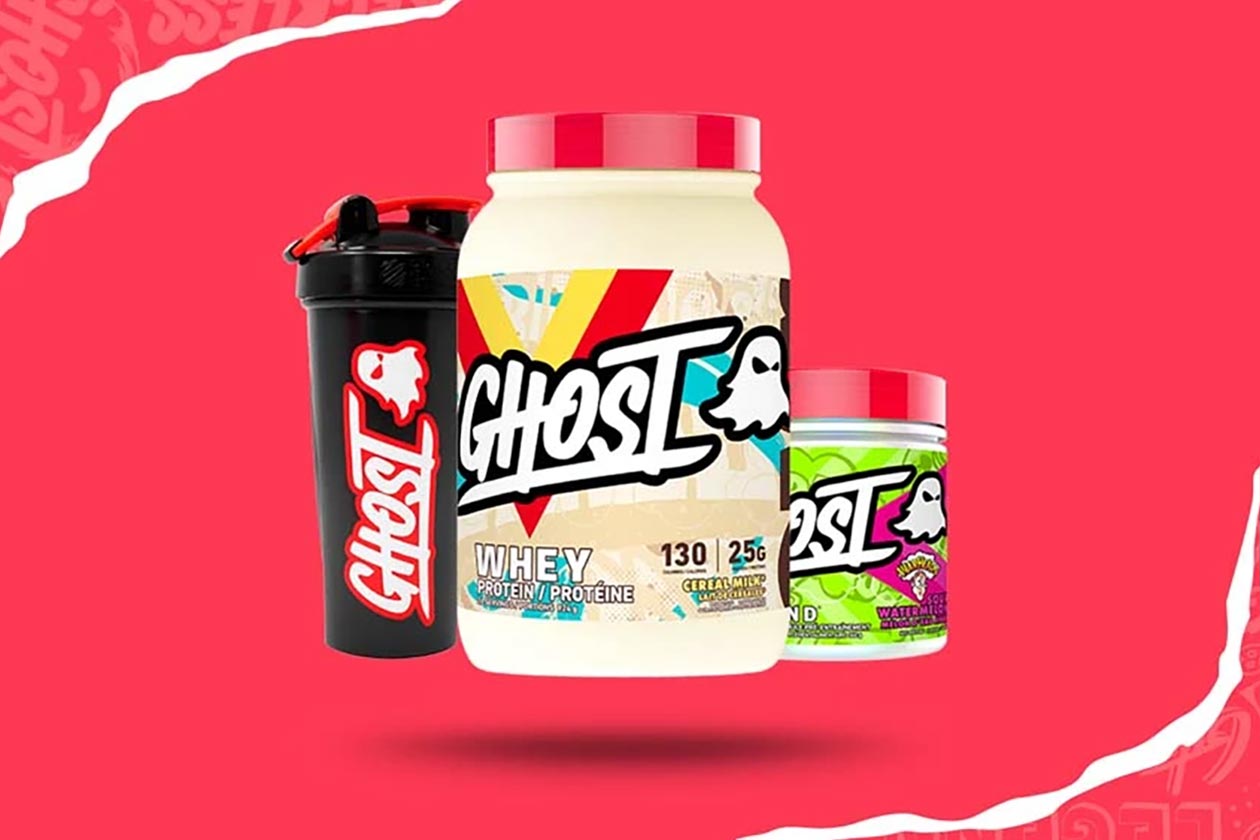 The original lifestyle supplement company Ghost has expanded into Canada this year and can now be found in several of the country's major retailers. The brand and six of its products have been picked up by GNC in Canada as well as Supplement World, Bulldog, the reliable Supplement King, and Shop Sante.
The six Ghost products that have been introduced to the Canadian market are the protein powders Ghost Whey and top-tasting Ghost Vegan, the pre-workout Ghost Legend, our top-rated pump pre-workout Ghost Pump, Ghost Size, and lastly, Ghost BCAA.
Like with a lot of brands that go international, there are some small differences with a few of the products Ghost has launched in Canada. One of those is that on the label of Ghost Whey, you get the exact dosages of its digestive enzymes such as 50mg of bromelain and 15mg of lactase, which is not something you'll see on the US version.
Another supplement that has a slight change is Ghost Pump, where you get all of the original's pump enhancing ingredients and dosages, minus norvaline. The one last product that is different in Canada is the brand's original stimulant pre-workout Ghost Legend, which has quite a few things changed.
For pumps and performance, the US version of Ghost Legend includes 4g of citrulline, 2g of beta-alanine, half a gram of agmatine, and a gram of norvaline. The Canadian Ghost Legend has carried over the citrulline and beta-alanine at the same amounts of 4g and 2g, respecitvely, but not the agmatine and norvaline.
There are also differences with the energy and focus ingredients where the Ghost Legend in Canada has 20mg more caffeine per serving, twice as much rhodiola, added synephrine, and the removal of alpha-GPC and rauwolfia. All of the other ingredients on that side of the supplement have remained, including theobromine, olive leaf, NADH, and taurine.
As mentioned, you can now grab any of those six Ghost supplements from several stores in Canada. The prices on the products over at Supplement King are $39.99 (30.03 USD) for Ghost BCAA, $49.99 (37.54 USD) for Ghost Pump, $54.99 (41.29 USD) each for Ghost Legend and Ghost Whey, $59.99 (45.05 USD) for Ghost Size, and finally, $64.99 (48.80 USD) for Ghost Vegan.