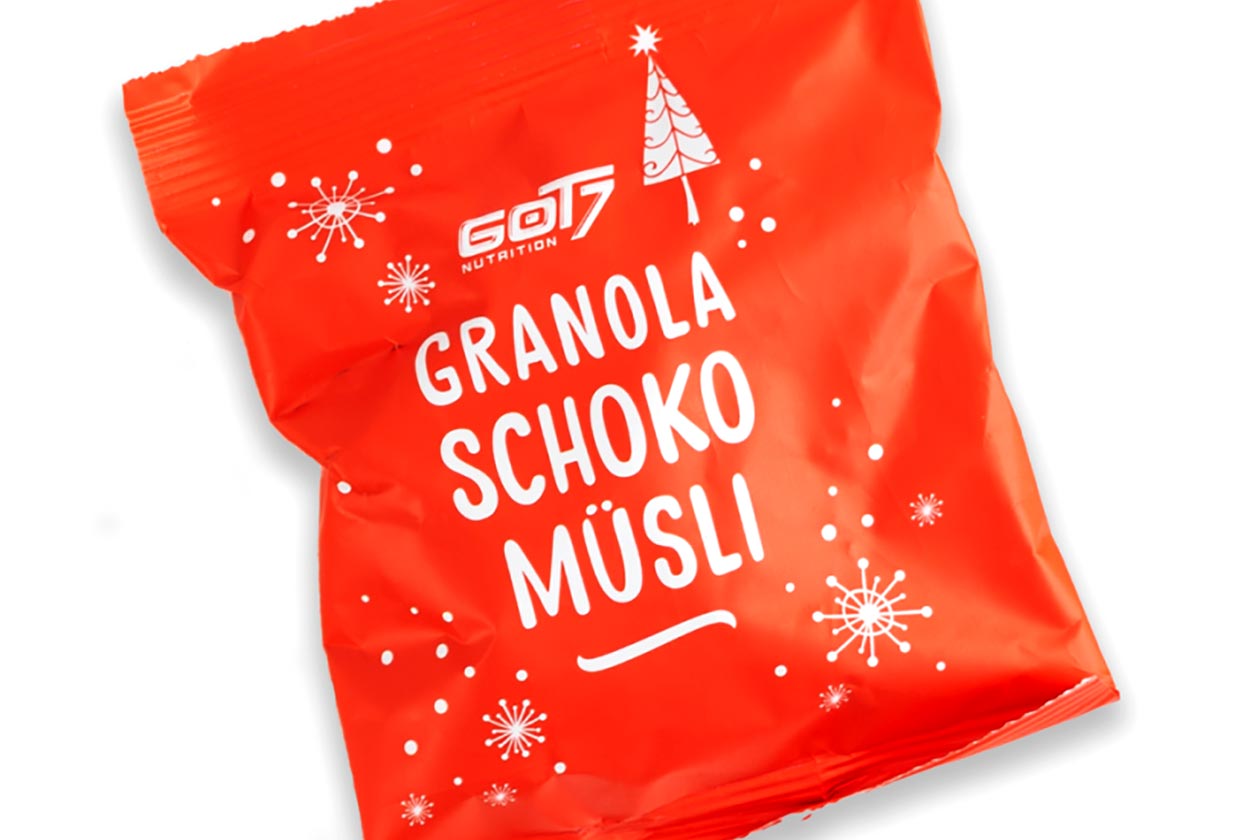 For Christmas last year, just as it did the year before, Got7 Nutrition launched a snack packed Advent Calendar. Included in the product that stood just shy of 4′ tall and weighed 11lbs, was a handful of exclusive, unreleased snacks. Some of those items were confirmed by fans, including Christmas Balls, protein cookie, and a single stick protein wafer.
Another product that was in Got7 Nutrition's Advent Calendar for 2019 was a bag of chocolate-coated granola clusters, which the brand has now made available for purchase. You can grab the item exclusively from the German company's official online store at €2.29 (2.47 USD), and it still comes in its Christmas-themed packaging from the Advent Calendar.
The nutrition profile of the snack has also been confirmed, and like with a lot of Got7 Nutrition's tasty treats, it's not as lean as your typical protein bar, but it should make up for that in taste. Each 40g bag provides a moderate 7.3g of protein, 8.2g of carbohydrates with less than 2g of that sugar, 8.7g of fat, for a total calorie count of 154.