Jacked Factory goes with Carb10 and Cluster Dextrin for its new Carb Surge
Feb 6th, 2020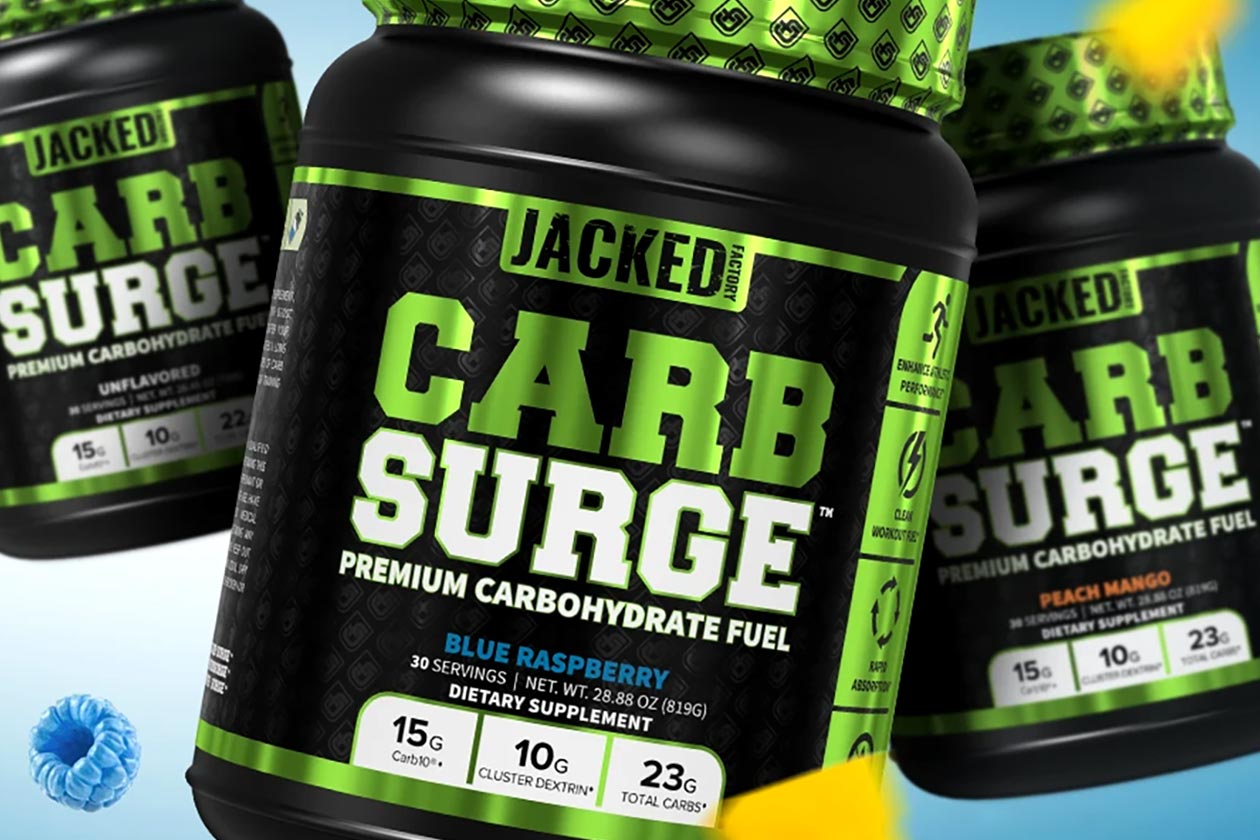 Carb Surge is an all-new product now available from Jacked Factory, and as you could probably guess based on its name, it is a carbohydrate supplement. The latest from the Canadian brand is a fairly straightforward carb powder formula, featuring only sources of carbs, although it doesn't come with any of your usual suspects like maltodextrin or dextrose.
Jacked Factory has packed its Carb Surge carbohydrate product with two premium ingredients. Each serving of the supplement provides 23g of carbohydrates, which comes from 15g of Compound Solutions' pea-sourced Carb10 and 10g of Cluster Dextrin branded HBCD.
Carb Surge from Jacked Factory can be mixed with other products as a clean source of carbohydrates, or you can have it just by itself. The brand has put together flavors for both occasions, including an Unflavored powder for stacking it with other supplements, and Blue Raspberry and Peach Mango options for those that would prefer actual flavors.
Jacked Factory's all-new Carb Surge is now available through Amazon as well as the brand's website, with the latter currently being the better way to go. Directly from Jacked Factory, Carb Surge will cost you $24.99 for a 30 serving tub in any of its three flavors, and for a limited time, you can use the coupon "CARB30" to discount it all the way down to $17.49.