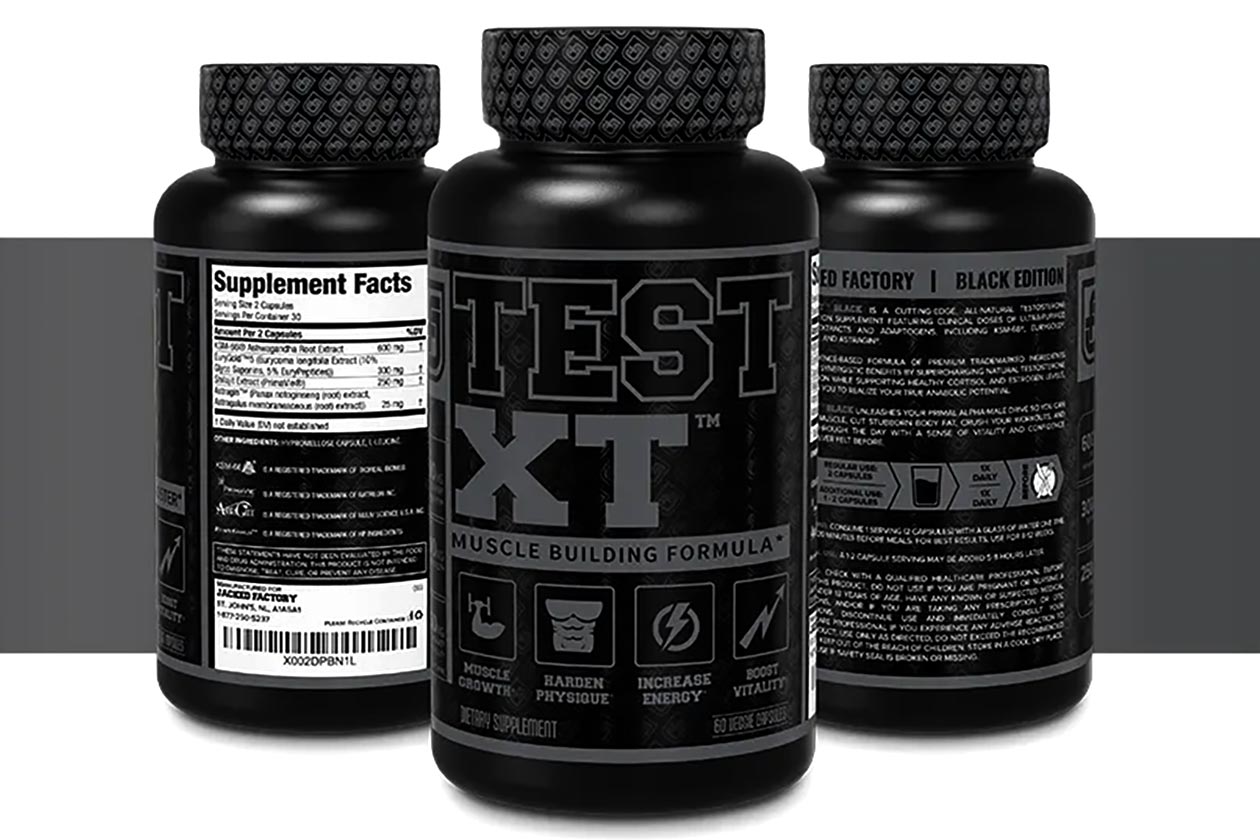 Jacked Factory's Black Edition is a family of more advanced and intense supplements that come wrapped in an alternative black and grey label design. The line started with Nitrosurge Black, then we got the fat burner Burn-XT Black, and now we have the brand's third entry in its Black Series with the testosterone booster, Test-XT Black.
You can pick up Jacked Factory's Test-XT Black through its website at a price of $39.99 for a full 30 serving bottle. The brand is, however, running a sale in celebration of Valentine's Day, where everything is buy one get one half price. The deal drops Test-XT Black down to $30 each, and you'll get free shipping as your purchase is over $35.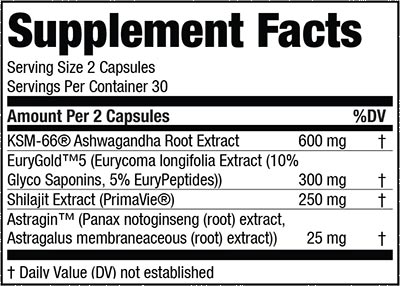 As for the formula behind Jacked Factory's newest Black Edition product, it is actually something fans may be a little familiar with. Three of the four main ingredients in Test-XT Black are actually from the brand's already available muscle building supplement Primasurge, although they have higher dosages, and they're all premium, branded versions.
Each two-capsule serving of Test-XT Black packs 600mg of KSM-66 ashwagandha, 250mg of Primavie shilajit, and 300mg of EuryGold long jack, with AstraGin also in the mix to improve absorption. The Jacked Factory formula aims to support muscle growth and strength, help harden your physique, and of course, boost testosterone.