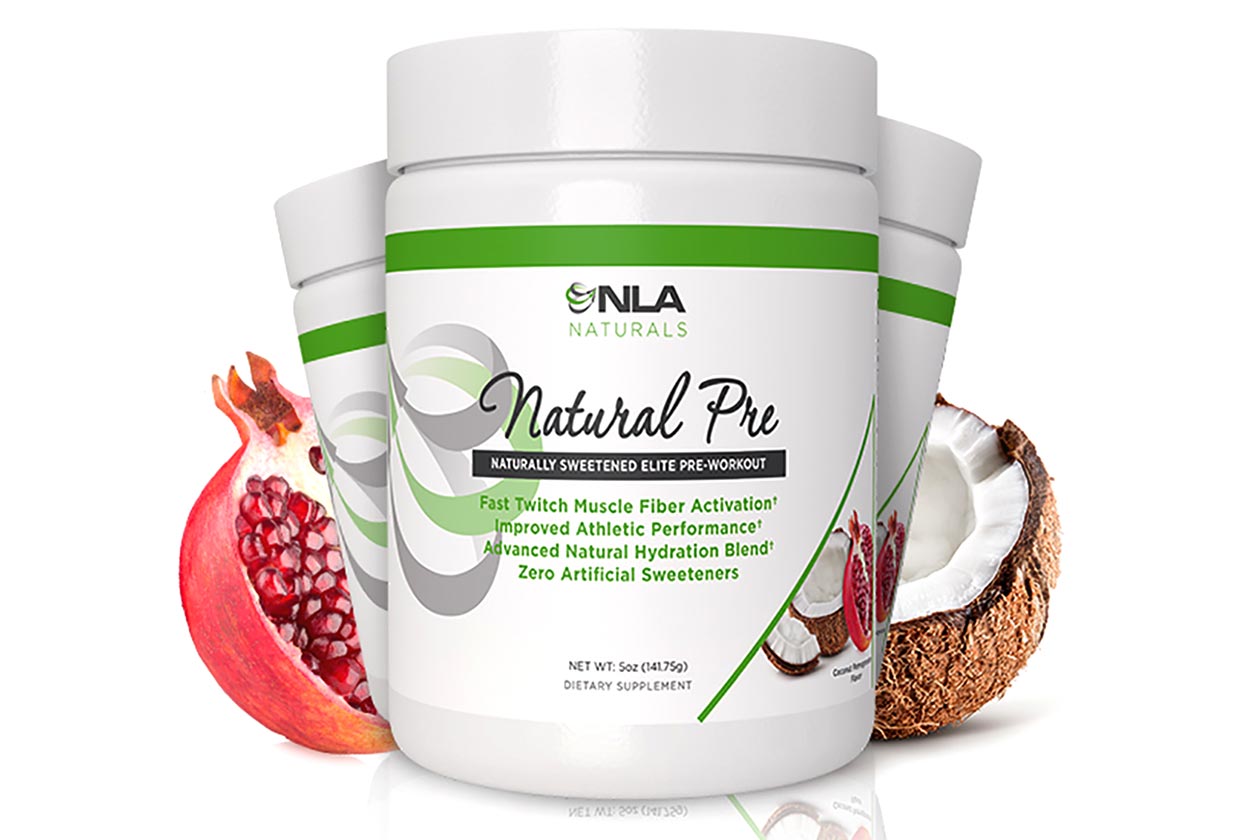 After last week's spree of three new flavors, we did not expect to see much more from the team over at NLA For Her. The brand introduced another option each for Her Whey, Uplift Max, and Her Amino Burner. The women's brand is back this week with another release, although this time around, it is an entirely new supplement, not a flavor extension.
NLA For Her has launched a pre-workout specifically for fans that are looking for something to take before their workout that is completely natural. Natural Pre is the latest product from the brand, which is made with only natural, organic ingredients, and has nothing artificial, including no artificial colors, flavors, or sweeteners.
The pre-workout is fully transparent; however, a lot of its dosages are incredibly light, at least compared to what we're used to seeing. It comes with just 1.5g of citrulline, only a gram of betaine, 200mg of theanine, 2mg of alpha yohimbine, 50mg of S7, and 220mg of organic caffeine. The common focus ingredient alpha-GPC is also in there at just 2mg.
You can grab NLA For Her's newest supplement starting this week from its website for the same price as its regular pre-workout Uplift Max at $42.99. Compared to Uplift, Natural Pre does have slightly fewer servings at 25 instead of the usual 30, and it comes in the one flavor option to start with Pomegranate Coconut.