Revamped European version of Ripped Freak Pre-workout now available
Feb 21st, 2020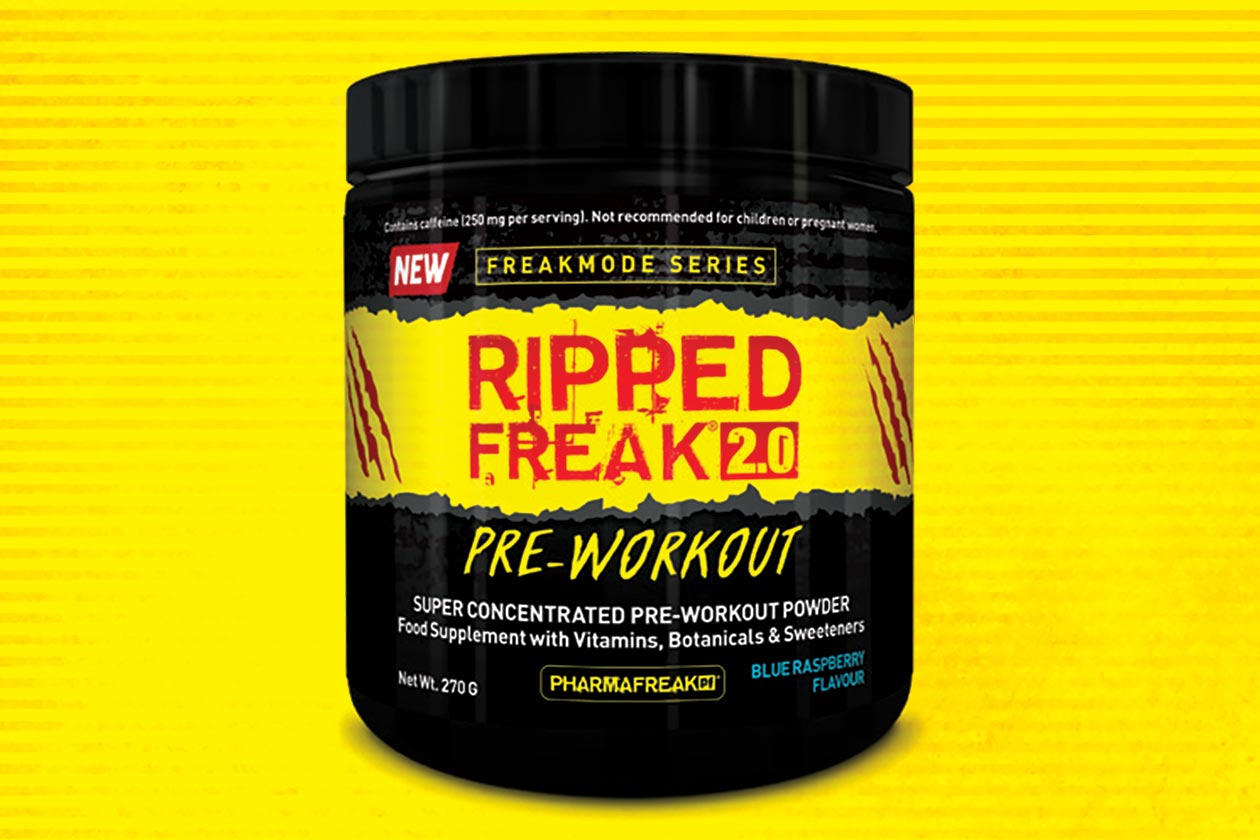 PharmaFreak has revamped the version of its pre-workout supplement, Ripped Freak Pre-Workout 2.0, that is available to fans and followers throughout Europe. It packs a relatively straightforward combination of commonly used ingredients for increased energy and mental focus, as well as improved performance and endurance.
Compared to the previous Ripped Freak Pre-Workout in Europe, PharmaFreak's updated version comes with higher dosages of some ingredients and added carnitine. As mentioned, it features a fairly simple formula including highlights such as 1.5g of beta-alanine in a two-scoop serving, a strong 500mg of caffeine, and 3g of tyrosine.
It is worth noting the facts panel for PharmaFreak's European Ripped Freak Pre-Workout lists its ingredients and doses on a single scoop serving. The brand recommends throwing back a maximum of two before your workout, so you can double all of those numbers in the label above, just as we did with the beta-alanine, caffeine, and tyrosine.
The revamped Ripped Freak Pre-Workout is already out and available in stores and stockists in the UK and Europe, in two traditional tastes with Blue Raspberry and Fruit Punch. You can pick up the supplement at a fairly cost-effective price, with each tub packing a total of 45 servings, which works out to 22, maximum two-scoop servings.