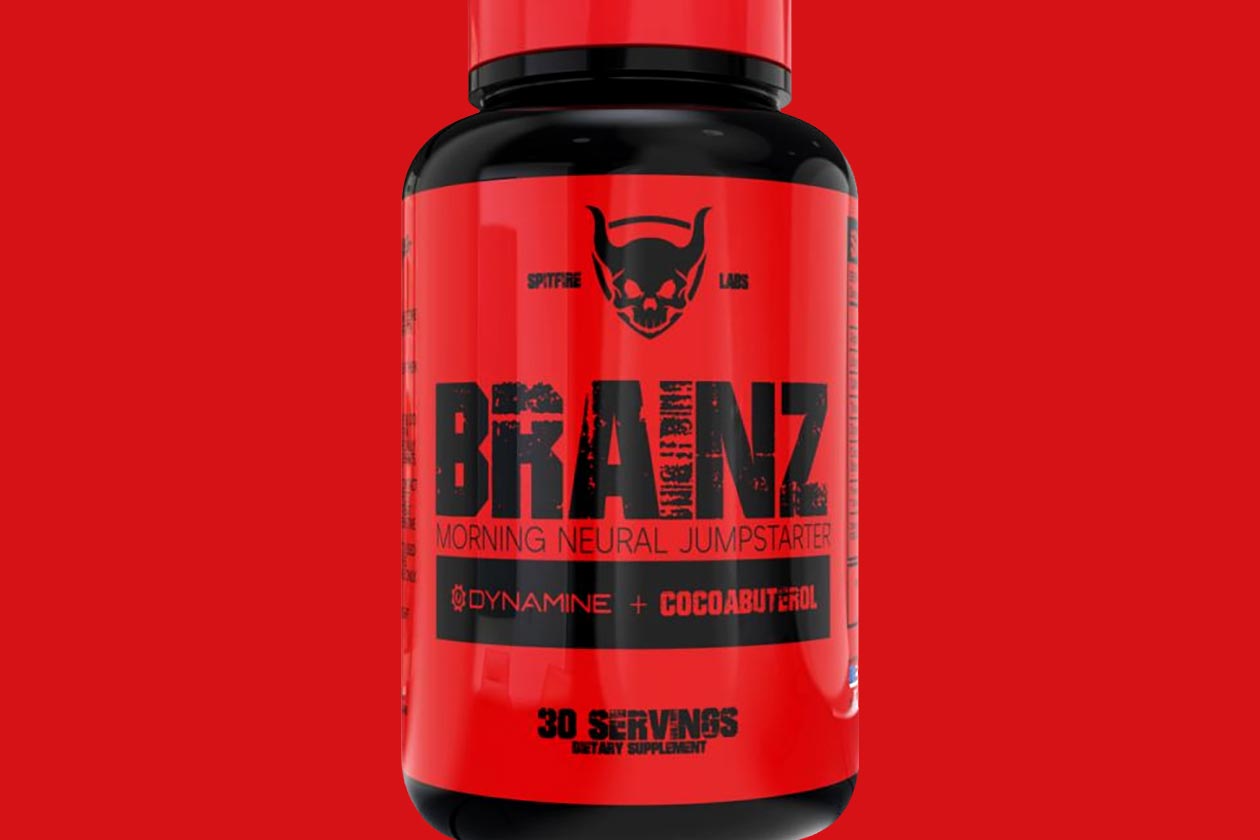 While Spitfire Labs didn't launch many supplements in 2019, it still managed to get quite a bit of attention. The brand put together some fairly solid formulas, all geared towards the purpose of each product. Another major highlight of Spitfire was that its supplements were all competitively priced with an ongoing buy one get one offer.
Spitfire Labs has now introduced its first new release for 2020 with the complex nootropic type product, Brainz. The brand's fifth supplement overall aims to increase energy as well as improve concentration, mood, reaction time, mental focus, and overall cognitive function.
Spitfire Labs is marketing Brainz in a rather different way, as a "morning neural jumpstarter", encouraging users to take the product around the time you would drink a morning coffee. As per the tagline, Spitfire wants consumers to start their day strong with a serving of Brainz in the morning to get the complete boost the supplement provides.
While Spitfire Labs is promoting Brainz as a morning jumpstarter, you can, of course, use it at any time of day for all of the same benefits, just like most other nootropic products.
Regarding the combination of ingredients, Spitfire Labs has packed into Brainz, it is caffeinated, with 150mg of the classic stimulant in each of its 30 capsules. There is also 20mg of Cocoabuterol, 75mg of theobromine, 50mg of Dynamine, and the popular nootropic features lion's mane and alpha-GPC, each at a rather light 150mg per capsule.
Brainz is now in stock and available for purchase in a 30 single-capsule serving bottle from Spitfire Labs' primary retail partner, A1 Supplements. Like all of the brand's other products, the energy and focus formula has a buy one get one free offer, where you get two bottles for its regular price of $34.99, which works out to $17.50 each.