Kris Gethin and Kaged Muscle are coming out with a stimulant-free Pre-Kaged
Feb 26th, 2020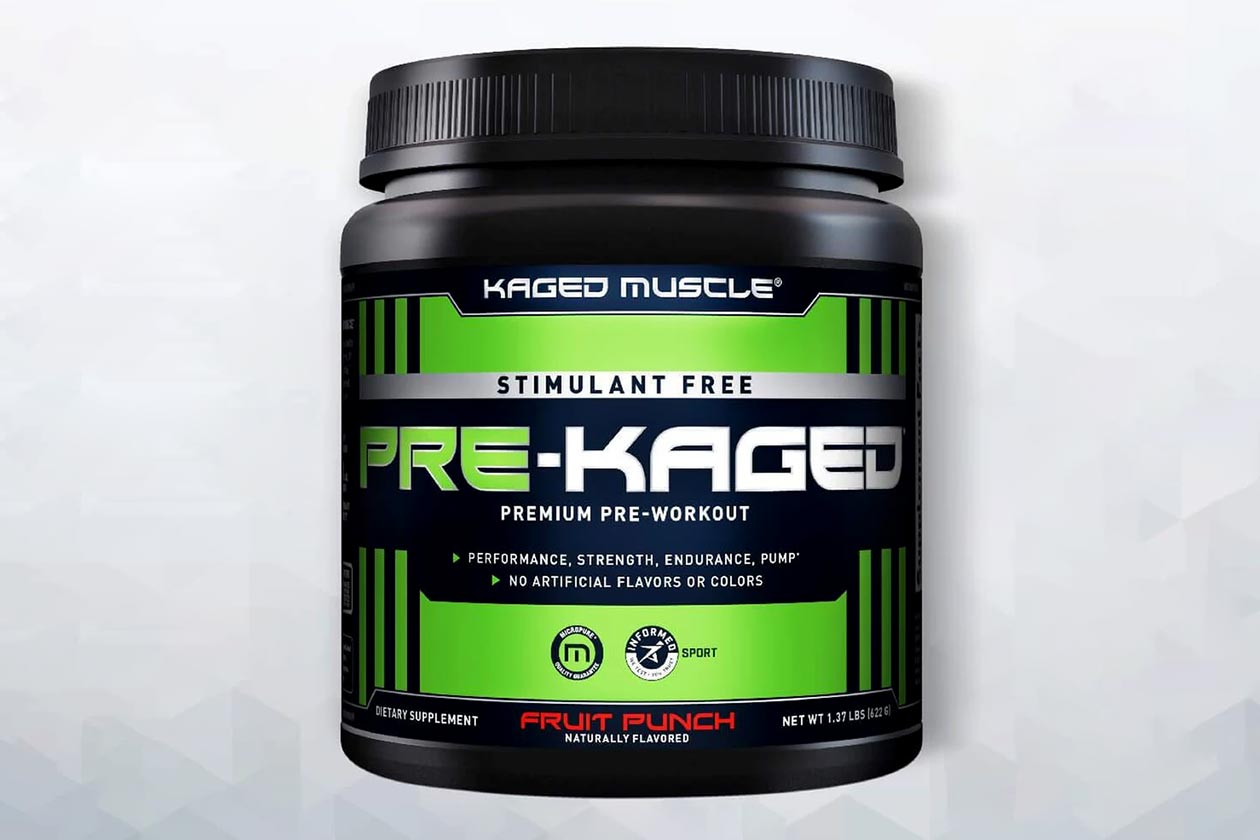 Pre-Kaged is one of Kris Gethin's longest running complex type supplements from his brand Kaged Muscle, initially released, all the way back in 2015. Since its debut, it has kept all of its main ingredients and dosages pretty much the same, including 6.5g of pure citrulline, 1.6g of CarnoSyn beta-alanine, and 1.5g of creatine HCl.
After all of those years on the market, Kris Gethin and Kaged Muscle are introducing the first spin-off of Pre-Kaged that essentially keeps everything the same, except for the energy. The brand is coming out with a stimulant-free version of Pre-Kaged that still packs all of the same features for improved pumps, focus, and performance.
You can see the full formula for Kaged Muscle's Stimulant-Free Pre-Kaged in the image above, with only two changes compared to the regular, stimulant Pre-Kaged. The brand has, of course, removed the caffeine from its upcoming spin-off and increased the amount of BetaPower betaine by 25%, going from 2g to 2.5g per serving.
Everything else outside of that caffeine and betaine, has remained exactly the same. You still get that hefty dose of citrulline at 6.5g, an equal amount of BCAAs, half a gram of coconut water, and 100mg of the Spectra fruits and greens blend.
The goal behind the Stimulant-Free Pre-Kaged is as simple as it sounds; to give you all of the benefits of Pre-Kaged without the stimulants. The product is due to be available sometime soon in just the one flavor to start with a traditional Fruit Punch, and packing the same amount of servings per tub as the original with a total of 20.