Feb 17th, 2020
Unique is an energy beverage company that, as per its name, is indeed quite a unique competitor in the increasingly popular space. The brand doesn't actually classify its flagship product as an energy drink, it refers to it as a "life-boost" beverage that aims to boost energy and focus, but with a different set of ingredients compared to your typical energy drink.
The Unique lineup is broken down into three separate collections; the Zero Series, Royale Series, and Shield Series. The brand's Zero version is a zero-calorie drink, the Royale options are low sugar and low calorie, and the Shield flavors are much higher in calories thanks to their inclusion of cane sugar that brings 35g of sugar per can for a total of 140 calories.
While nutritionally Unique's three families are quite different, no matter their macros, they're all powered by the same mix of active ingredients for that energy and focus enhancing experience. Each can of any version from the brand's line provides 114mg of caffeine from green tea, B vitamins, and finally red reishi mushroom for mental focus and cognitive benefits.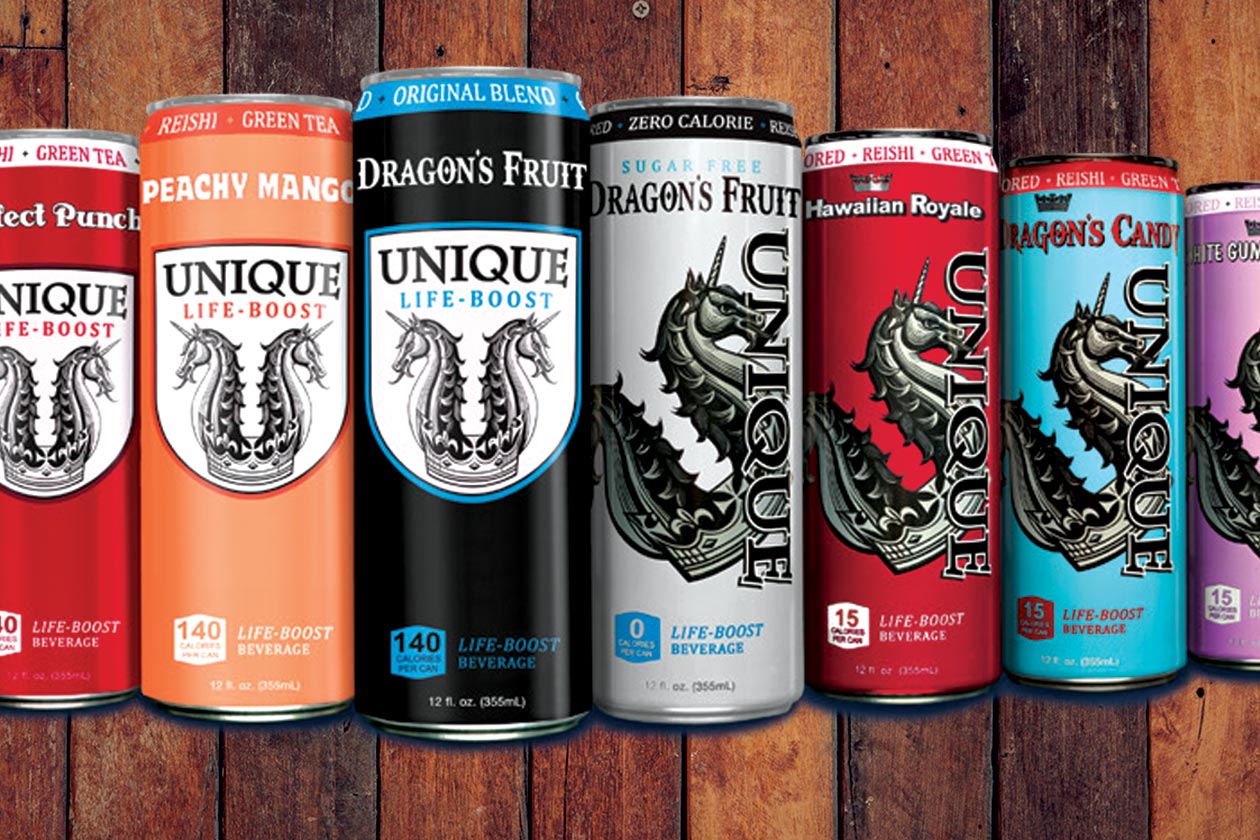 Each of the three Unique life-boosting beverage collections does come with its own set of flavors with one for the Zero Series, four for the Royale, and one for the Shield family which has just been bumped up to four. The brand has decided to ramp up the selection for its full-flavor cane sugar drink with the original Dragon's Fruit now joined by Perfect Punch, Candy Grape, and Peachy Mango.
Unique officially launched its three new flavors of its Shield Series energy beverage last month, although only over the past few weeks have they been slowly rolling into stores. There are several places you can purchase the brand, including its own website as well as Amazon, where cases of 12 of any version of the drink will cost you $24.9, which is just over $2 a can.