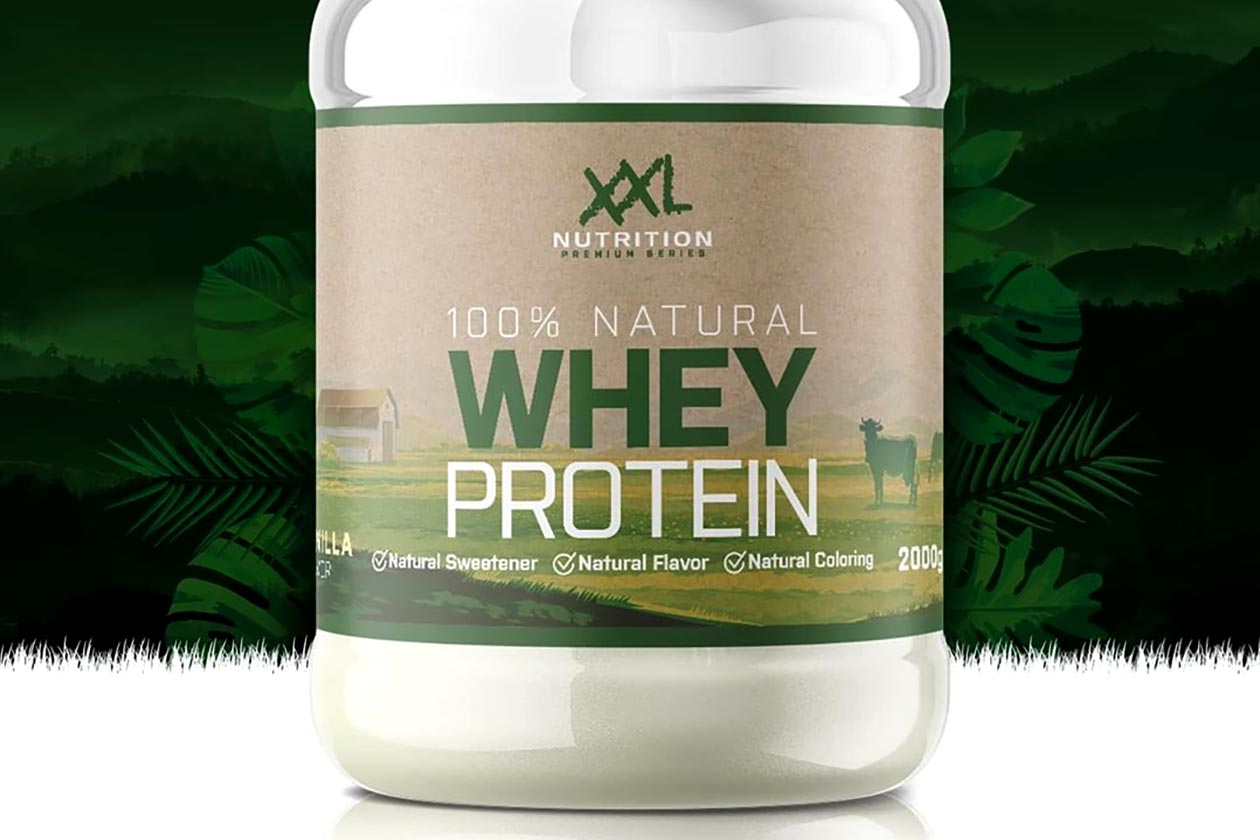 XXL Nutrition's own line of supplements has expanded once again this week with another competitor for the protein powder market. The world of protein is a category XXL already has plenty of products in, however its latest effort does have a point of difference to separate it from all of the others.
The newest XXL Nutrition protein powder is 100% Natural Whey, which is a whey-based supplement providing 22g of protein per serve from whey concentrate and isolate. The rest of the product's nutrition profile consists of 2.5g of carbohydrates with 1.7g of that sugar, just 1.5g of fat, and a total of 114 calories.
As for the point of difference with XXL Nutrition's new 100% Natural Whey compared to its other protein powders, it is indeed highlighted in the product's name. The supplement is made using only natural ingredients, with absolutely nothing artificial such as artificial colors, flavors, and sweeteners.
XXL Nutrition has launched its completely natural protein powder through its online store in a 750g tub at €19.95 (21.64 USD), and a much larger 2kg at €44.95 (48.76 USD). Both sizes come in the same four flavor options with Chocolate, Vanilla, Banana, and Strawberry.