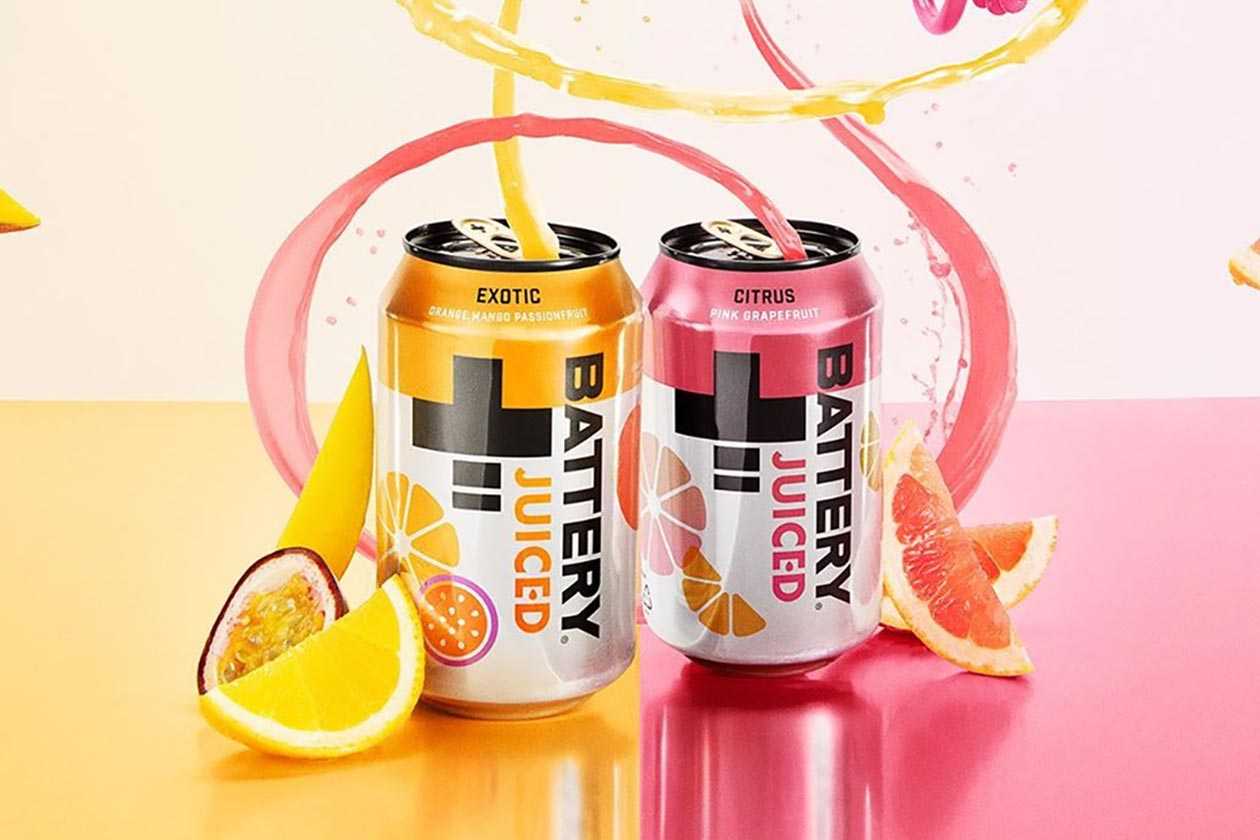 Battery is a popular and widely distributed energy drink brand in Finland that has several flavors and varieties on shelves in its home country. The line of energy drinks has now grown by two with the release of the new Battery Juiced series, which is similar to other 'juice' named competitors out there like Monster Juice and Rockstar Juiced.
Battery Juiced combines the usual Battery energy drink formula with a range of real fruit juices that vary depending on the flavor. The Finnish brand has debuted the spin-off in two tastes, Exotic and Citrus. The Exotic Battery Juiced is made with orange, mango, and passionfruit juice, while Citrus is a mixture of orange and grapefruit juice.
Just like Battery's regular energy drink, both flavors of the new Battery Juiced come with a reasonable 106mg of caffeine per can as well as a blend of B vitamins. The beverage does have some nutrition to it with about 35g of carbohydrates, virtually all of which is sugar mostly from sugar and some from the fruit juice, and a total of 152 calories.