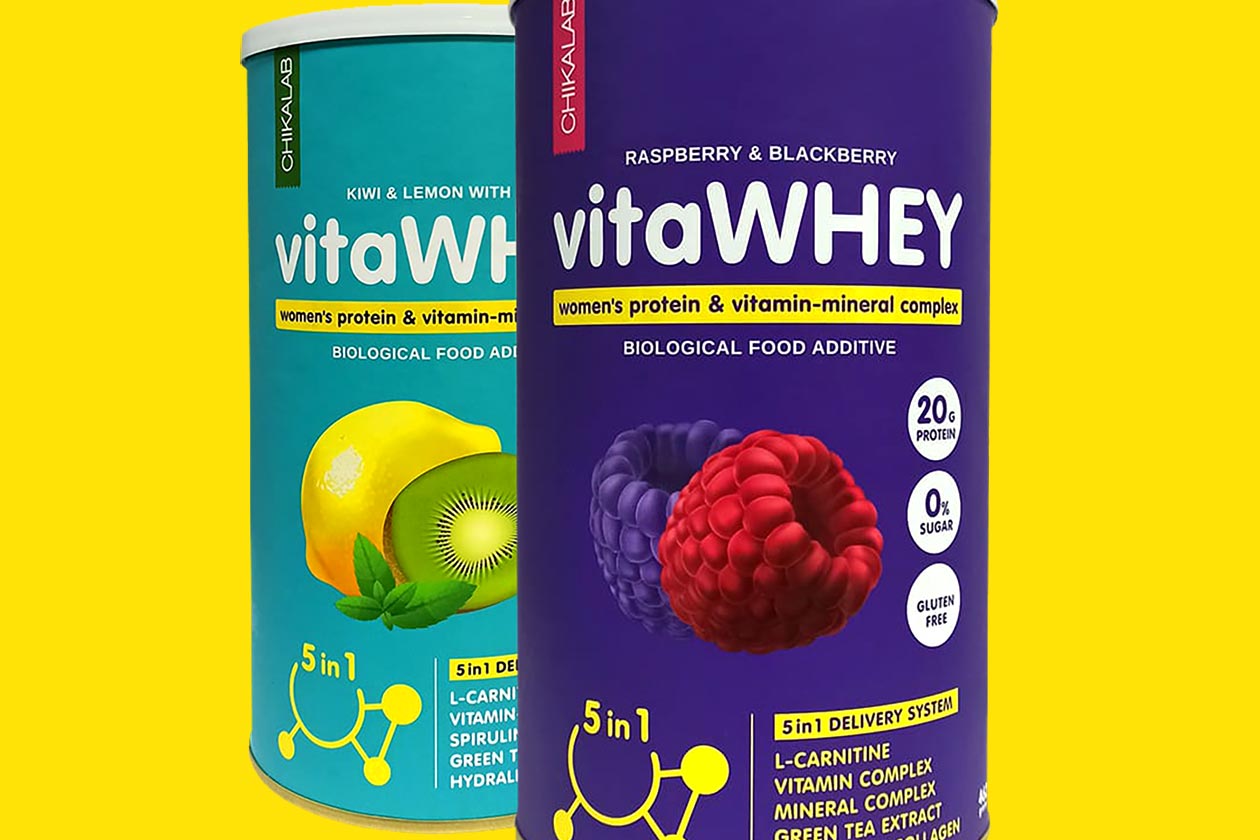 Up until this week, Bombbar's functional brand Chikalab has stuck to functional type products with things like protein cookies and snacks, and collagen-infused nut butter. The Russian brand has now introduced VitaWhey, which is Bombbar's first supplement type release under Chikalab with a protein specially formulated for women.
The new VitaWhey does explain itself in its name, being a combination of vitamins and whey as a good source of protein. On the nutrition side of things, each serving of VitaWhey comes with 20g of protein from a blend of whey isolate and concentrate, 1.5g of carbohydrates, zero sugar, less than a gram of fat, and 99 calories.
As mentioned, Bombbar and Chikalab have put a lot more into VitaWhey than just whey for a balanced mix of macros. The women's product also comes with a full blend of vitamins and minerals for general health and wellness. Then on top of that, to fully round out the supplement, there is added carnitine, green tea, collagen, and hyaluronic acid.
Bombbar is launching its Chikalab VitaWhey this week in Europe in a relatively small tub size, packing a total of 14 servings. In terms of flavor options, not too surprisingly, the Russian brand has put together quite a creative pair of options with the purple-colored Raspberry & Blackberry, and Kiwi & Lemon with a touch of mint.