Chemix drops its highly-anticipated GDA and shares its well-rounded formula
Mar 11th, 2020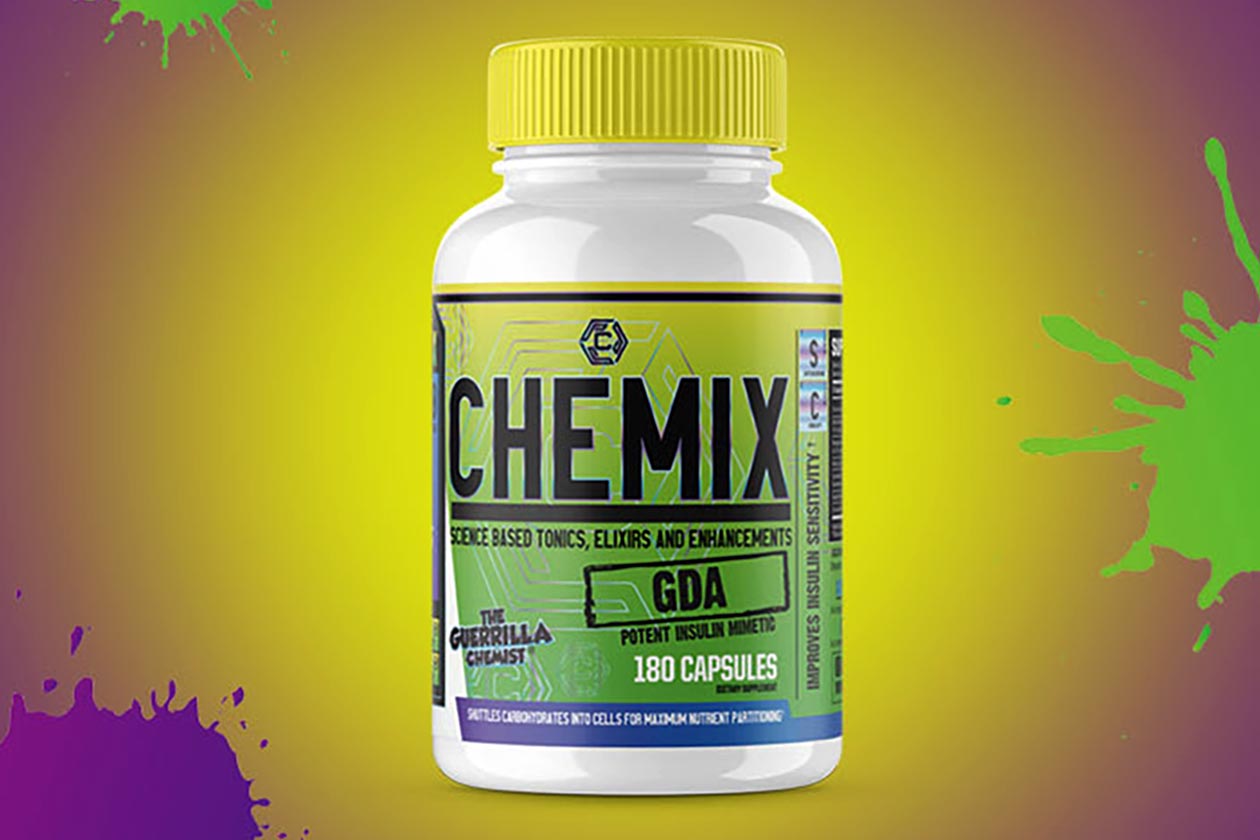 After months of waiting where we saw several hints, teasers, mentions, and details, the Guerrilla Chemist's Chemix has finally revealed and released its highly anticipated glucose disposal agent. The simply named 'Chemix GDA', has taken a multi-faceted approach to the advanced category of supplements and comes packed with seven main ingredients for a well-rounded experience.
Fans of the Guerrilla Chemist and Chemix can pick up the product starting today through the brand's official online store for a little more than its only other capsule formula Cortibloc, at $59.99. The supplement comes with 60 servings per bottle, which will last the usual 30 days if you follow as directed and take one serving, twice a day with your carbohydrate-heavy meals.
As mentioned, the full formula behind Chemix GDA is made up of seven main ingredients, including a few premium, branded features in 300mg of Super Berberine and 125mg of the patented Cinnulin PF. The other five ingredients are 600mcg of chromium picolinate, 300mg each of alpha lipoic acid and gymnema sylvestre, half a gram of bitter melon, and 450mg of banaba.
The entire combination of ingredients Chemix has brought together for its entry into the GDA market intends to deliver a comprehensive mix of benefits, like most of its other products. The supplement aims to help maximize your body's ability to shuttle carbohydrates to your muscles, enhance glycogen storage as well as insulin sensitivity, and support healthy blood glucose levels.