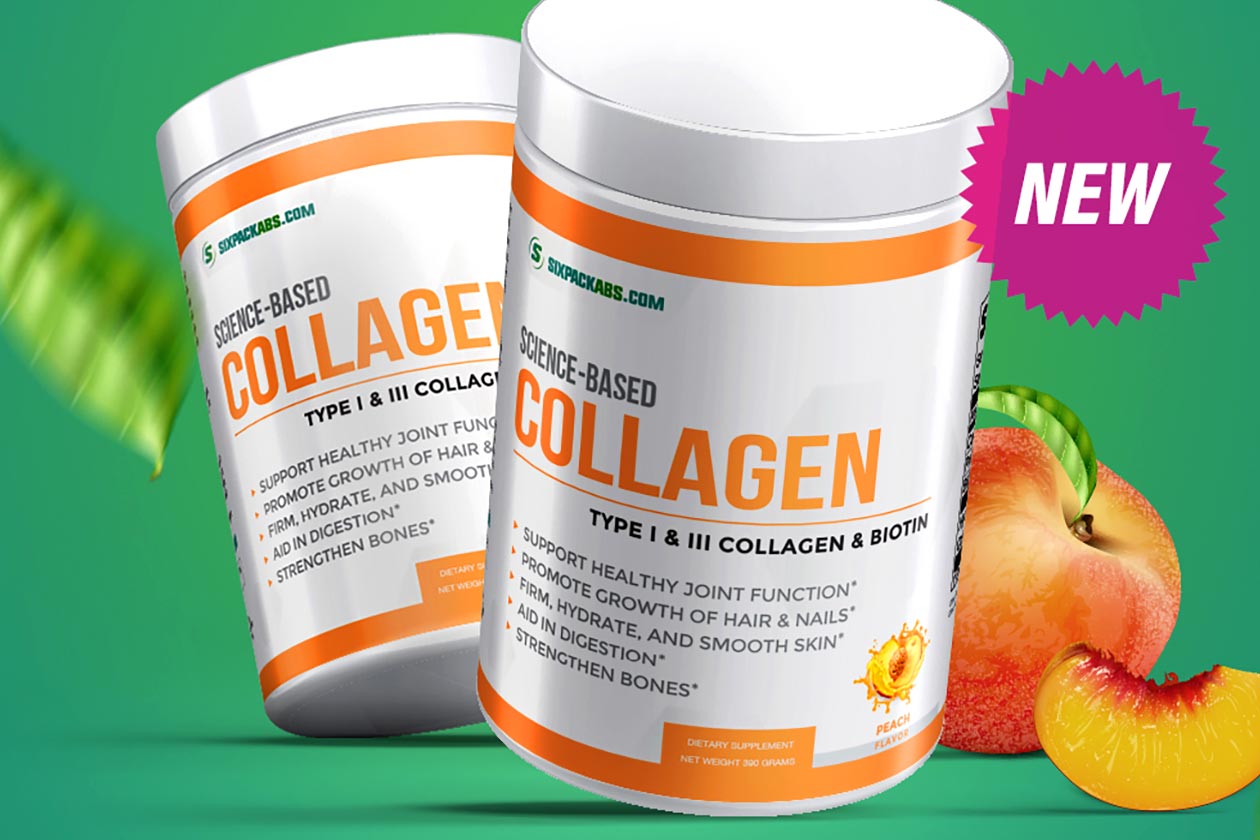 The collagen category has grown a lot over the past year, with small to big name brands entering the space. A lot of the products are straightforward collagen powders, although some have taken things a step further and combined collagen with other ingredients. One of the latest brands to enter the game is Six Pack Abs with a simple, but convenient approach.
The Six Pack Abs supplement line now includes 'Science Based Collagen' featuring a combination of hydrolyzed bovine collagen and biotin. The former is dosed at 10g per serving while the latter is 10mg. The two-ingredient formula aims to provide the usual collagen product benefits supporting healthy hair, nails, and joints, as well as skin firming and hydration.
As mentioned, there is a rather convenient twist to Six Pack Abs' Science Based Collagen, in that it comes in an artificially flavored version as well as a naturally sweetened option that uses stevia. Both variants come and in the one Peach flavor and will cost you $49.95 for a 30 serving tub, through the brand's website, with an additional discount available when buying four or six at a time.