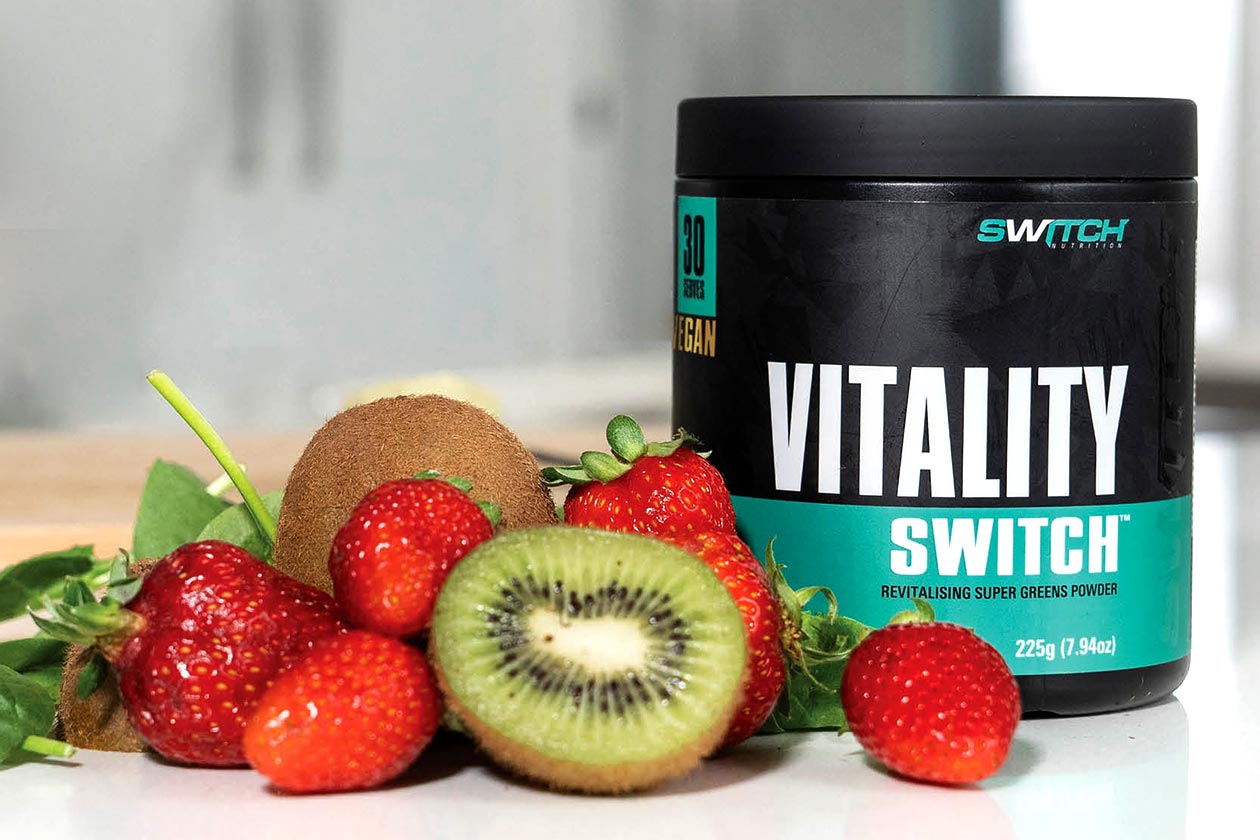 Switch Nutrition in Australia has introduced another flavor of its superfood supplement Vitality Switch, although it actually offers a bit more than a different taste. The new flavor of the product is Strawberry Kiwi, which unlike all of the other great tasting options of Vitality Switch, is vegan-friendly, due to a few changes in formulation.
The difference in formula between Switch Nutrition's original and new, vegan-friendly Strawberry Kiwi Vitality Switch, primarily comes in the collagen department. The brand has swapped out its marine-sourced collagen for a blend of collagen-boosting ingredients such as glycine, proline, and vitamin C, and dropped shilajit for patented Cell Charge fulvic acid.
All of the other features in Switch Nutrition's Vitality Switch, outside of those edits mentioned above, have remained the same. There is still a wide variety of greens in the mix, a group of organic mushrooms, a blend of ingredients for cleansing and general health, and a handful of digestive enzymes to support digestion.
Switch Nutrition's vegan-friendly Vitality Switch is expected to taste just as good as all of its others, which is promising as this supplement is the best tasting greens we've had to date. You can purchase the Strawberry Kiwi product starting today from the Australian brand's website for the same price as its regular flavors at $79.95 (46.32 USD) for a 30 serving tub.