Apr 15th, 2020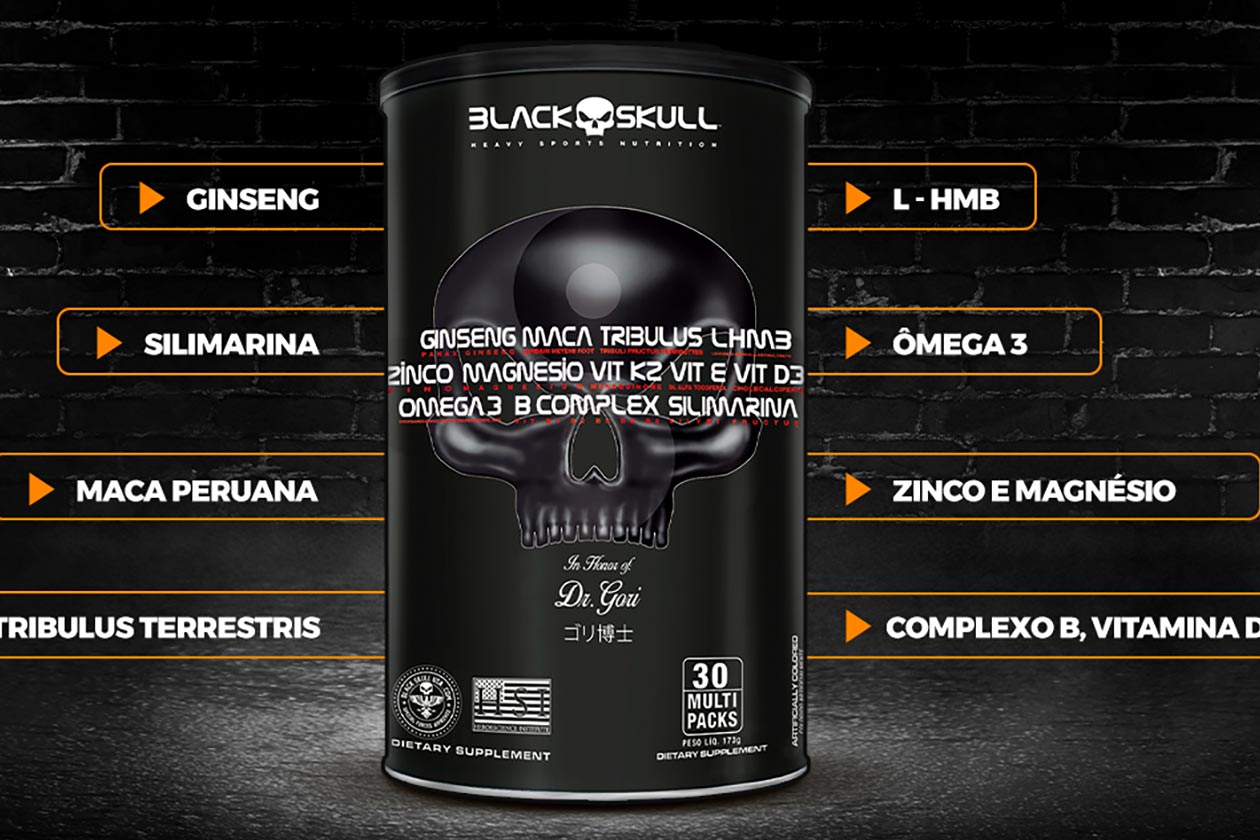 Black Skull Pack is a comprehensive vitamin and mineral supplement that actually lists off all of its main ingredients on the front of its container, where you'd typically see a title. 'Black Skull Pack' isn't actually mentioned on the product's packaging from what we can see, it is just the name the Brazilian brand is using to refer to the supplement.
As mentioned, Black Skull Pack is primarily a multivitamin pack, although vitamins and minerals aren't all it has in there. In the image above, you can see the front of the supplement, which is where it lists off all of those other ingredients. Alongside the multivitamin blend is maca, tribulus, ginseng, fish oil, HMB, and milk thistle, combining for an all-in-one type experience.
Like other pack style products, the Black Skull Pack separates ingredients or groups of ingredients, into different capsules or tablets, then throws them all into the one convenient pack. Each of the packs in the newest Black Skull supplement comes with six different pills, with separate ones for ingredients such as vitamin D, fish oil, maca, and leucine.
Fans of Black Skull can now purchase the multivitamin pack directly through its online store at 199.90 (38.01 USD) for a container of 30 packs. On the brand's website, you'll also find descriptions of each of Black Skull Pack's pills, so if for whatever reason you don't want to take a set of ingredients, you can simply identify the pill by color and remove it.