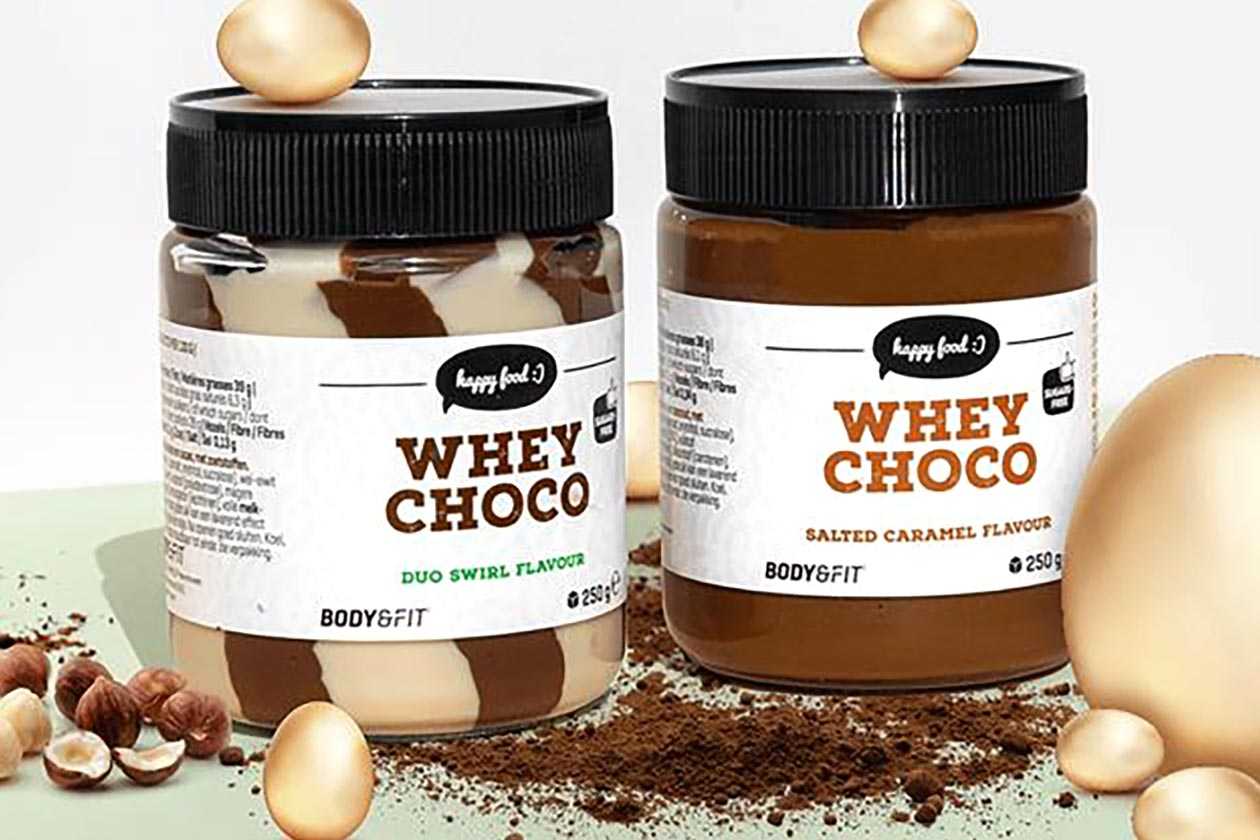 The European retailer Body and Fit has two new tastes now available for its delicious, no added sugar, chocolate spread, infused with whey concentrate to give it a good amount of protein. The functional spread under the store's own line of products is called 'Whey Choco', and up until this week, it had just the one original chocolate flavor available.
Body and Fit's Whey Choco now comes in a tasty Salted Caramel option, as well as an eye-catching Duo Swirl featuring the double chocolate combination of regular milk and white chocolate. The macros on a 30g serving of the product are 6.3g of protein, 10.5g of fat, 11.7g of carbohydrates with only 600mg of that being sugar, and 150 calories.
Both the Salted Caramel and Duo-Swirl Whey Chocos are in stock and available for purchase through Body and Fit's online store. The new flavors cost the same as the original chocolate at £3.99 (4.97 USD) for a 250g jar with a bulk option also on the menu discounting three tubs down to £3.33 (4.14 USD) each.