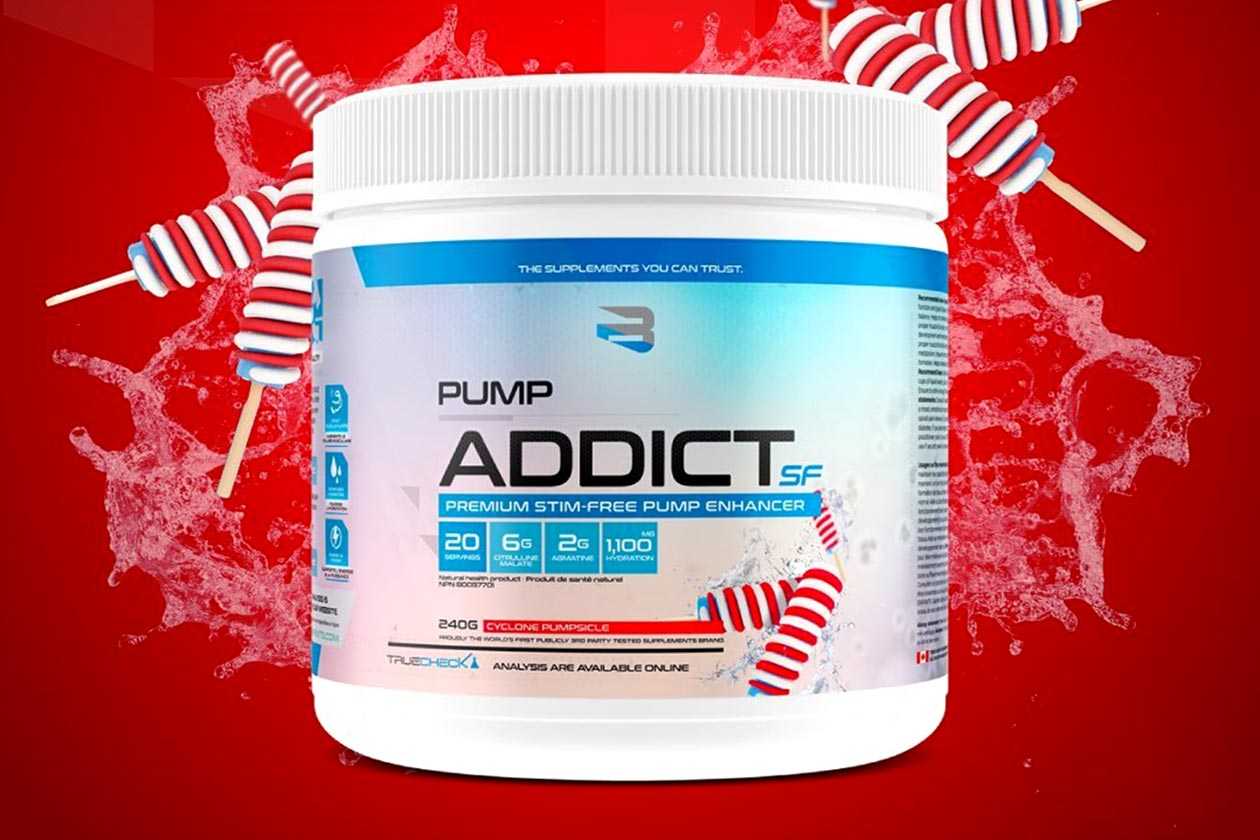 Almost two months ago, Believe Supplements out of Canada, teased an all-new spin-off of its pre-workout Pump Addict, named 'Pump Addict SF'. With a lot of brands these days doing stimulant and stimulant-free pre-workouts, we suspected Believe's next new item to be the latter, and as it turns out, that is what it has cooked up.
The Canadian supplement company has announced this month that its still upcoming Pump Addict SF is indeed a pre-workout without any stimulants. We have yet to see the full list of ingredients in the product; however, the brand has shared its highlights, and it looks like stimulants won't be the only thing setting it apart.
Like the regular Pump Addict, Believe Supplements' Pump Addict SF will feature 6g of citrulline malate for pumps, although it is also going to include 2g of agmatine, something Pump Addict does not have. The brand is throwing in a 1.1g blend of hydration ingredients as well, which is another feature the original does not have.
Based on the information shared so far, Pump Addict SF is looking like a pre-workout, you can have to steer clear of stimulants and something to use in combination with Pump Addict for even more intense pumps. More information Believe Supplements' spin-off should be along soon, with no details yet on when it'll be available.