Apr 7th, 2020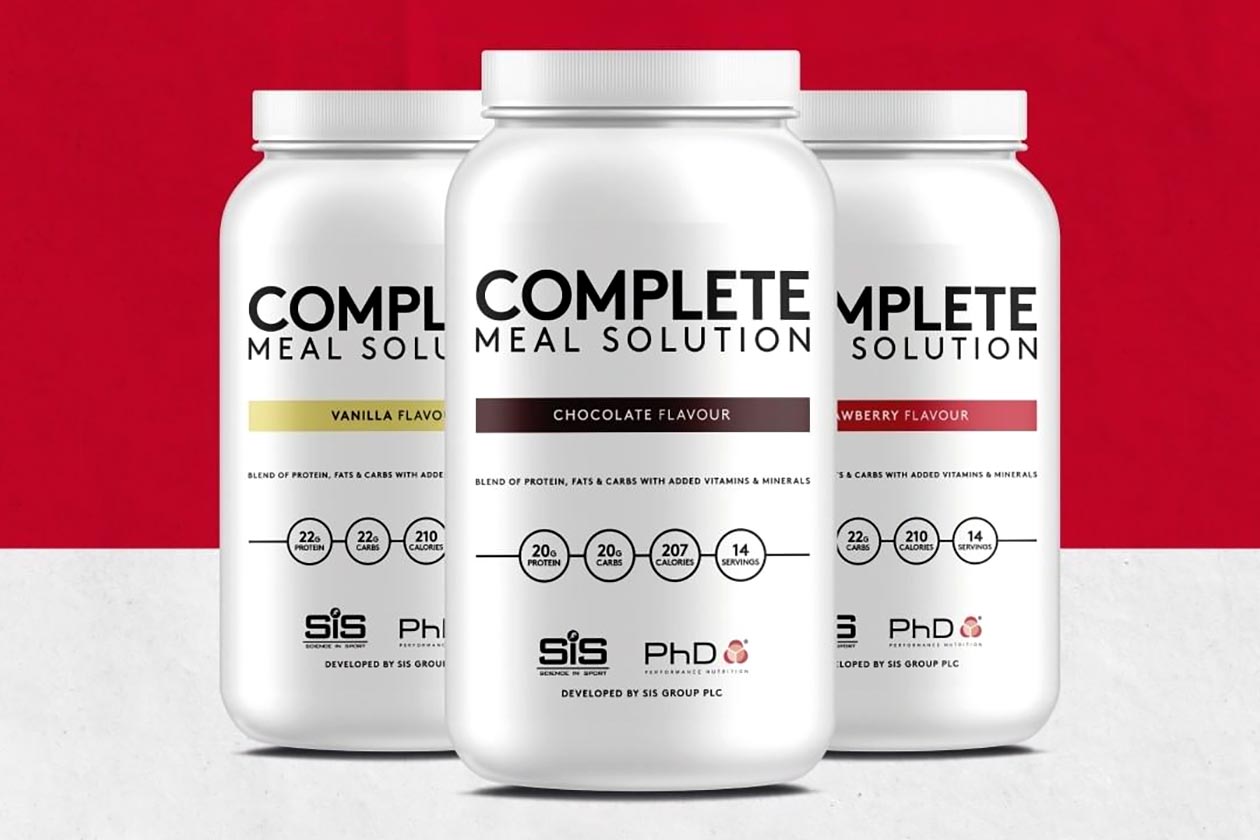 PhD Nutrition has come out with a not-for-profit, straightforward meal replacement supplement featuring a nicely balanced formula and nutrition profile, and it's all for a great cause. 'Complete Meal Solution' is the name of the product that is made with whole grain oats, whey and soy protein, and it comes with a whole bunch of added vitamins and minerals.
The macros on PhD Nutrition's Complete Meal Solution are quite basic, as mentioned, with 20g of protein, an equal 20g of carbohydrates with less than a gram of that sugar, 4.2g of fat, and 207 calories. There are three traditional flavors to choose from with Chocolate, Vanilla, and for those that want something on the fruity side of things, there is a Strawberry.
Complete Meal Solution is very cost-effective, which is not too surprising considering it is a non-profit initiative, with a 14 serving tub of the supplement priced at £12.50. The UK brand is also donating one unit of Complete Meal Solution for every tub sold to the charities FareShare and Heroes, in addition to the £100,000 worth of products it's already donated.
To purchase PhD Nutrition's straightforward meal replacement, head to its online store at phd.com. As mentioned, 14 serving tubs of Complete Meal Solution will cost you £12.50 (15.40 USD) through there, and there is an option to donate both tubs to charities and have none go to you.