More cost-effective and whey concentrate protein coming tomorrow from Primeval
Apr 6th, 2020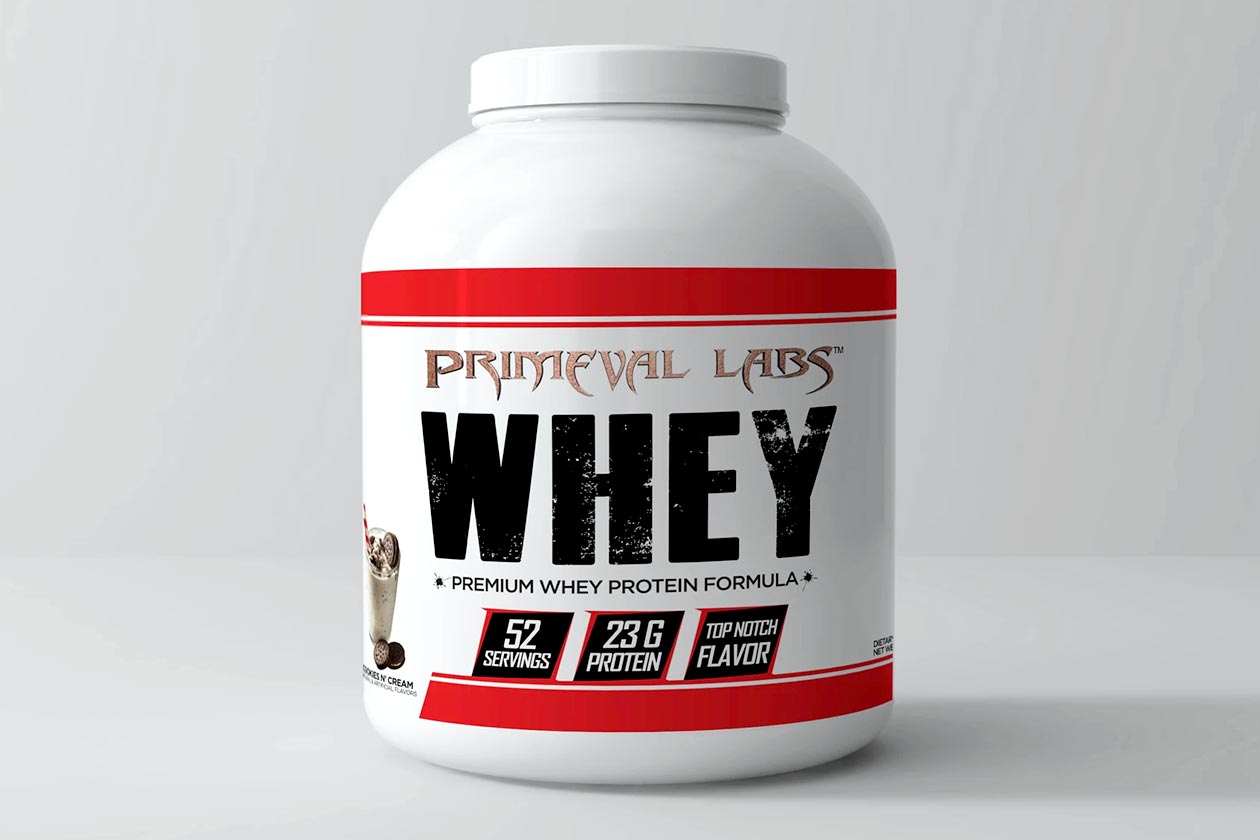 Primeval Labs Whey is a more cost-effective protein powder compared to the brand's only other competitor in the saturated category with the whey isolate powered Isolit. The main thing that separates the two supplements is their source of protein, as 'Whey' is made using whey concentrate, and Isolit, is as mentioned, a whey isolate-based product.
Each serving of the upcoming Primeval Labs Whey provides 23g of protein, all coming from whey concentrate, a somewhat high 6g of carbohydrates with 2g of that sugar, 3g of fat, and 140 calories. The brand is also throwing additional enzymes into the supplement by way of the premium DigeSEB blend to help with the digestion of everything.
Primeval Labs is due to launch its all-new Whey through its website sometime tomorrow at $59.99 for a full-size 4lb tub, with each tub packing a total of 52 servings. The protein powder will have three flavors to choose from, all of which are fairly traditional type tastes in Chocolate Milk, Diner Vanilla, and Cookies 'N Cream.
Primeval Labs is also going to be running a sale on its second-ever protein powder starting tomorrow, and it will be worth getting in on. While there is not going to be any change in price on one tub of Whey, if you buy a second, you'll get it for half price. That takes the product's $59.99 cost down to $44.99 per 4lb tub, which is indeed a good deal.