Bang announces new energy drink flavors exclusive to select Military bases
Apr 8th, 2020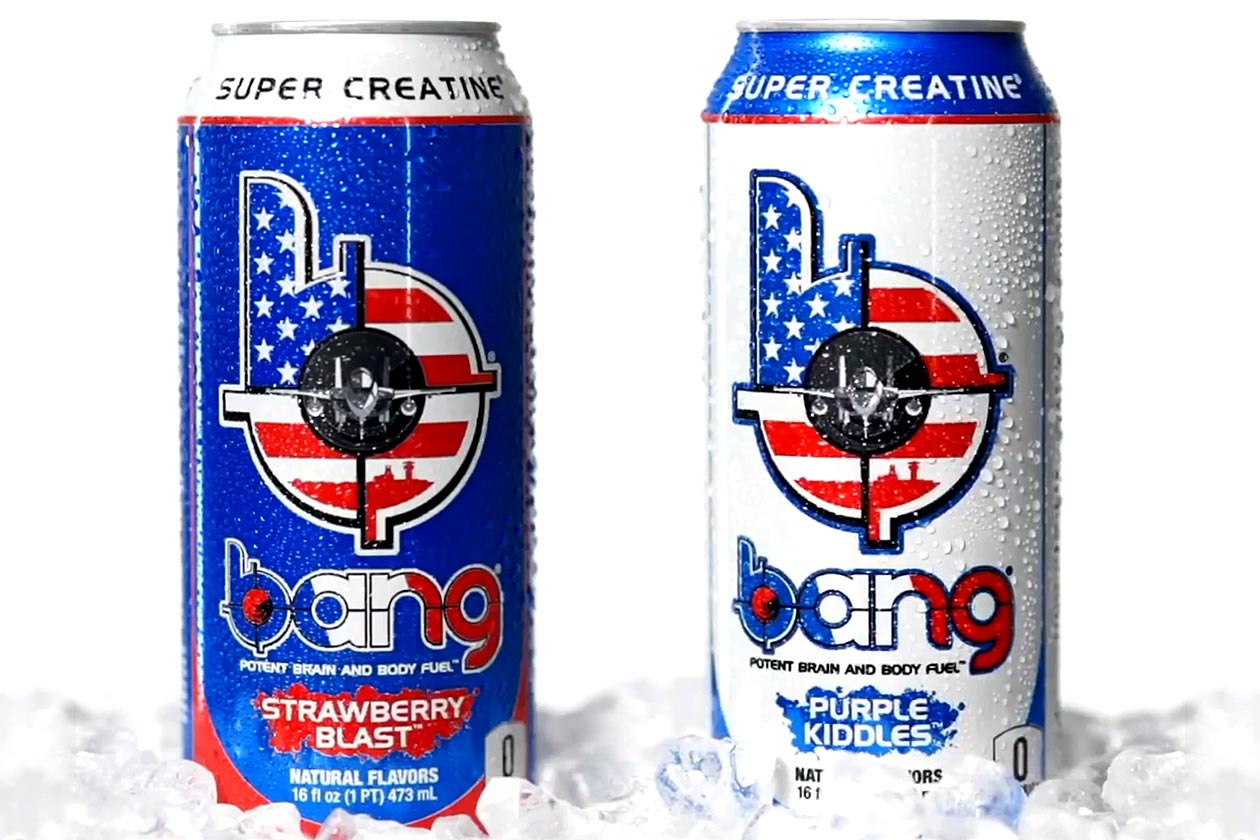 The exclusive new flavors of the popular Bang energy drink have been announced, and they do sound like tasty additions to the product with Strawberry Blast and Purple Kiddles. Both flavors feature a patriotic red, white, and blue color combination with the Stars and Stripes, and a fighter jet graphic also tucked into the product's logo.
The alternative can designs of Strawberry Blast and Purple Kiddles Bang are fitting, as the flavors are in fact, inspired and in support of the country's brave troops. That ties into their exclusivity, as they're not going to be available everywhere; instead, the company behind the beverage is making them exclusive to participating Military bases.
The Strawberry Blast and Purple Kiddles Bangs come with all of the product's usual ingredients, including 300mg of caffeine, coQ10, Super Creatine, with zero calories. As for what they taste like, Strawberry Blast seems fairly self-explanatory, although Purple Kiddles sounds a little more interesting, like a Purple Skittles inspired effort.